1st Place: Heath Wagner & Andrew Quillen
​
​
Weight:

Day 1 - 24.98; Day 2 - 23.40 = 48.38
​Day 1 Lochness Lures Big Bass - 5.72



Pattern:

smallmouth bass relating to current in the Detroit River and the "mouth of the river"

Baits: tube jigs and drop shot rigs

How it Happened:

Day 2



​​They began on their most productive spot. "Right away we caught a 5 and 2-pounder, but that was it. We had to scramble through our other spots on the river to get a 19-pound limit," Wagner said.

​​A wind shift signaled to get back on the big lake where they culled up to 21 pounds. "With a couple of hours left, we went back to our best spot and every 15 minutes, we caught a 4+ pound fish. It was kind of slow, but every fish was big."

2nd Place: Mark Farver & Steve Kline
Weight:

Day 1 - 22.04; Day 2 - 25.57 = 47.61
​Day 2 Lochness Lures Big Bass - 5.50



Pattern:

smallmouth bass eating gobies on Lake Erie



Baits:

drop shot rig, spinnerbaits, and umbrella rig

How it Happened:​​

3rd Place: Brian Molanr & Derek Molnar
Weight:

Day 1 - 21.62; Day 2 - 21.20 = 42.82

Pattern: Smallmouth bass on the river and Lake Erie

Baits: Umbrella rig, drop shot, and ned rig

How it Happened:



Day 1​​



4th Place: Ryan Deveau & Troy Taylor
Weight:

Day 1 - 21.00; Day 2 - 21.58 = 42.58

Pattern: Smallmouth bass chasing bait on the Detroit River
​


Baits:

1.5 squarebill crankbaits and tubes

How it Happened: Both days were nearly identical. Deveau explains, "We had a flat on the river that we caught 20-25 caught smallmouth each day." This is where they made their living both days.

5th Place: Dave Terry & Larry Stanley

​Weight: Day 1 - 18.49; Day 2 - 22.50 = 40.99



Pattern

: Smallmouth bass along current breaks on the river



Baits

: Drop shot rig, crankbaits, and spinnerbaits

How it Happened:

Day 1​​​​
The Detroit did not give up its famous smallmouth bass easily during the Megaware KeelGuard R & B Bass Circuit Classic. Still, it smashed the Record books by giving up multiple 20+ pounds sacks, including a 25 pound sack, and several 5+ pounders.
Over

$10,000

was given away over the weekend and nearly

$1,000

in prizes Friday Night. In all, over

$42,000

was given away during 2018.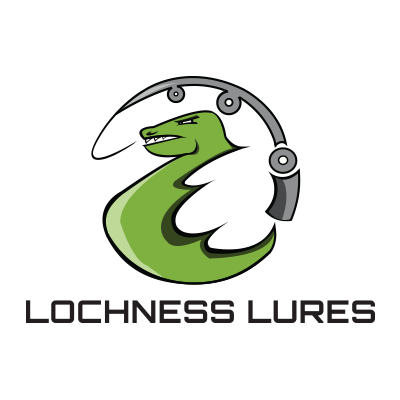 Day 1



​​The week prior in practice, Steve Kline came across an admitted community hole. "During Thursday," Farver admits, "we caught 20 pounds in about 45 minutes. So we studied the map and found another spot close and similar." After catching a 3-pounder there, they drifted "way" off of it. "We looked at our graphs, and saw bass all over." They describe the spot as, "Nothing. It literally had nothing, which is probably what made it so good, because everywhere around it had weeds and/or rock."

To their dismay, they found another team on their best waypoint, which led them to their new waypoint. With a combination of drop shot rigs, spinnerbaits, and umbrella rigs, they loaded the boat with a 22.04 pound limit to land them in third place.​
"Steve and I have been fishing together for a long time," Farver reflected, "and this is the best day we've ever had." The waypoint that was occupied the previous day was open, so they began there. They only managed a single 2-pound fish. Once they pulled up to their second point, it was on. They boated more than 40 keepers. "Most of our fish came off an umbrella rig, but the biggest (5.50-pound beast) was caught on a drop shot."

"They only thing we can say was unique about our spot, besides it being bare of structure, was the presence of gobies. They were constantly biting our baits."​​

​​Winnings:

1,500

+

235

=

$1,735

+ Lochness Lures Product
Day 1



Deveau said, "The flat had a channel swing up close to it, and that is where the sweet spot was." ​​The team alternated between snapping the tubes out of the weeds on the flat and retrieving the crankbait on the channel swing. "There was a ton of perch, and that's what they were feeding on."​​​​

​​After Day 1, they were in 5th place.
"We had a good bag of fish in practice at the mouth of the river the week before," admitted Stanley. "So that is where we began." They quickly caught a 4-pounder, but broke 2 other quality fish off. Unfortunately, the bite after that initial flurry.

Their next best spots were on the river, which is where they ran. A 3-pounder fell to a crankbait, along with 2 others on a drop shot, at their first stop. ​​Sticking to the river, they ran to a final spot and landed 2 4-pounders. The slow bite surprised them, and they were looking in from the outside in 12th place.​​

Click on image to enlarge.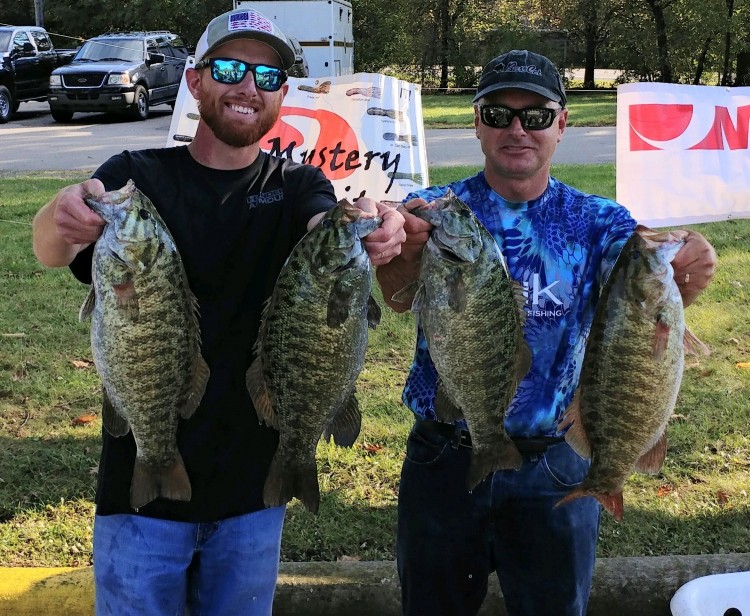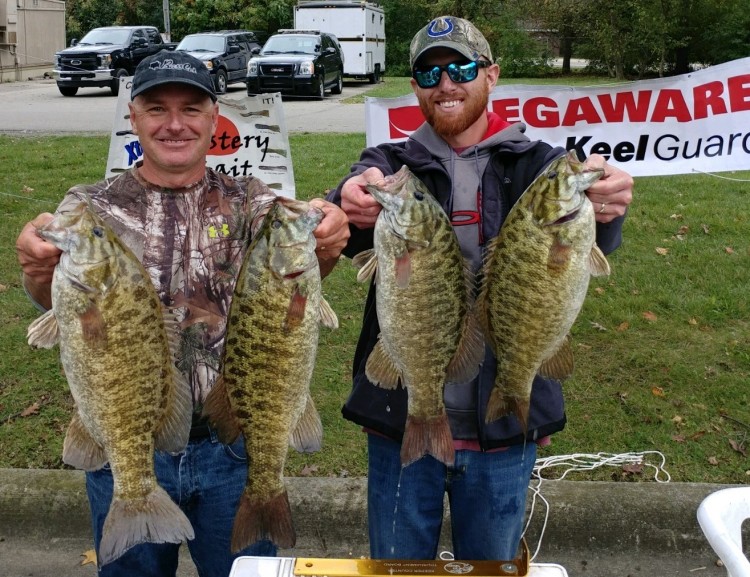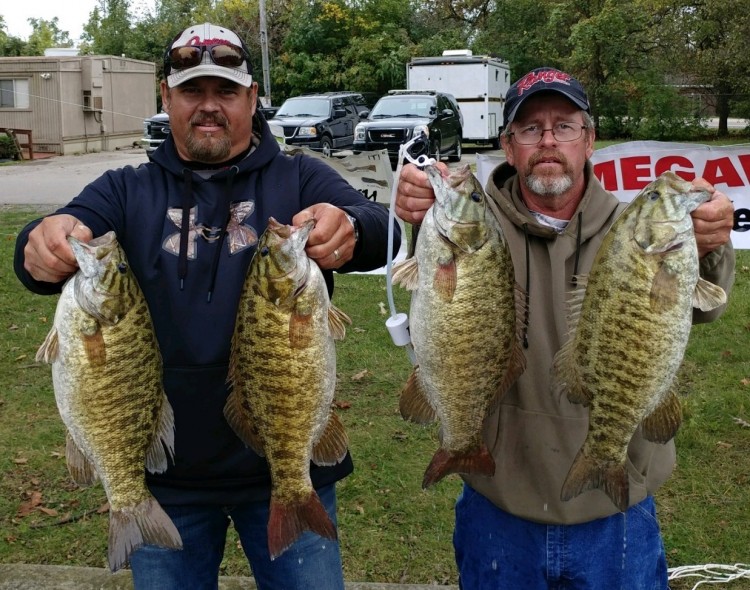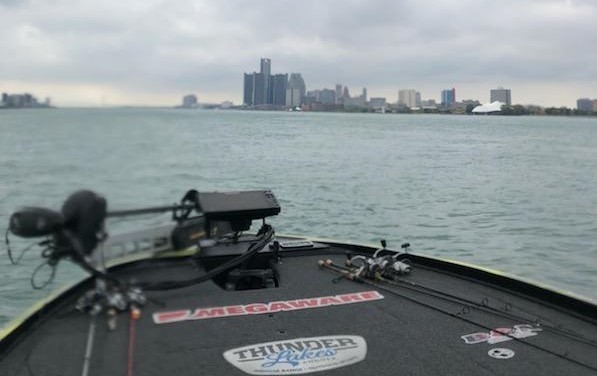 Day 1



"Current is the key at the mouth [of the river]," Wagner reveals. "Most anglers do not realize how far the current goes out. ​​Anywhere with enough current to move your bait, I consider the mouth."

The champions rolled up a 22-pound sack after their first 4 spots before stopping on their most productive spot, "The day before we didn't have a single bite here," Wagner insists, "but the weather was just right for it." Indeed it was, as it was here they culled up to an R & B Record 24.98 pounds. "We should have stayed longer." They left at 1:30 to conserve fish for Day 2. "Farver and Kline can put a scare on your in a hurry!" exclaimed Wagner.​​

They estimate catching 60-70 keepers throughout the day and took the hot seat.​​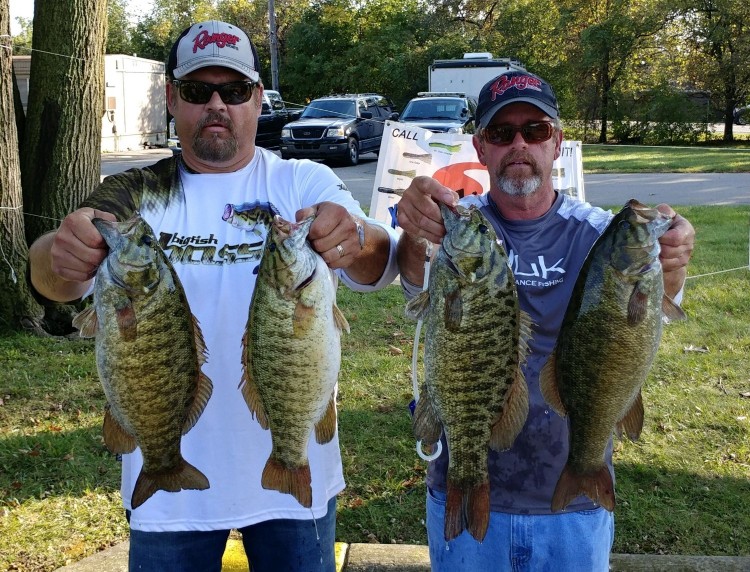 Day 2



During the Friday night meeting, Farver and Kline were recognized for their record setting catch of 22.76 pound limit from Hamilton Lake this season. That record was shattered by

Andrew Quillen

and

Heath Wagner

on Day 1. That did not set well. ​​

They went on to have a Day of Days and the new record lasted just 24 hours, as they brought 25.57 pounds of smallmouth to the scales for a new Record! ​​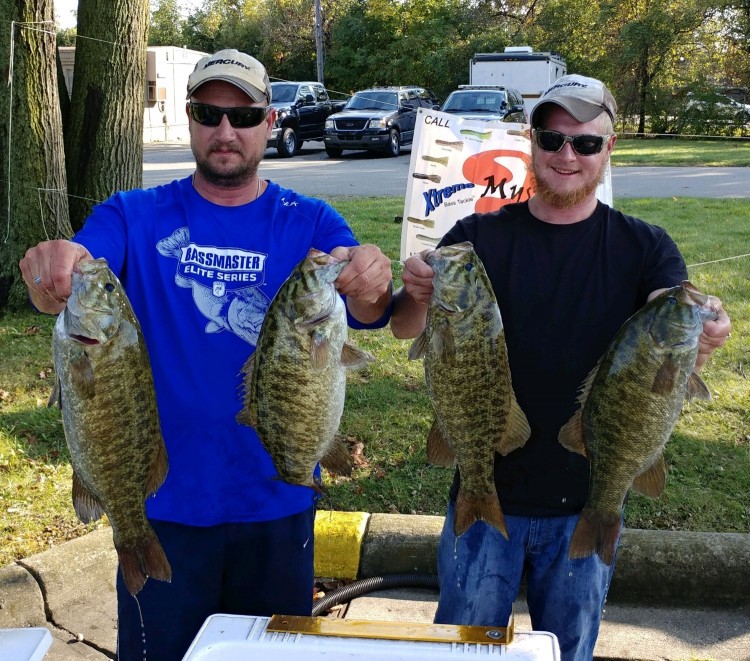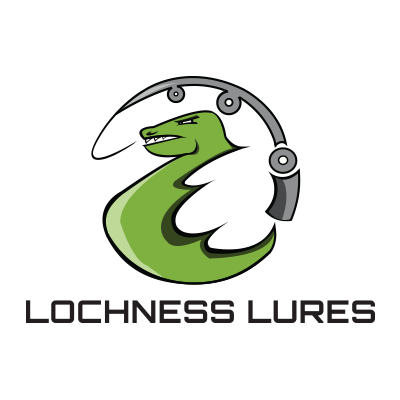 The 2018 East Division Champions began on Lake Erie, and found the bite surprisingly slow, but still managed a couple of fish on the umbrella rig.

They ran to the river and racked up 25 keepers on a flat in 4 feet of water with a combination of drop shot rigs and ned rigs. Feeling like the better fish were on the lake, they did make a second trip back but again found a slow bite.

​

​
Day 2



Again, they began on the lake, and got 5 quality fish on the umbrella rig, but the bite was slow. "Our spot on the lake was a rock pile in 8 feet of water," Brian admitted. "It was a break in the current."

​​With a solid limit, they went back to their flat on the river and made one cull. Brian said, "I think we burned them out the day before." This prompted a return to the lake, where they managed another cull. "We caught a big musky off our rock pile, and this might be why the smallmouth were dissipating from that spot."

Winnings:

$1,100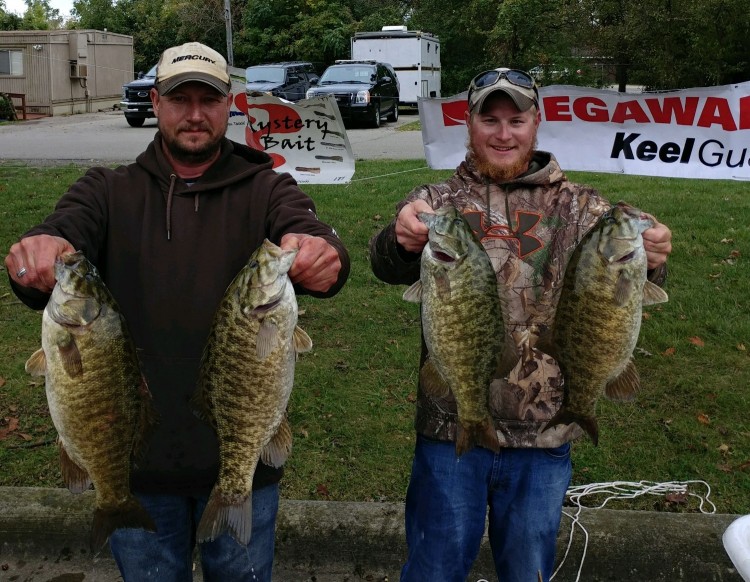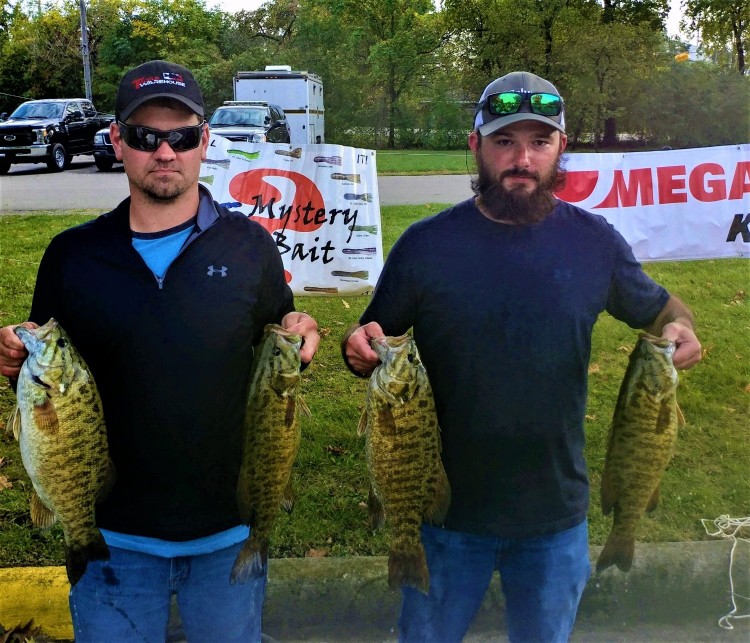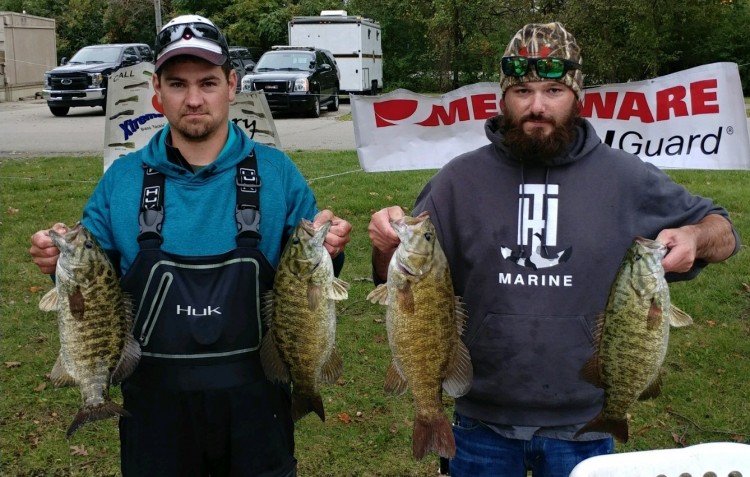 Day 2



The same spot produced, except the tube bite fizzled. "They continued to bite the squarebill, but not the tube," Deveau revealed. "However, they bit the spinnerbait well." ​​

What was unique both days was the proximity of the bites, "Almost every bite came 5-6 feet away from the boat."

Winnings:

$860

​​​​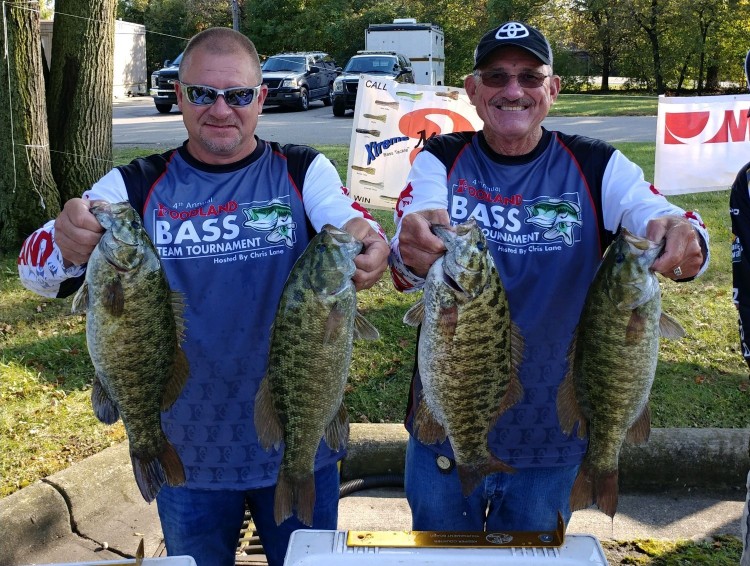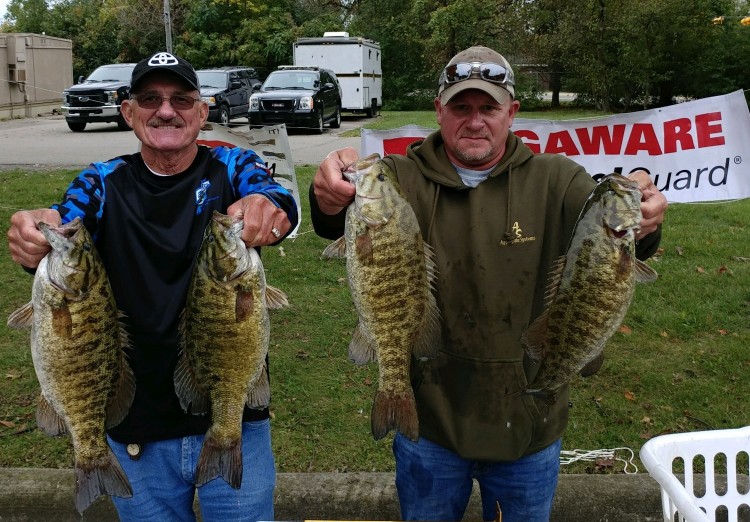 Day 2



​​Stanley described this is a slow day as well, but they crashed a monster sack to jump up 7 spots. "We caught a 4-pounder on our first spot, but that was the only bite for 2 hours," said Stanley.
​
Their second spot, produced a 3.5 on a drop shot, while the third stop produced 2 on a crankbait. But their fourth spot was the juice, "I mostly just culled the fish!" exclaimed Stanley. "We didn't catch a bunch of fish, but every time Dave set the hook, it was a big one." Terry wore them out with the chartreuse spinnerbait.

The key to their spot, was a current break.

Winnings:

$700

​​​​​​
6th Place:

LaVon

and

Mike Raber

had a 2-day total of 38.95 pounds to win

$600

. They were also the top finishing team with a Megaware KeelGuard, which put an additional

$250

in their pockets.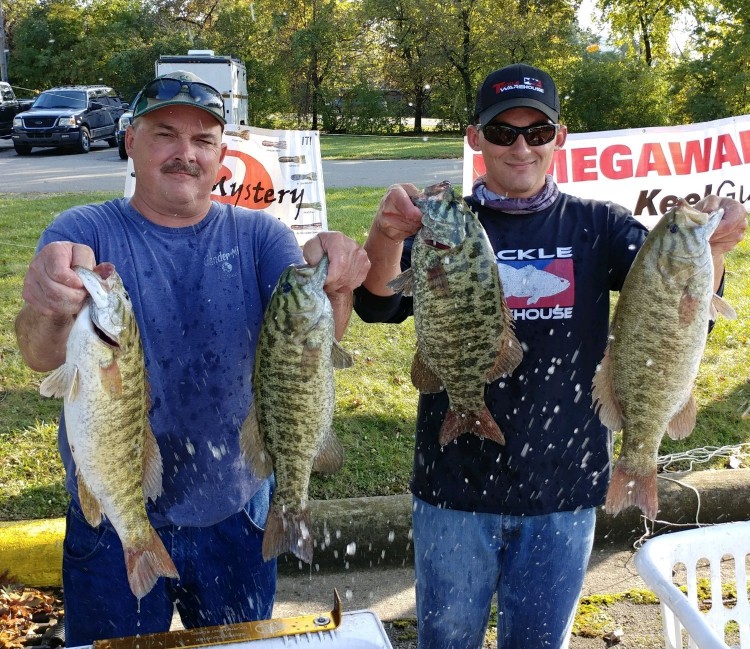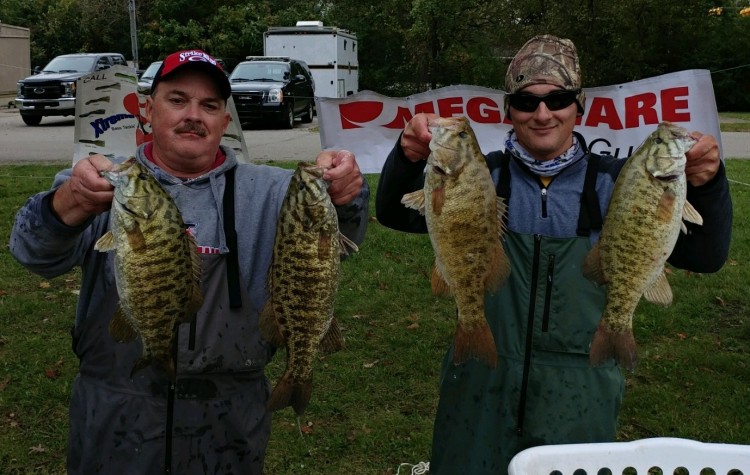 7th Place:

The South Division Directors and Season Champions, John Gipson and Tom Noe accumulated 38.69 pounds to claim

$444

. They were also the highest finishing team with a Megaware SkegGuard and/or FlexStep for another

$250

.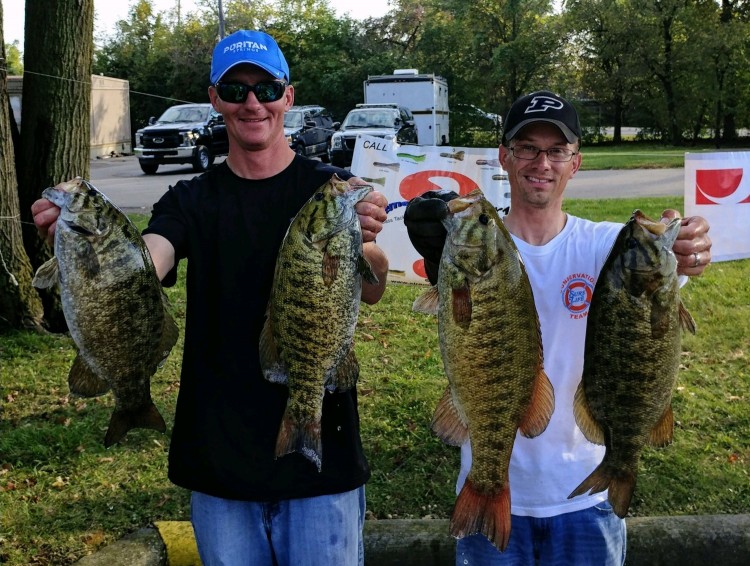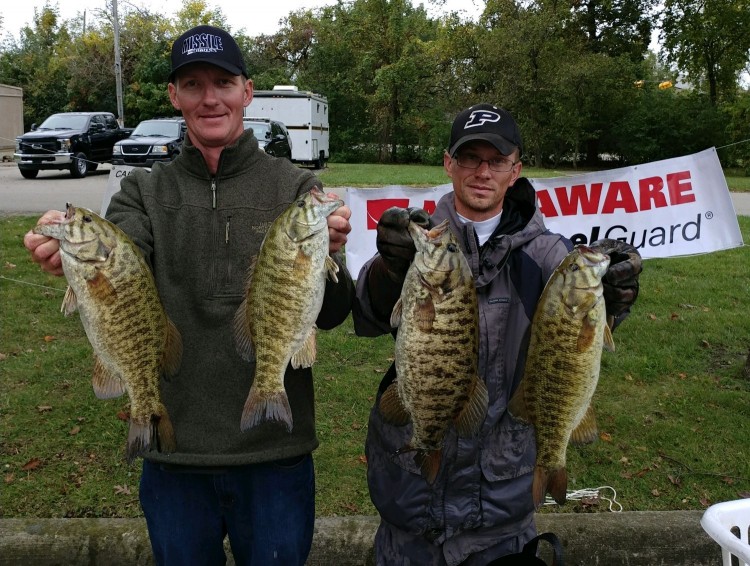 8th Place:

Brothers

Jamie

and

Jason Elliott

brought 38.61 pounds of river smallmouth to the scales and won

$340

.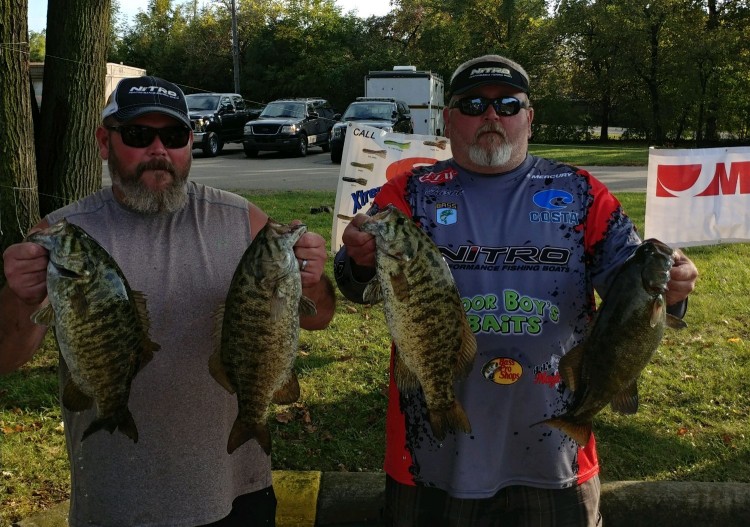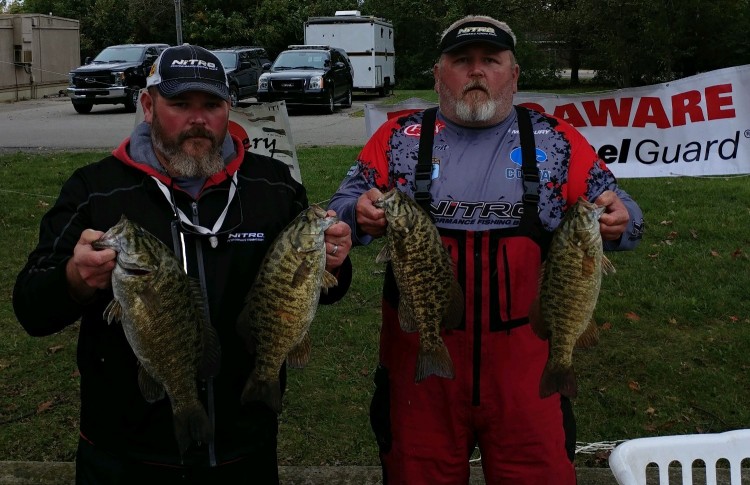 9th Place:

Austin Brinkman

and

Jason Shafer

caught 10 smallmouth bass for a total of 37.62 pounds and won

$260

. They were also the highest finishing team with a McCain Fishing Rod and got an additional

$100

.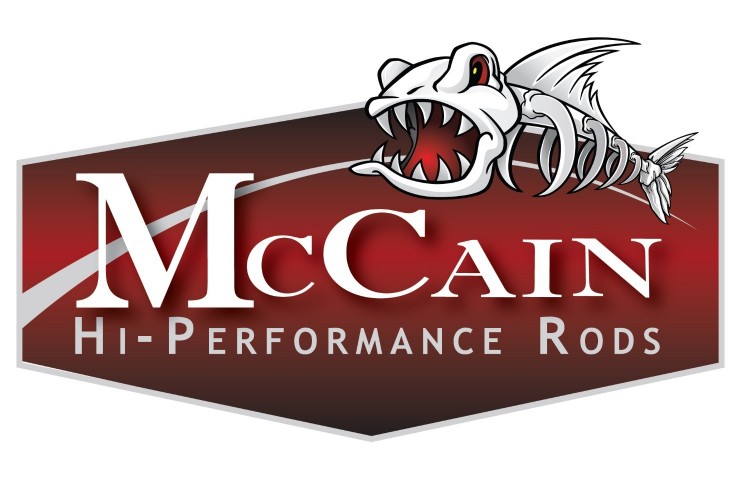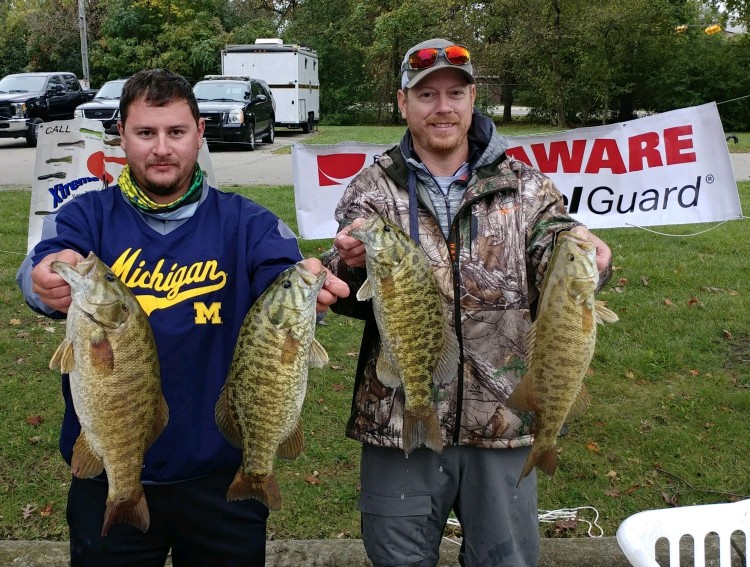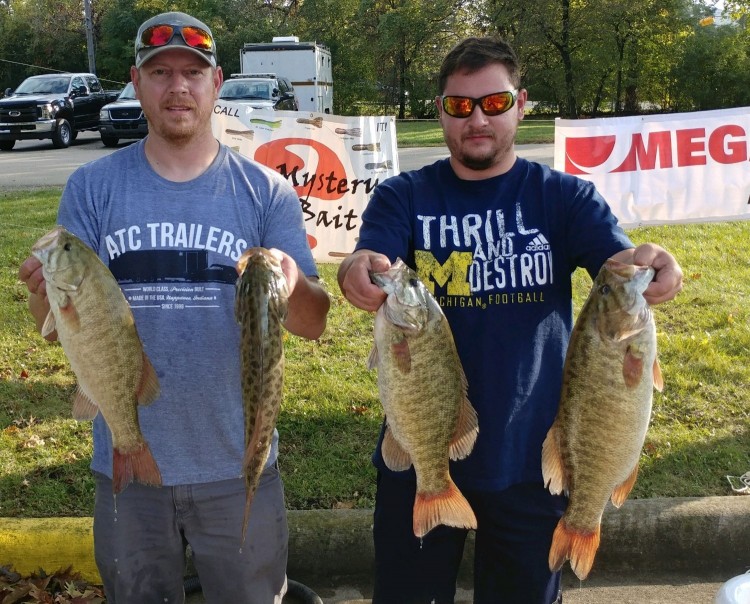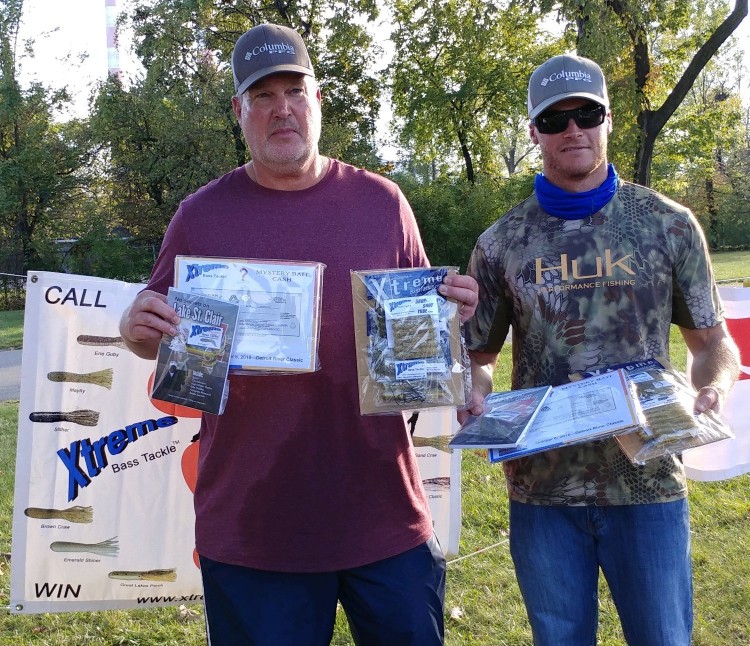 Jim

&

Joe Tourney

won over

$200

of cash and prizes from Wayne Carpenter of Xtreme Bass Tackle by choosing the right bait - 4" Mayfly tube.