Born and raised in New Carlisle, IN, Andy is in his tenth year as a 7th grade language arts teacher for the John Glenn School Corporation. In 2015 & 16, he was selected a "Most Influential Educator." Previously, he spent five years teaching high school English in Knox, IN, where he was selected "Most Inspirational Teacher" four times. During February 2016, he was also selected as the "Feature Teacher" by radio station U93.

Andy has been fishing competitively in the Michiana area for the past 15 years. He works closely with TC Custom Lures, Schnelker Marine, ProX Outfitters, MegaWare KeelGuard, Xtreme Bass Tackle, Bass Pro Shops of Portage, Indiana, and Lock-n-Haul Transom Saver.

He now lives in North Liberty, IN with his wife, Nicki, daughter, Alyssa, and sons Preston and Jordan.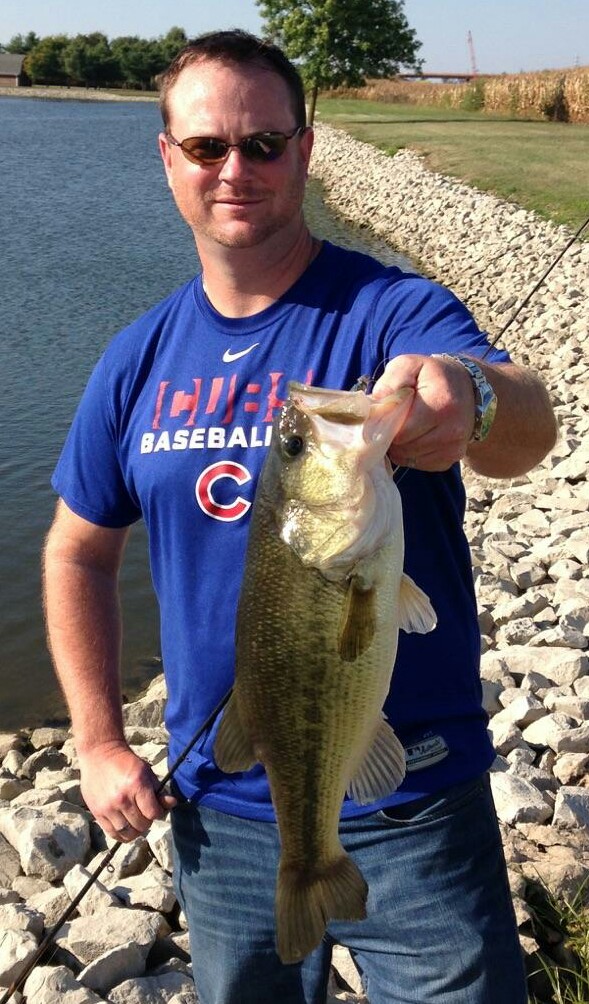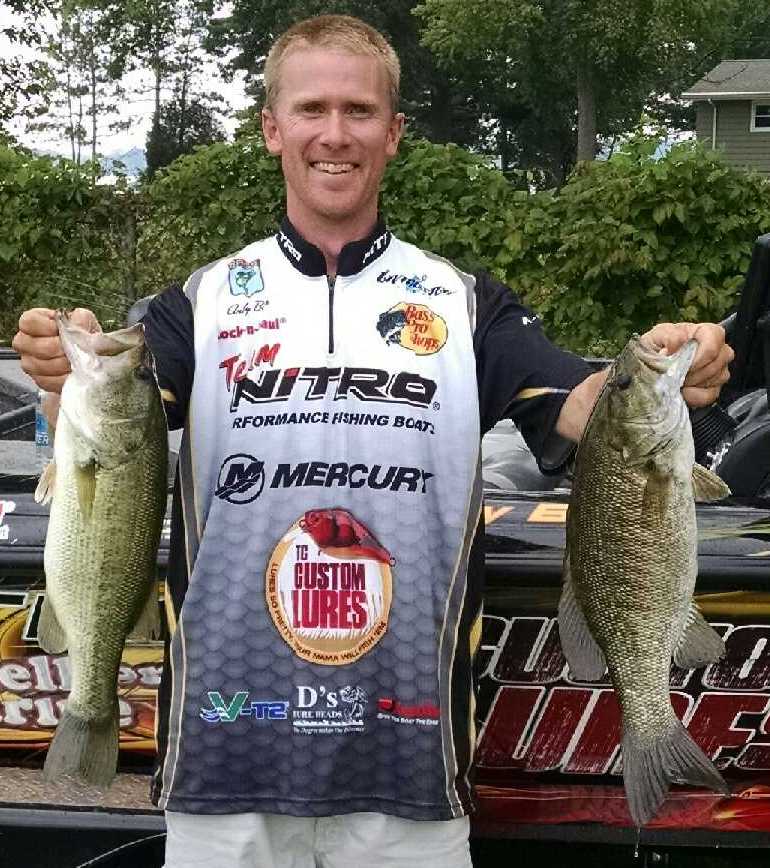 John was born in Bogalusa, LA, but raised in New Carlisle, IN. Between 1999-05, he served admirably with the 101st Airborne Infantry and the Iraq War.

The past 10 years he has served the State of Indiana as a state police officer.

A competitive angler for the past seven years, he won the inaugural R & B Bass Circuit Classic in 2010 on Tippecanoe Lake. In 2015 he finished runner up at the Classic on Coldwater Lake.

Today John lives in North Liberty with his wife Nicole and sons Carter and Hunter.

Born in Fort Wayne, Indiana Jim currently resides in the Leo area with his wife and two kids. Jim originally comes from the automotive industry but more recently has been teaching high school at the Fort Wayne Community Schools Career Academy. Jim's students are juniors and seniors and his classes include automotive electrical, electronics, heating and air conditioning. He is also an adjunct instructor for Ivy Tech Community College in Fort Wayne.

Jim's Mom and Dad had a year round home on Lake Pleasant in Steuben County Indiana where Jim spent as much time fishing as possible. Jim said that when his Mom and Dad sold the home a friend introduced him to tournament fishing with a trip to Lake St. Clair. Hooked on the sport, the very next year he joined the Summit City Bass Masters in Ft. Wayne and for over ten years now he has been fishing with the club.

Jim also works closely with Schnelker Marine and Fish Pro X Outfitters out of New Haven, Indiana. As a member of their pro staff, Jim not only runs their demo boat he also advises them and their customers on fishing tackle, bass boats, and anything else that comes up fishing related.
Greg is the plant manager of Almco Steel Products. As the senior member of the Summit City Bassmasters, he has 23 years of tournament experience.

He has been married to wife, Susan, for 23 years. They have three children: Lauren 19, Trevor 16, and Zachary 9.

With the expansion of the East Division, Greg is excited to build on the success and camaraderie the R & B Bass Circuit has established.

Since early 2016, Greg began running ProX Outfitters. This online store offers trending and hard to find tackle for the serious bass angler.