Tippecanoe Lake
Tippy Dance Hall


August 18, 2012
7:00am - 2:00 pm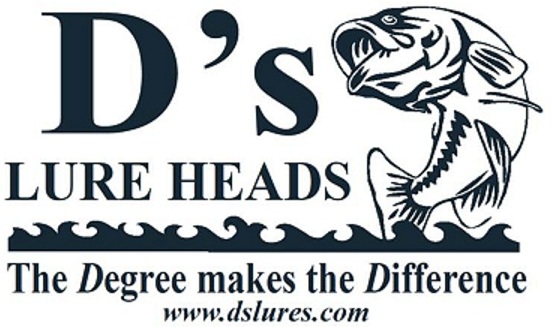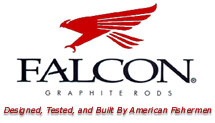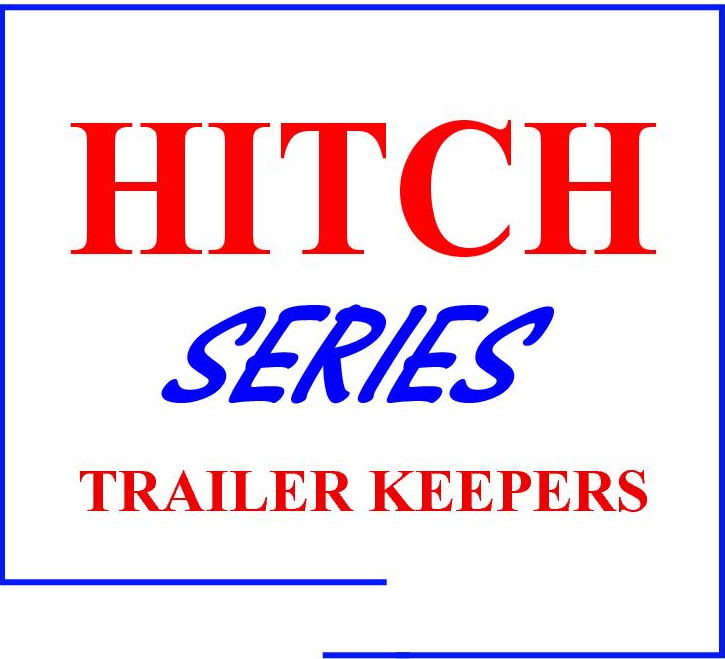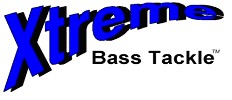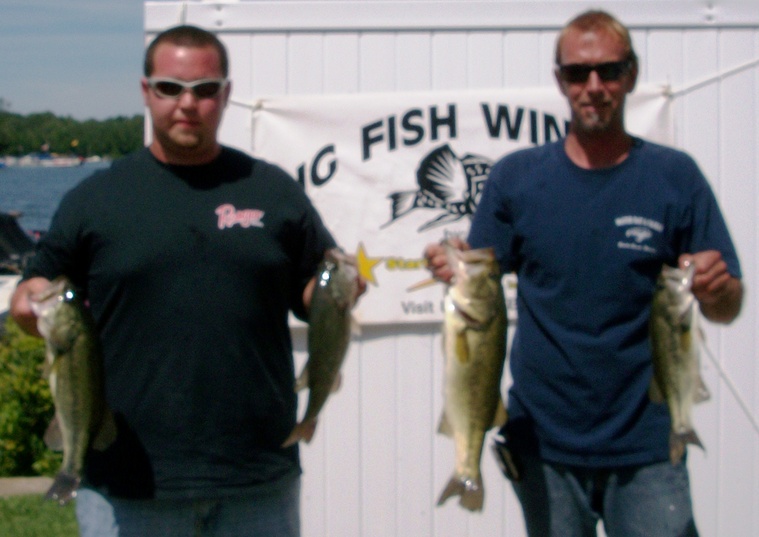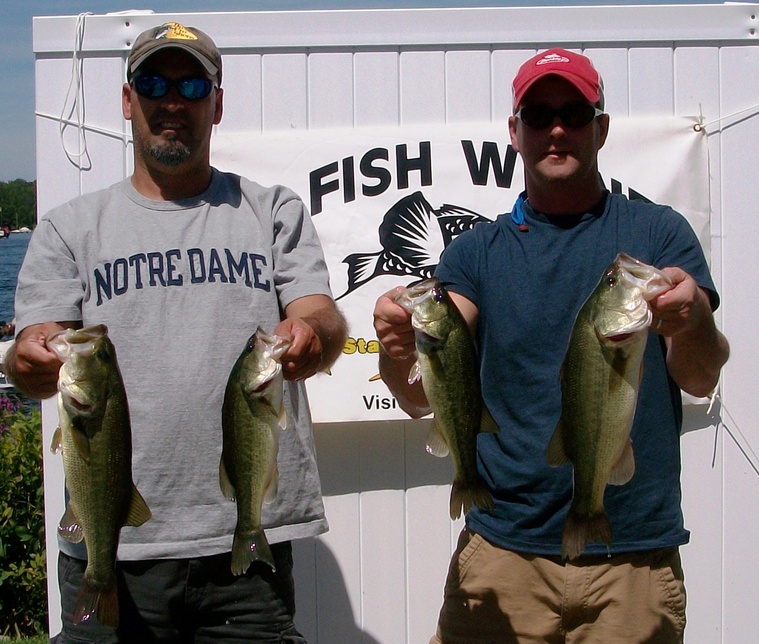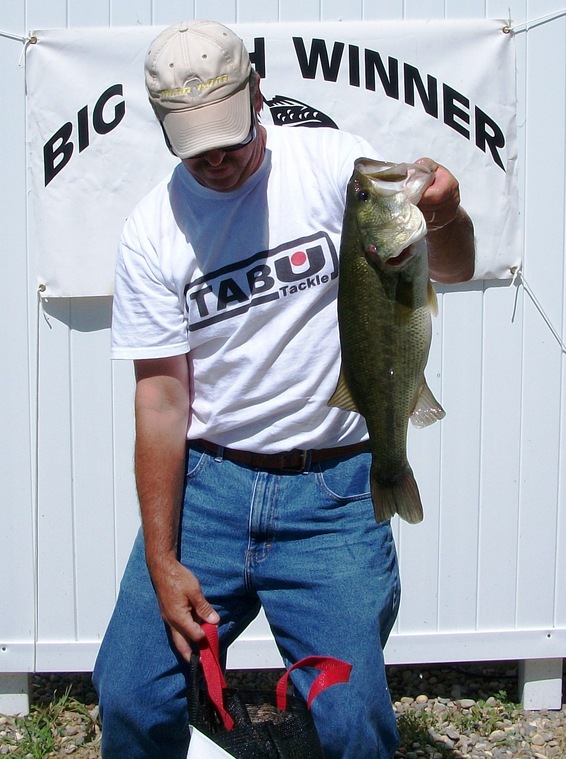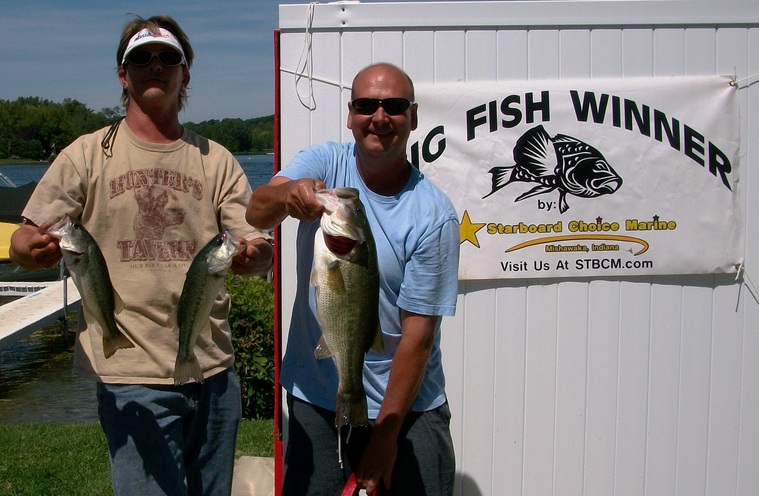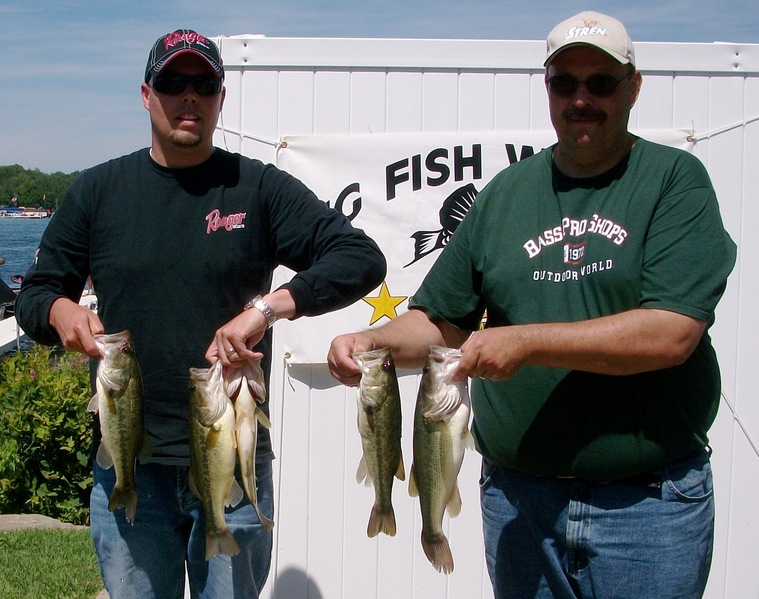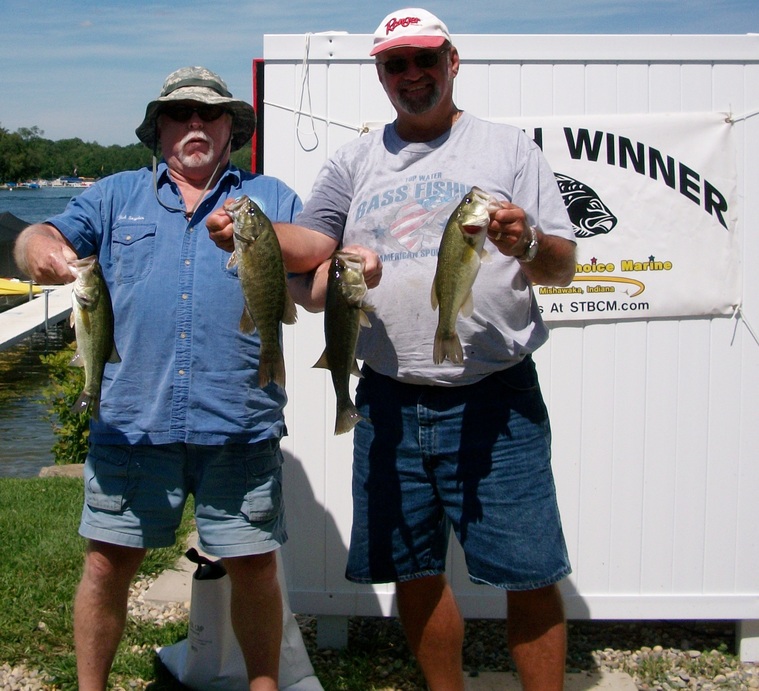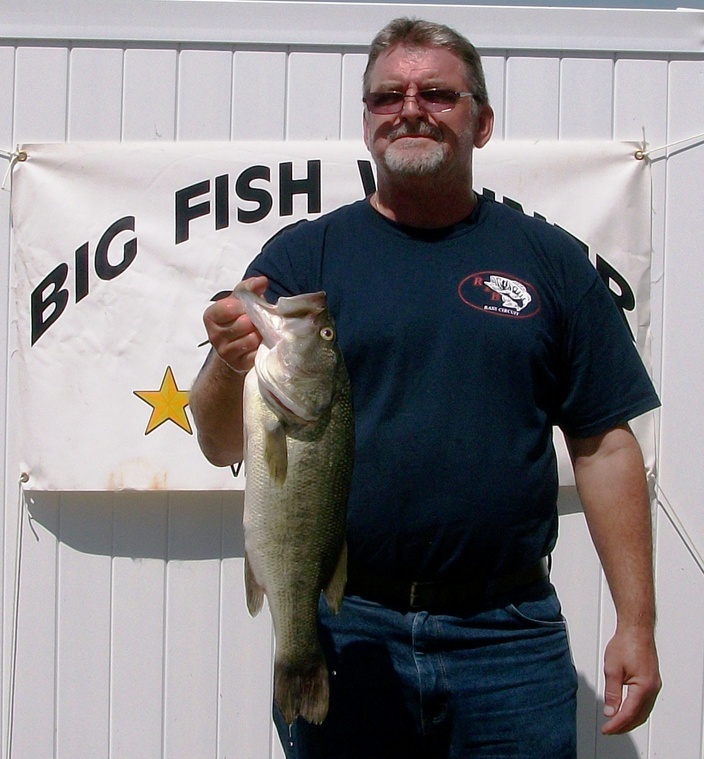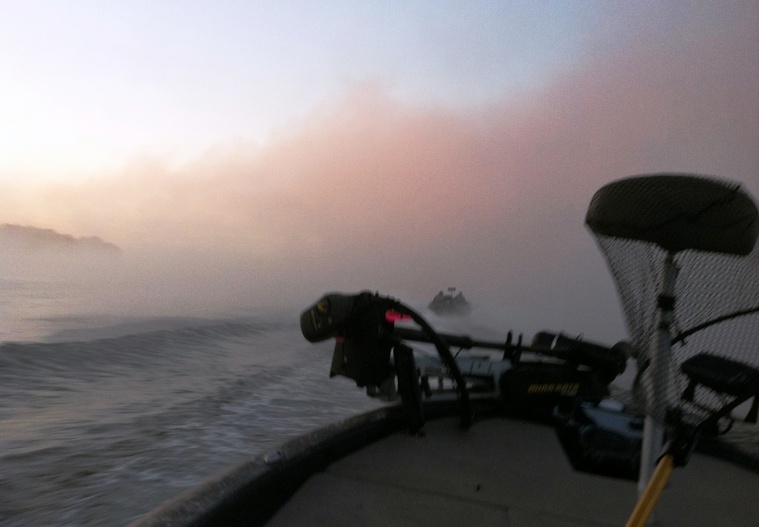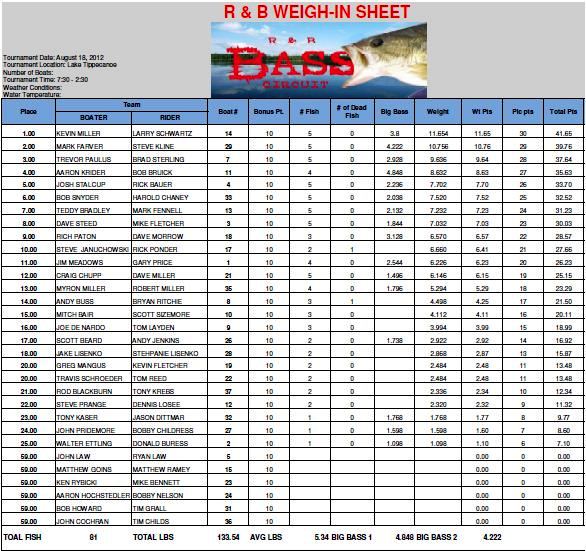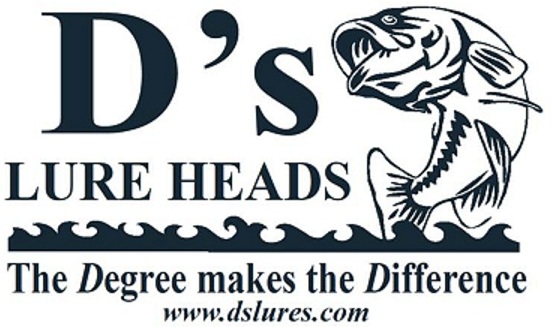 1st Place:

Despite a poor practice and little confidence,

Kevin Miller

and

Larry Schwartz

junk fished their way to an 11.65 limit and won

$648

. The winners caught just two keepers in practice, and even after catching their limit, Miller humbly admits, "We never thought we had a chance to win." They also made a leap into the Top 10 in the Standings, bringing attention to their consistent performance this season.

"We did not figure anything out," Miller modestly confesses. They used three different baits to finish their limit. To begin the morning, their first spot produced three keepers with a popper bait, but one was a liner they were desperate to cull. When that area dried up, they covered a great deal of water including a handful of channels.

The first channel produced their biggest fish of the day: a 3.8 pound largemouth. A perfectly placed senko under an aluminum boat tricked the fish into biting. Later, in another

channel, their second biggest fish fell for a frog being worked over some slop. This completed their limit, but was not the end of their luck. A pier on the mainlake produced an additional keeper which eliminated the liner fish caught earlier on topwater. This fish also fell for a senko.

Perhaps they did not figure out a redundant pattern, but they figured out how to maximize their time and maximize opportunities for their first victory: skills that will surely lead to more victory.

2nd Place:

Despite taking a horrible picture, left,

Steve Kline

and partner

Mark Farver

landed the only other limit that break double digits and celebrated with an extra

$405

in their pockets. Their 10.76 pound limit came from true grit and determination.

They began in an area on James Lake where they had success on a drop shot rig during practice but caught only a pair of shorts. They then went to their favorite set of docks on Tippecanoe and struck out again.

It was not until 10:30 that they were able to land a keeper. They did so with a jig from under a boat and this was how they went on to finish their limit. In total, they caught just five keepers and were all caught in the last 3.5 hours.

Their best fish was also the second biggest fish of the day earning them the Solar Bat Sunglasses Big Bass Award. However the 4.22 pound largemouth did not come easily. With just 20 minutes remaining, and coming from beneath a pier, the fish wrapped itself around a pole, not once, but twice. Kline patiently worked it around the poles and the rest is history. The fish, pictured above, won them an additional

$62

.


3rd Place:

A top 5 finish by

Trevor Paulus

and

Brad Sterling

not only won them

$243

, but made them legitimate contenders to win the 2012 Points Champions. The Barbee Lake winners have finished in the top 10 in all but one tournament and now sit less than 10 points out of the lead.

The day began promising a challenge, but they still managed nine keepers. Beginning on Oswego, they slung topwaters hoping to hook into some schooling fish, but all the found willing to eat were sub-legal fish, so they went deep. To their frustration, though, this also produced just small fish. Only one option remained: docks.

They made a complete rotation of the little lake and managed four keepers on a combination of jigs and senkos. Despite the pattern, Paulus remained a bit perplexed, "At times, Brad would skip a senko on one side of the boat, not get bit, and then under the boat, not get bit, and then I would skip a jig to the same spot and get bit. It happened vice versa also several times."

At 11:00, they left Oswego and ran all the way to James Lake. Here, they skipped nearly every boat and pier before quitting time and added five more keepers with jigs and senkos. Their best five fish weighed 9.64 pounds.

4th Place:

Aaron Krider

and

Bob Bruick

are on a mission to qualify for the Classic on White Lake. After missing the Barbee tournament, they will not automatically qualify and must finish in the top 50% of an average field. But if they keep fishing they way they have, they will accomplish their goal with room to spare!

The Lake Manitou winners took the opposite approach of most competitors. Krider admits, "We

knew we had to swing for the fences if we are going to qualify for the classic. In practice we saw a lot of pressure on the docks, so we just went the other way. Unfortunately, it did not pan out. "We had a terrible practice."

Undaunted, though, come tournament time they went to the few areas that produced fish for them. Stationed 15-20 yards outside the weed edge, they slung deep diving crankbaits in water no less than 19 feet and as deep as 40 feet!


Short fish were plentiful throughout, but keepers were still hard to come by - they boated just four, but were anchored by the Starboard Choice Marine Big Bass, a hefty 4.85 pound largemouth. Their total weight of 8.63 pounds won them

$162

and the big fish won them another

$248

.

5th Place:

Despite weighing in 21 out of 25 possible fish this season,

Josh Stalcup

and

Rick Bauer

had failed to log a top 5 finish, until now. Consistent fishing has them Standing in the top 10 now and they appear to be on a roll at the best time.

Neither of them thought a 7.7 pound would earn them

$90

, but fishing proved to be much tougher than anticipated. The team adjusted to the conditions and beat an area to death they knew keepers lurked. "We knew a limit would be an accomplishment," admits Stalcup.

Their first spot in the morning only produced a fifteen pound musky, so they worked their way out deeper. The lack of fish told them to expect a challenge catching keepers. Upon coming to a breakline that produced in practice, they tossed a combination of drop shot rigs and a pair of crankbaits. The drop shot produced just one keeper, but many shorts; which told them fish were plentiful. The crankbaits caught the majority of their keepers. Bauer tossed a KVD 2.5 square bill in the sexy shad color scheme while Stalcup tossed a Bomber Switchback Shad crankbait. Each produced two keepers. Key depth was between 8-12 feet.

Other teams in the

Money

:
6th Place:

Newcomers

Bob Snyder

and

Harold Chaney

began the day winning the 50/50 raffle and then boating 7.52 pounds to win another

$70

.

D's Lures Award: 2011 Points Champions, and current leaders,

Teddy Bradley

and

Mark Fennell

, continue to position themselves to repeat as champions. They weighed 7.23 pounds to earn the prizes.

Rick Ponder and Steve Januchowski landed a giant 5 pound bass, but had a livewell malfunction, which led to its death. Dead fish cannot be weighed as a big fish and, consequently, cost the team a few hundred bucks. It is a good reminder for all of us to be proactive in the treatment of fish from the time they are caught until they are released. This could not have happened to better people, and the malfunction was not the fault of theirs, it can happen to anyone. But the fish was in empty tank for several minutes before they realized the problem: we should all make it a practice to constantly check on our fish's conditions.

Click on the results below for a PDF file.
Click on the image below to enlarge.