Hanilton Lake
May 18th, 2019
6:30 - 1:30

Eastern Division Tournament #2

Breaking from tradition The R & B Bass Circuit Eastern Division moved our second tournament to Hamilton Lake where we launched 41 Boats. Just prior to putting the boats in the water a thunderstorm rolled through leaving most of the tournament staff sitting in the trucks wondering if we had mistakenly showed up at a West division tournament, as only Andy Buss draws that kind of luck. The clouds rolled past and the day shaped up nicely.
Statistically: 29 limits were weighed in for a total of 390.7 pounds of fish. The average weight of the fish was 2.37 pounds. On average teams weighed in over 4 fish with an average team weight of 9.30 pounds .


My thanks again for all those that helped run a successful tournament on ​a lake that has it accessibility challenges. It takes a TEAM to make that happen. Some have asked why we keep going back to Hamilton in the spring and I answer this way: Take a look at the results. Almost 2/3 of the field is less than 1 good kicker fish away from taking the win. To us it just makes good sense to fish lakes where everybody stands a chance a having a good tournament.
Rule Clarification: YOU CAN stand on the front deck and fish while the big engine is running. What I intended to make clear in the meeting is that ANYTIME the big engine is running you must have your life jack on and failure to do so is unsafe and will lead to disqualification. Lack of clarification on that rule lead to a low point in my season last year. The intent of that comment is I want everyone to stay safe and have a fair enjoyable tournament season.
JG​
​​​NOTE:

A weigh bag ​was left at the weigh in site on a picnic table. If it is yours contact me as I have it and you can make arrangements to pick it up. Jim Graham - 260-403-2672
1st Place: Troy Taylor and Ryan Deveau
2nd Big Bass: Frank Randol and Lance Angus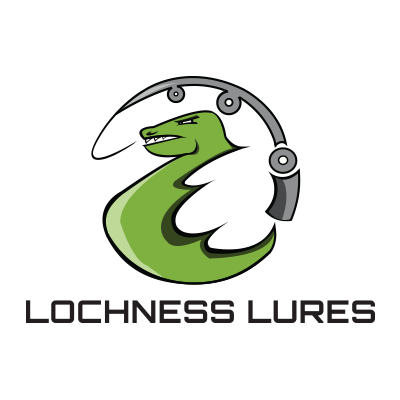 Lochness Lures Big Bass: Scott Sizemore and Ryan Kline
3rd Place: Dick Peiserich and Tyler Burton
2nd Place: Frank Randol and Lance Angus
Weight: 13.95

Lb.

Winnings:

$324.00



Pattern:​

Bedding fish, Post spawn fish


​



​How it Happened:
The pair found 3 good bedding bass pre-fishing. They attempted on 5 different occasions to get them in the boat. the fish however, refused to cooperate. They moved to shallow water looking for post spawn fish. They found the answer to their query and culled several times. The
y also found the 2nd big bass of the tournament in this pattern.​
Weight: 14.05

Lb.

Winnings:

$432.00
4th Place: Heath Wagner and Brad Jones
Weight: 13.92

Lb.

Winnings:

$216.00
5th Place: Booy Strock and Calvin Yoder
Weight: 13.40

Lb.

Winnings:

$151.00



Pattern:​

Post Spawn Fish


​



​How it Happened:
The pair found some deep fish, off breaks. They worked with their colors to manage 6 keepers for the day. Booy said it was not fast action at all!
6th Place: Bear Grevia and Sub Jeremy Antrup
Weight: 13.36

Lb.

Winnings:

$130.00



Pattern:​

Bedding fish


​



​How it Happened:

In the case of Mr. Griva, we all know he is a man of many insightful words. They are as follows,"We knew where fish were, and we found some more the day before." He did let on that the wind did hinder the game plan.
7th Place: Tom Hall and Shawn Flegal
Weight: 12.96

Lb.

Winnings:

$108.00
8th Place: Larry Regina and Mark Taylor
Weight: 12.90

Lb.

Winnings:

$86.00



Pattern:​

P
ads Post spawn
​
​How it Happened:

The team watched the fish chase and swat at their baits several times. They remained patient and Scott was able to coerced the lunker to grab a hold long enough to set the hook.
Pattern:

​ Shallow Pads/Post spawn


​



​How it Happened:
The pair dead sticked every little pocket the could, fishing painful slow and methotically, moving the boat only a few feet at a time to eventually find this "lil fella" which just happened to be hiding in one of those pockets.
Weight: 4.47

Lb.

Winnings:

$328.00
Weight: 4.39

Lb.

Winnings:

$82.00
Web page last updated on 14April2019 JG