Last updated:
9/22/16 AB

For all R & B Bass Circuit members, we offer you to post and sell any fishing related items on our website. The process is simple:

Send me photos of your item at andrew@randbbasscircuit.com

Provide information on items (the more details, the better)

Include starting price
Furnish contact information

Lower unit complete.

​​
​
​
J&E Lighting Series I V6 HO.
​
​This is rebuilt, it has 8 hours on new gears.

​Fits Johnson or Evinrude.

​$1,500
Contact: Rick Sawyer 260-229-7996

Contact: Larry Stanley
260-349-3444

Brand New
​
Mercury Fury

​25 pitch

​$550
Money is burning a hole in my pocket, so I'm looking to give some away. Watch the video (left) and learn how to save and win money all at once.

Congratulations to

Kyle

and

Michael Kaser

(left) for winning their second West Division tournament on the Randall Chain. Their 14.14 pound limit topped the field amidst an exceptionally tough bite. The victory was worth

$461

but equally important was that it catapulted them to the top of the leaderboard in the West Division! A full report can be viewed by clicking on the image.

Once again a HUGE Congratulations to

Bear Griva

and

Mike Klavinski

(Right) for finishing in 1st place on Coldwater Lake for the East Division. If It seems like this is just a copy of previous post, it isn't... Bear and Mike won three of the six eastern events not only topping the leader board but taking top honors for Eastern Division points as well. The team brought 13.26 lb. to the scales with a 3.55 lb. Big Bass earning

$673

in cash. They were also eligible for the KeelGuard Incentive, which made them eligible for another

$150

.


The third annual

John C. Bradley Memorial Tournament will be held September 25 on Lake Maxinkuckee. This event raised over

$1,000

for the Marshall County's Boys & Girls Club and Council on Aging last year and paid back 140% to the participants.
Power Pole Mounting Bracket
Slightly used starboard side mounting bracket for 8 foot Power Pole.
​
Jack plate mount.
​
Mounting hardware included.
​
Black
​


$120
Contact: Jason Ginder
​574-270-0359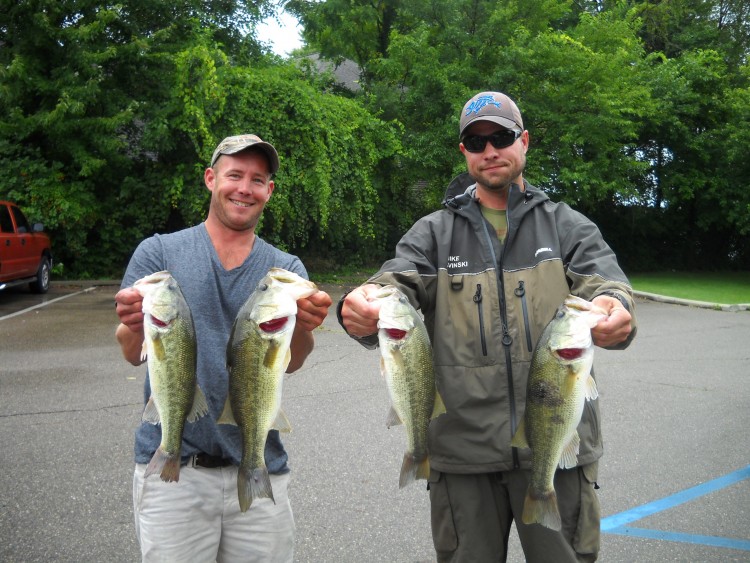 Qualifiers and Starting Order for the 2016 Classic has been determined. Click on the link for details.
The 2016 year is now littered throughout the Records Page. The greatest accomplishments in R & B History are chronicled here.