Lake Wawasee / Syacuse
August 17th, 2019
7:00 - 2:00

Pattern:​
​
​How it Happened:

Eastern Division Tournament #5

The R & B Bass Circuit Eastern Division launched 41 Boats for our fifth tournament on Wawasee this year.

Huge Congratulations goes out to Rick Sawyer and Denny Cook for taking top honors not only in total weight but Big Bass as well.

Our thanks goes out to Track & Channel Bait & Tackle for allowing us to park around the their building.
1st Place: Rick Sawyer and Denny Cook
2nd Big Bass: Derek Newcomer and Bryce Macmillan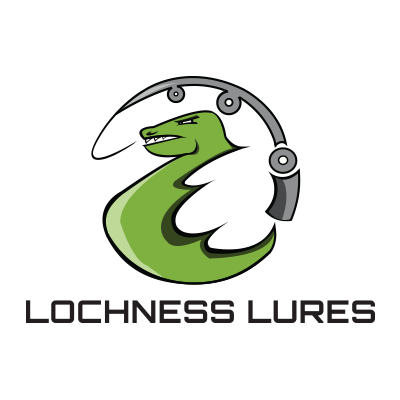 Lochness Lures Big Bass: Rick Sawer and Denny Cook
3rd Place: Brian Molnar and Dereck Molnar
2nd Place: Mike Raber and Lavon Raber
Weight: 10.22

Lb.

Winnings:

$324.00
Weight: 11.15

Lb.

Winnings:

$432.00
Weight: 12.87

Lb.

Big Fish: 4.34 Lb.


4th Place: Chip Harrison and Brian Whitaker
Weight: 10.14

Lb.

Winnings:

$216.00
5th Place: Derek Newcomer and Bryce Macmillan
Weight: 10.07

Lb.

Winnings:

$151.00
Pattern:​
​
​How it Happened:

6th Place: Tom Ervin and Bob Trimble
Weight: 9.16

Lb.

Winnings:

$130.00
7th Place: Jeremiah King and Cole Shultz
Weight: 8.84

Lb.

Winnings:

$108.00
Pattern:​
​
​How it Happened:

Weight: 8.73

Lb.

Winnings:

$86.00
Web page last updated on 20April2019 JG




8th Place: Cory Gaff and Bill Sutton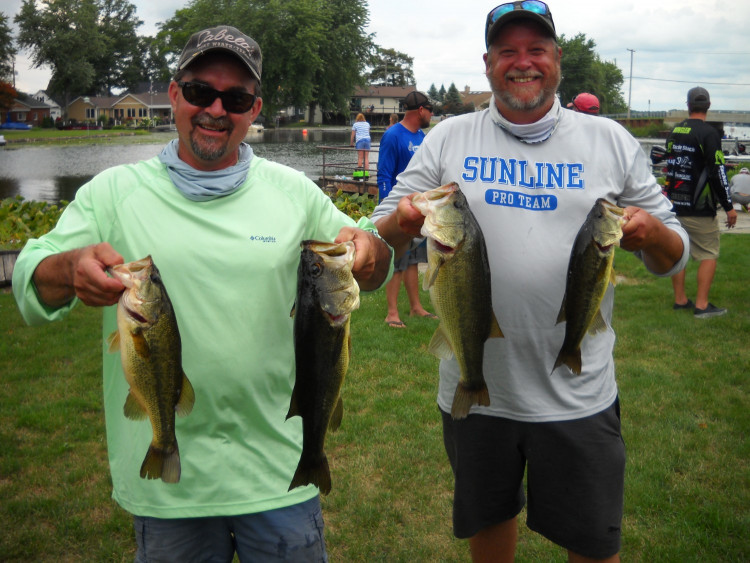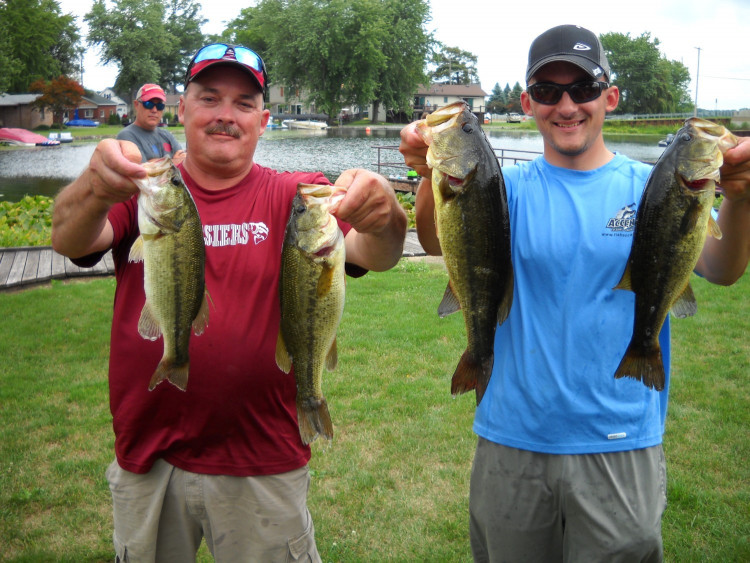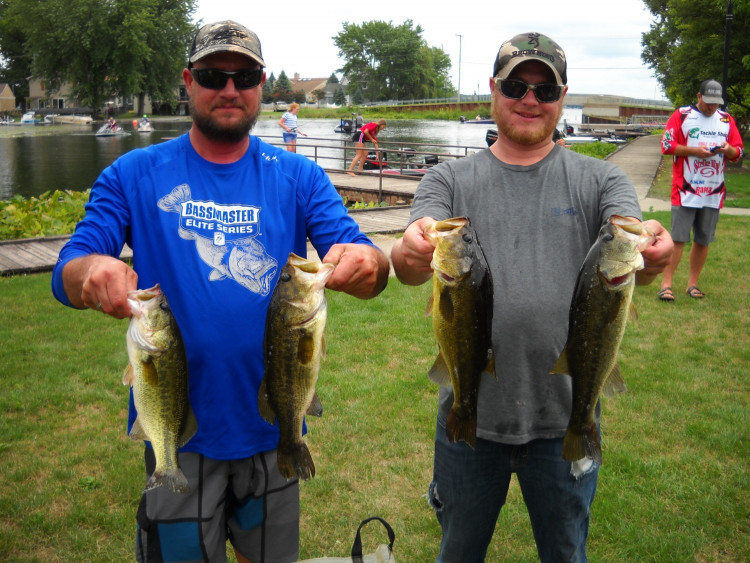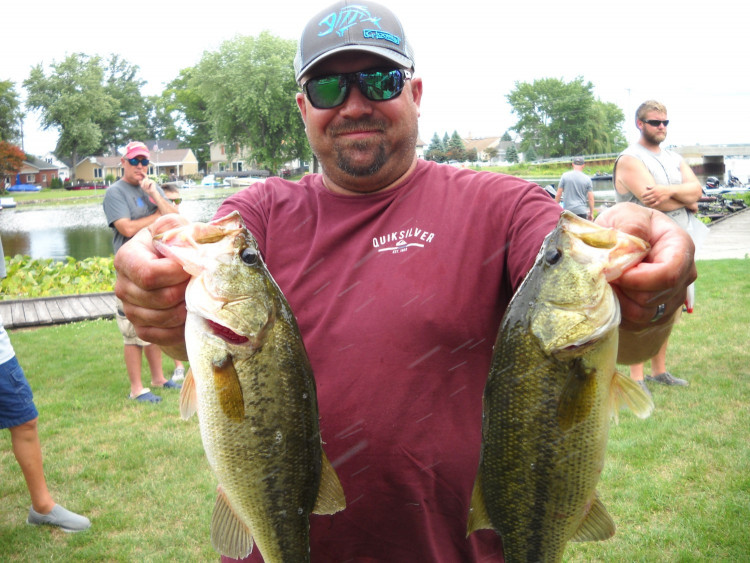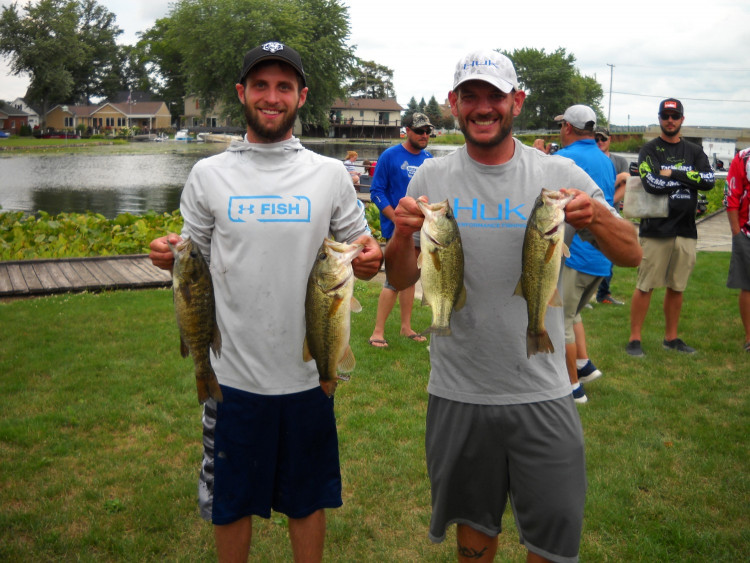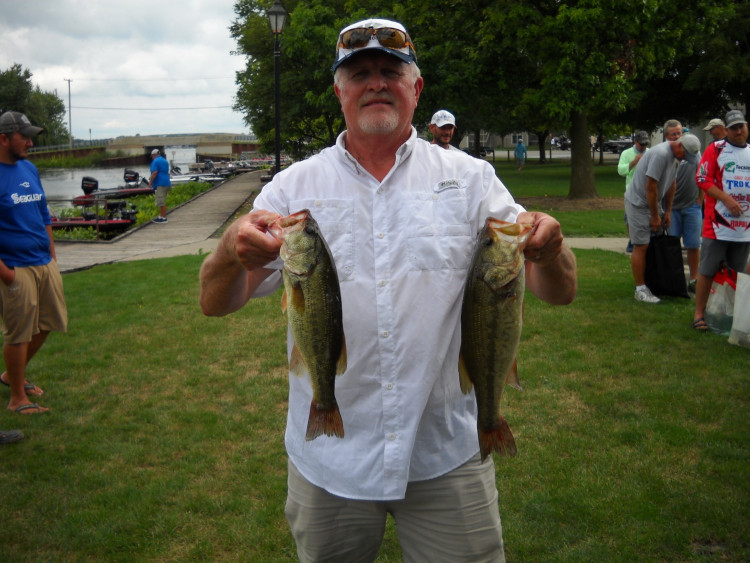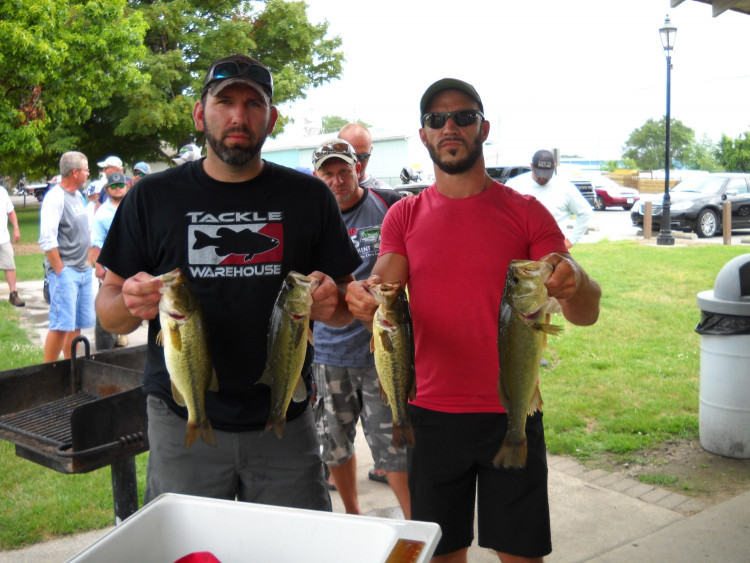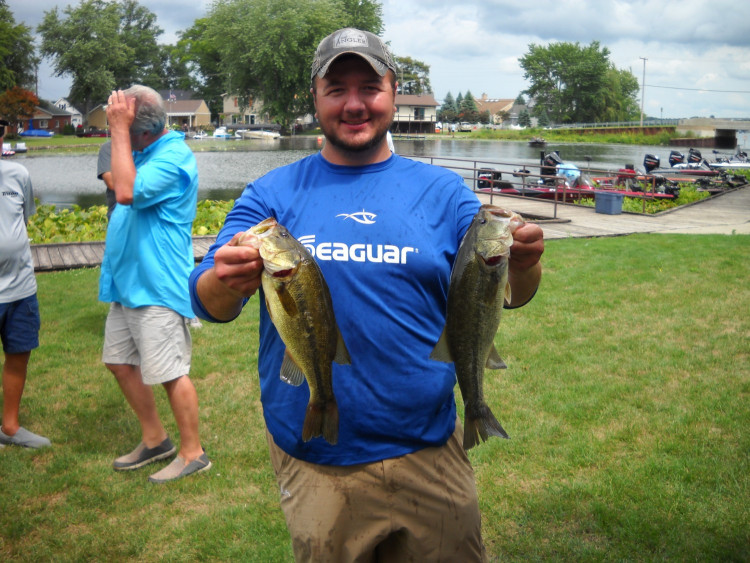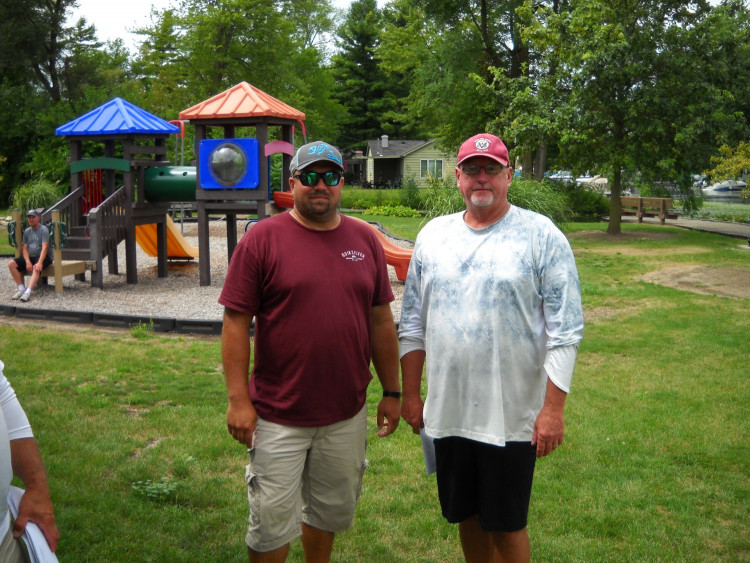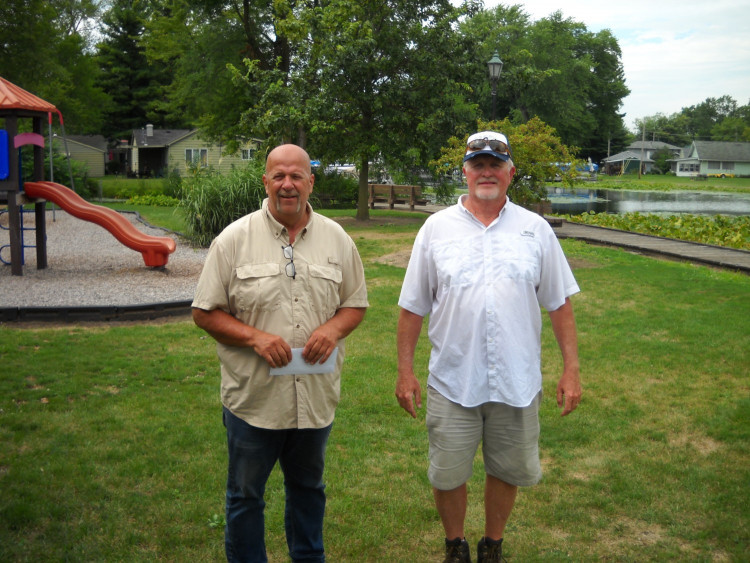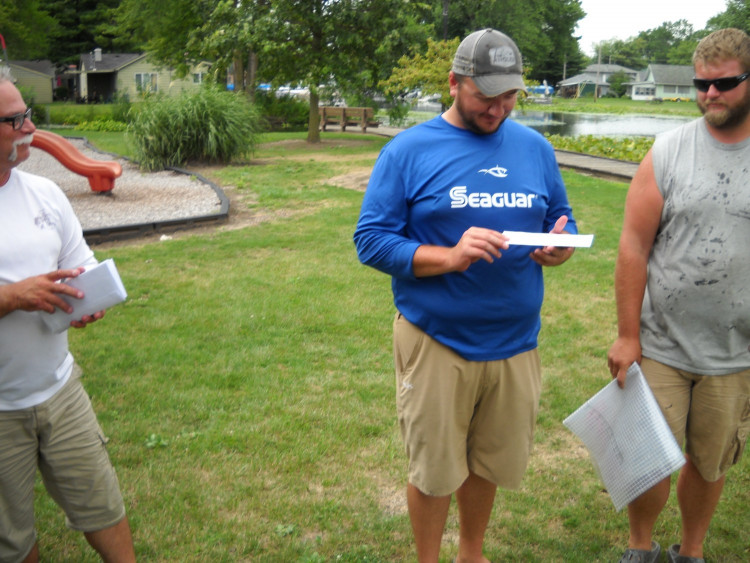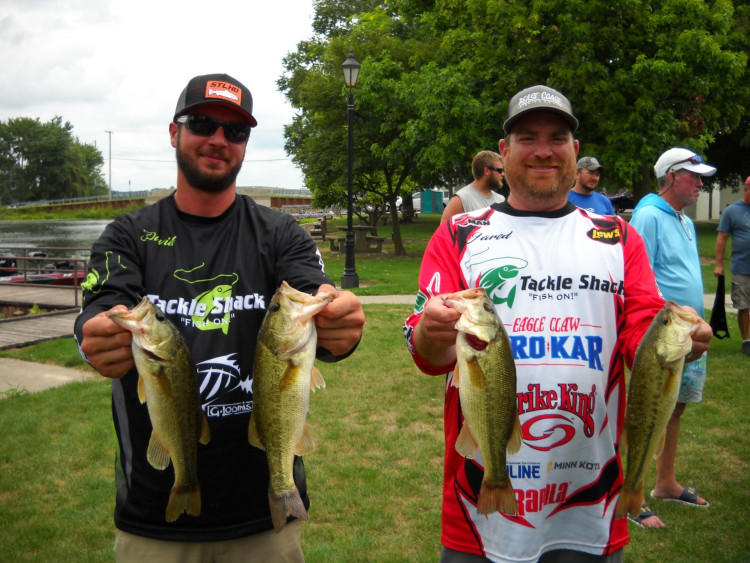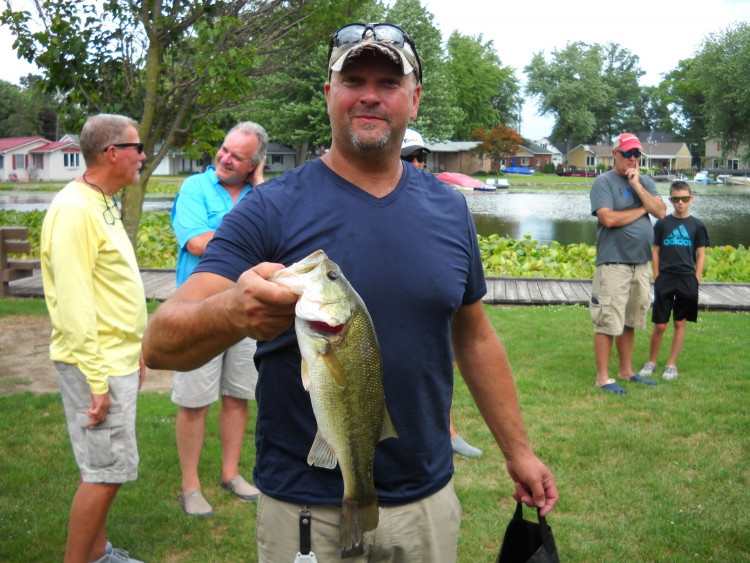 Weight: 3.06

Lb.

Winnings:

$82.00
Weight: 4.34

Lb.

Winnings:

$328.00