Lake Wawasee / Syacuse
April 20th, 2019
7:30 - 2:30

Pattern:​

Channels


​



​How it Happened:

​
The team did some scouting in the days leading up to the East opener. They found some fish in channels and that's what they targeted on tournament day. It paid off well for the two. Their efforts landed them on the top of the podium and they laid claim to the Big
Bass prize money as well.
Eastern Division Tournament #1

Breaking from tradition The R & B Bass Circuit Eastern Division launched 36 Boats for our opening tournament on Wawasee this year.

Huge Congratulations goes out to ​​Larry Stanley and Dave Terry for taking top honors not only in total weight but Big Bass as well.

Our thanks goes out to Track & Channel Bait & Tackle for allowing us to park around the their building.
1st Place: Larry Stanley and Dave Terry
2nd Big Bass: Scott Sizemore and Ryan Kline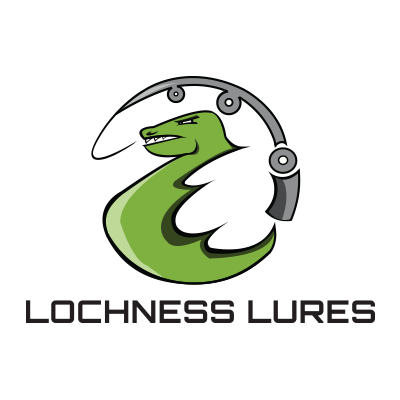 Lochness Lures Big Bass: Larry Stanley and Dave Terry
3rd Place: Rick Sawer and Shawn Flegal (Subbing for Denny Cook)
2nd Place: Kevin Fletcher and Greg Mangus
Weight: 14.55

Lb.

Winnings:

$272.00
Weight: 17.32

Lb.

Winnings:

$428.00
Weight: 17.36

Lb.

Big Fish: 5.36 Lb.


4th Place: Mike Raber and LaVon Raber
Weight: 11.75

Lb.

Winnings:

$194.00
Pattern:​

Inside weed edges


​



​How it Happened:
​

They started in the channels and had a couple of keepers then moved to main lake areas. Rick said they kept bouncing between 2 or 3 spots. He pointed out they would catch one or two and move. They were able to cull out the smaller fish from the channels landing them in the 3rd place money.
5th Place: Kevin Rathke and Don Amari
Pattern:​

Dirty Channels


​



​

Baits:

Reaction type: traps & chatter baits


Mike said they were happy with a boat draw of #5 and looking forward to getting a spot they knew had fish. As they ran across the calmness of a wind driven Wawasee (insert sarcasm) the boat went completely dead on them after catching a wave hard. He said the rest of the field passed as they tried to figure out their dilemma, the hopeful start
Weight: 11.25

Lb.

Winnings:

$136.00
Pattern:​

Holes in channels


​



​How it Happened:

​
The pair noticed empty beds and knew the fish had to be somewhere. They moved to deeper spots and found what they were looking for. Their efforts were rewarded and they culled at least 2 limits of fish. It was pointed out that Don lost a good one. We feel your pain! Even with lost bruiser, their efforts landed them in the 5th place money.
6th Place: Jeff Collins and George White
Weight: 10.50

Lb.

Winnings:

$117.00
7th Place: Matt Kiefer and Tom Stark
Weight: 9.95

Lb.

Winnings:

$97.00
Pattern:​

Channels


​



​How it Happened:

​
The two scouted channels prior to tournament day, they pulled into their first spot and as luck would have it the first fish of the day way a good one. Not a bad day for the pair.
Weight: 0.00

Lb.

Winnings:

$288.00
Web page last updated on 20April2019 JG




Weight: 5.21

Lb.

Winnings:

$70.00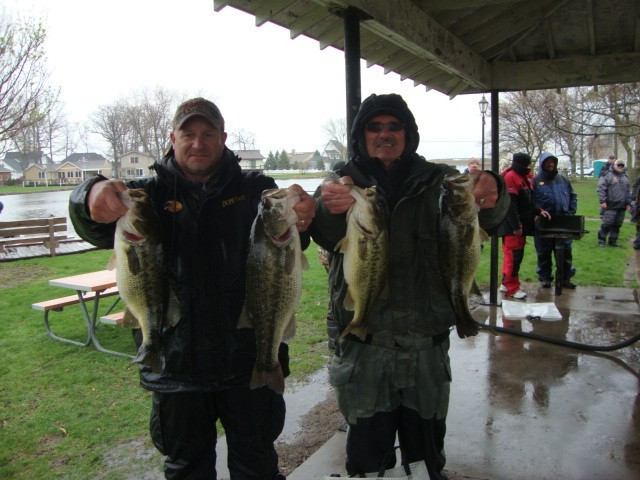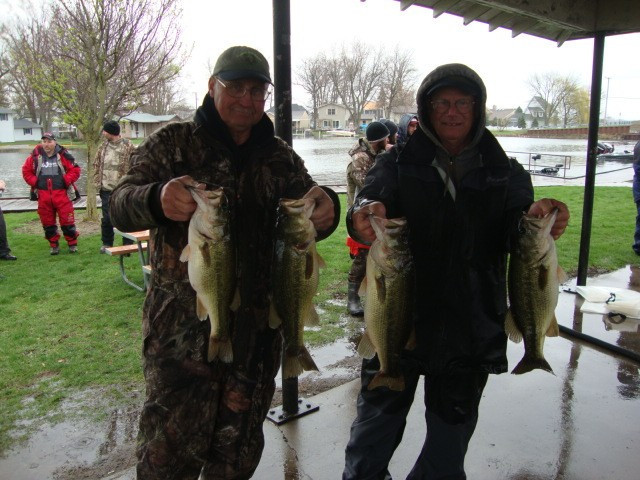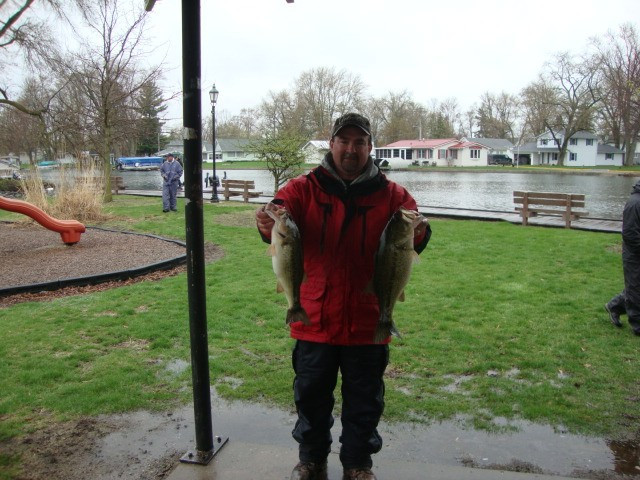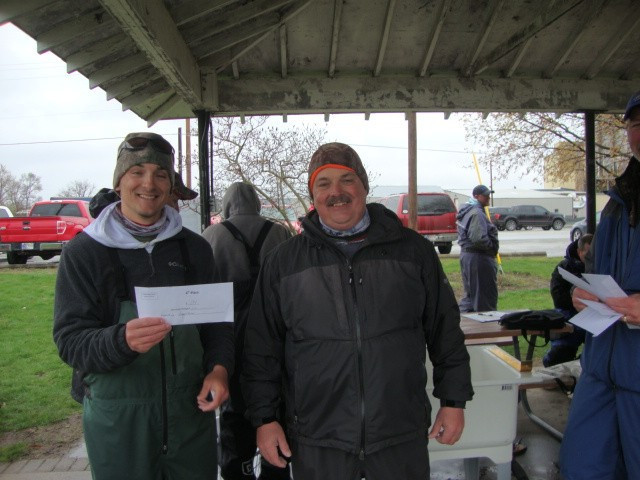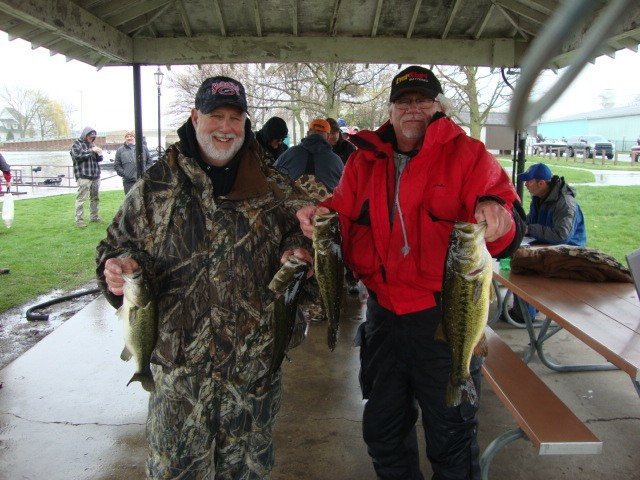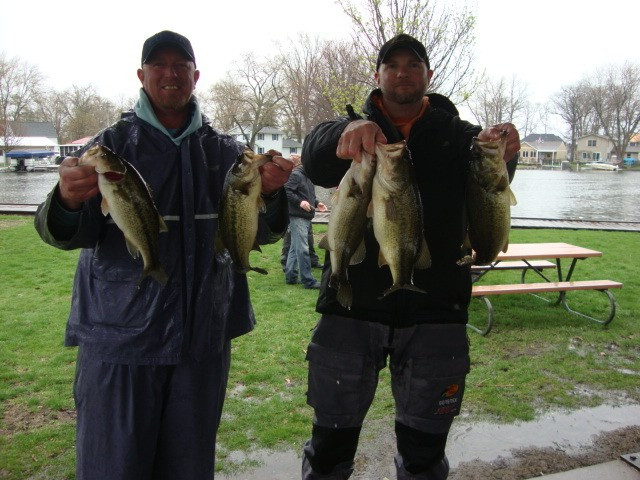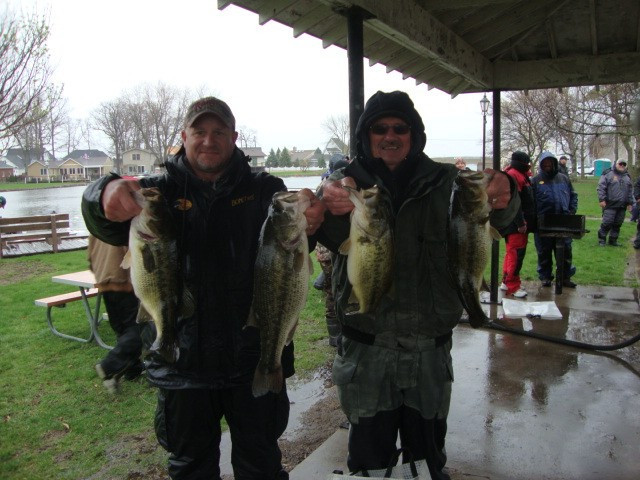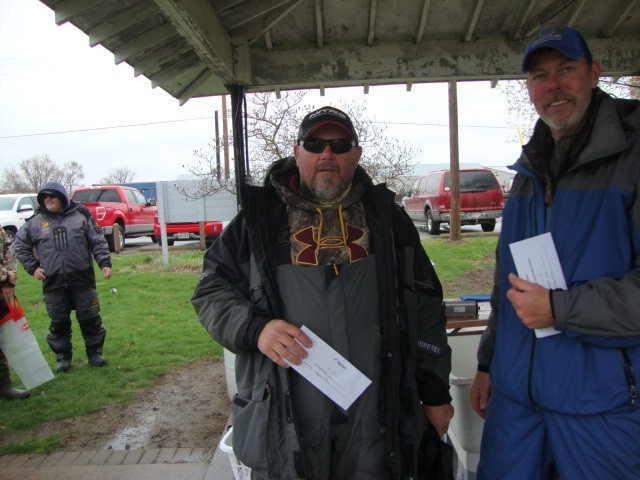 Pattern:​

Channels


​



​How it Happened:

Scott said it was the first fish of the day. Unfortunately for the team he said, it went downhill from there. The efforts still placed them on the 2nd big bass prize money.
position seemed to be a fleeting memory. Fortunately for the duo, the fix was simple and plugging the main harness back together had them on their way. To their surprise: no one was on their spot when they arrived. They started in their channel and caught 20+ keepers then decided to move to a staging area where they were able to upgrade their limit. Their ability to remain clam and collected in the face of adversity netted them the 4th place money.