Lake Wawasee
Open Tournament

March 26, 2016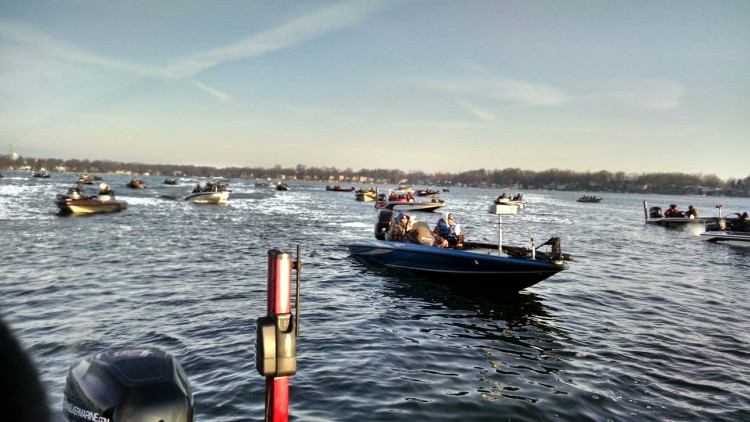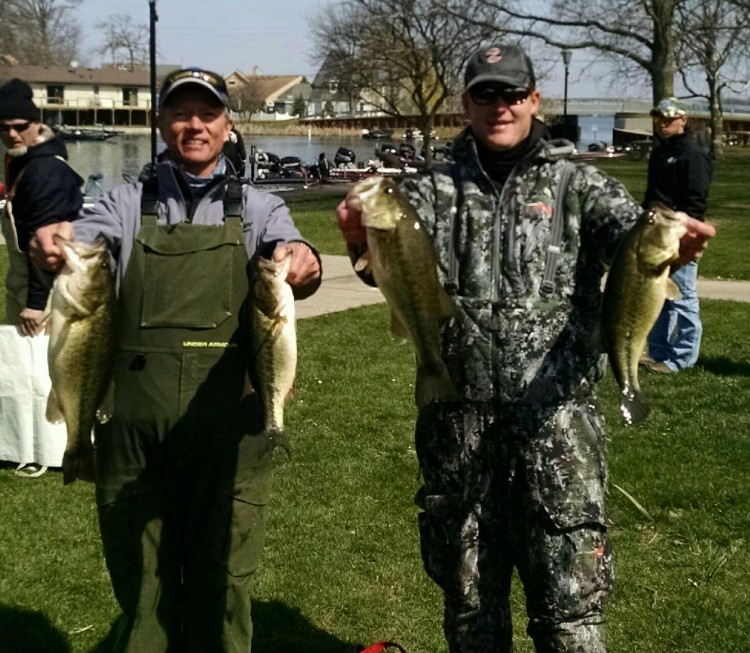 1st Place:

Despite 57 participating teams, only 4 limits were brought to the scales. Leading the way was

Randy Ramsey

and

Trevor Jancasz

with a 15.15 pound limit to win

$685

.

The winners landed 9 keepers between 12-25 feet of water with a trio of baits: Erie Darters matched up with 1/4 ounce leadheads, 3/8 Denny Brauer Strike King jigs, and 3" Strike King Shadalicious swimbaits.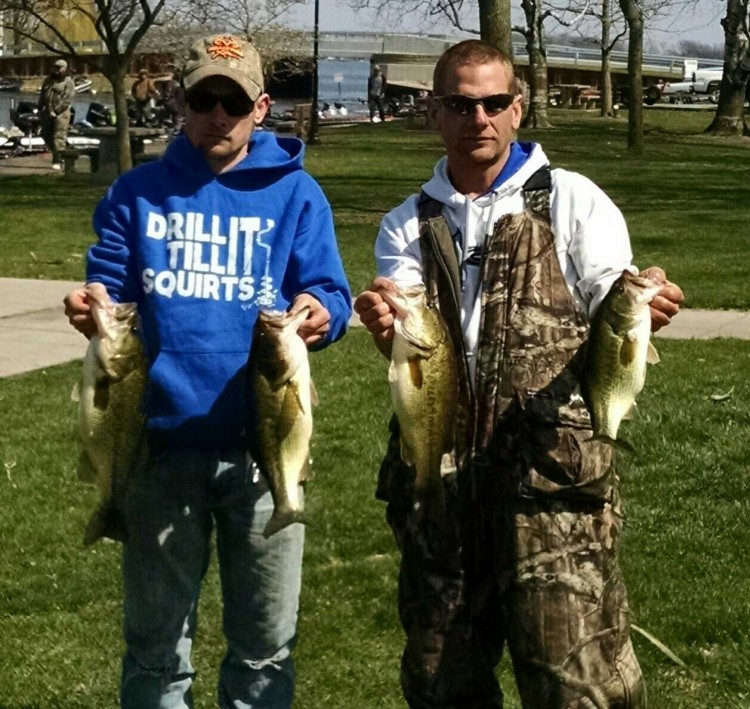 2nd Place:

Tracy Coates

and

Michael Hamilton

fell just shy of victory with a 15.03 pound limit of largemouth. Still they pocketed

$430

for their efforts.

They fooled their fish with the combination of Silver Buddy blade baits and Rapala perch colored jerkbaits.

3rd Place:
Brian Whitaker

and

Brandon Elliott

(not pictured) caught 7 keepers on their way to a 9.91 sack to snatch up

$320

. Despite securing an early limit by twitching jerkbaits around weeds on a flat between 9-10 feet, they were not able to upgrade with a kicker.
Big Bass Award:

Wawasee legend

Chip Harrison

and

Joe Settler

landed a 4.61 pound largemouth to win

$455

.

Click HERE to view results.