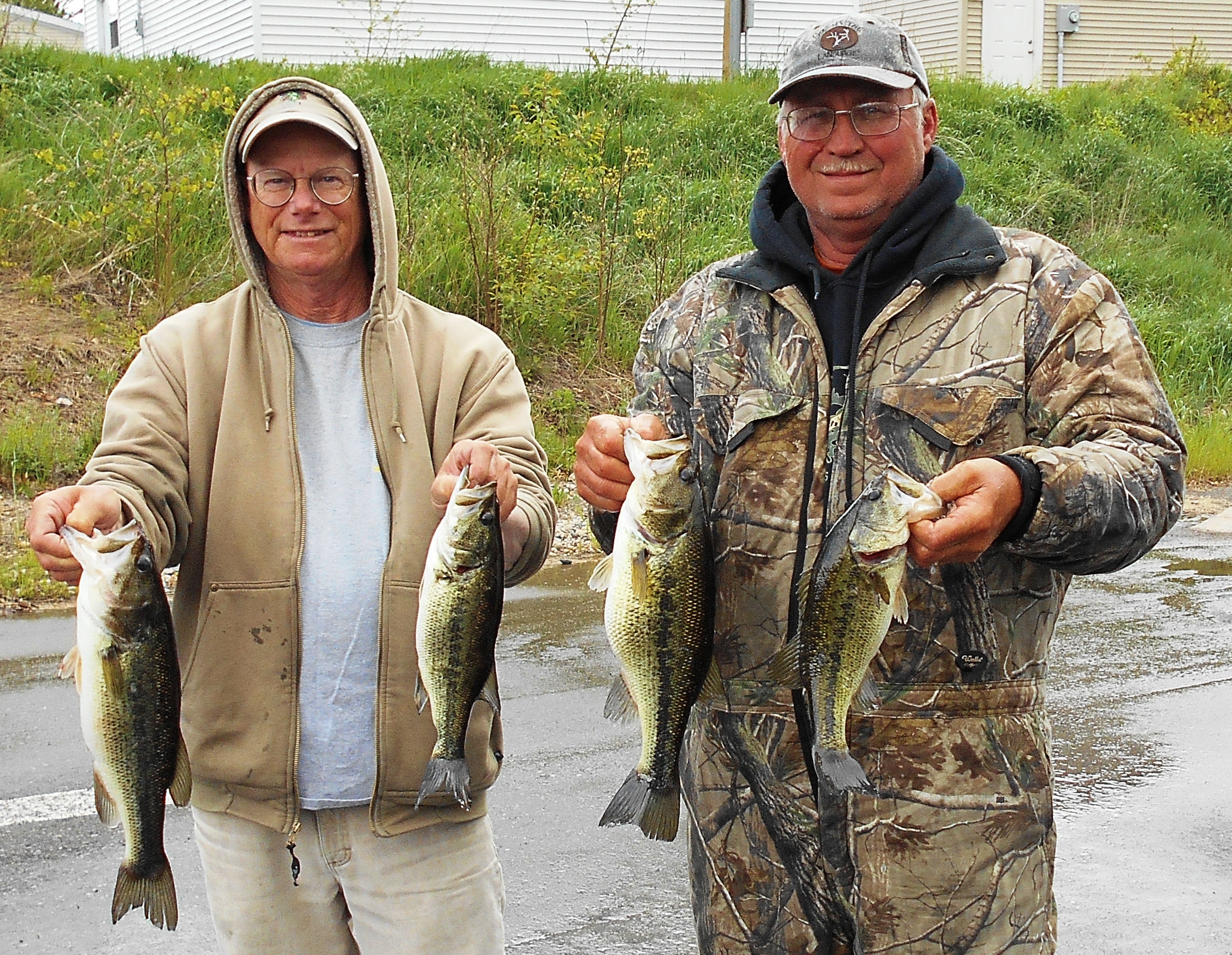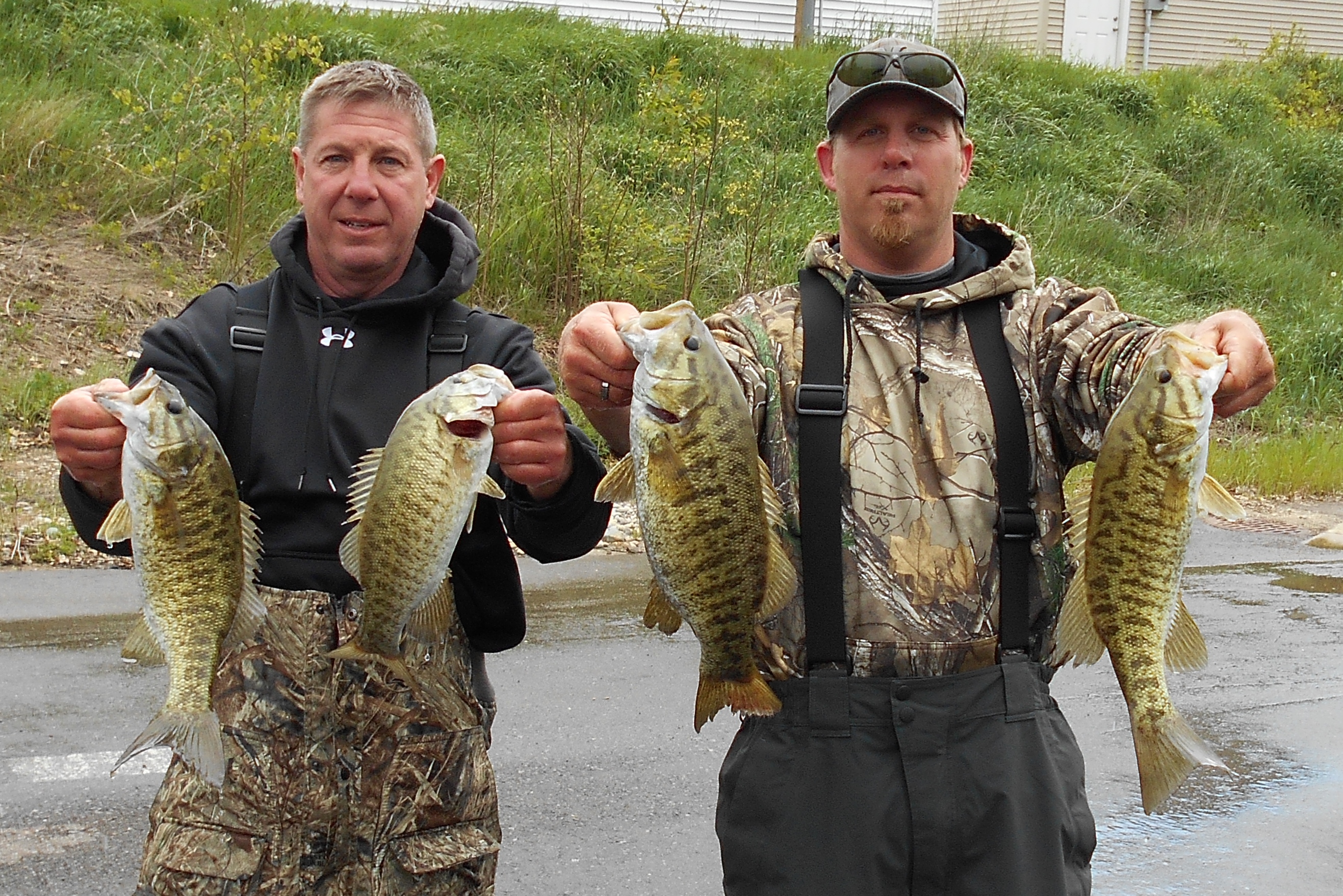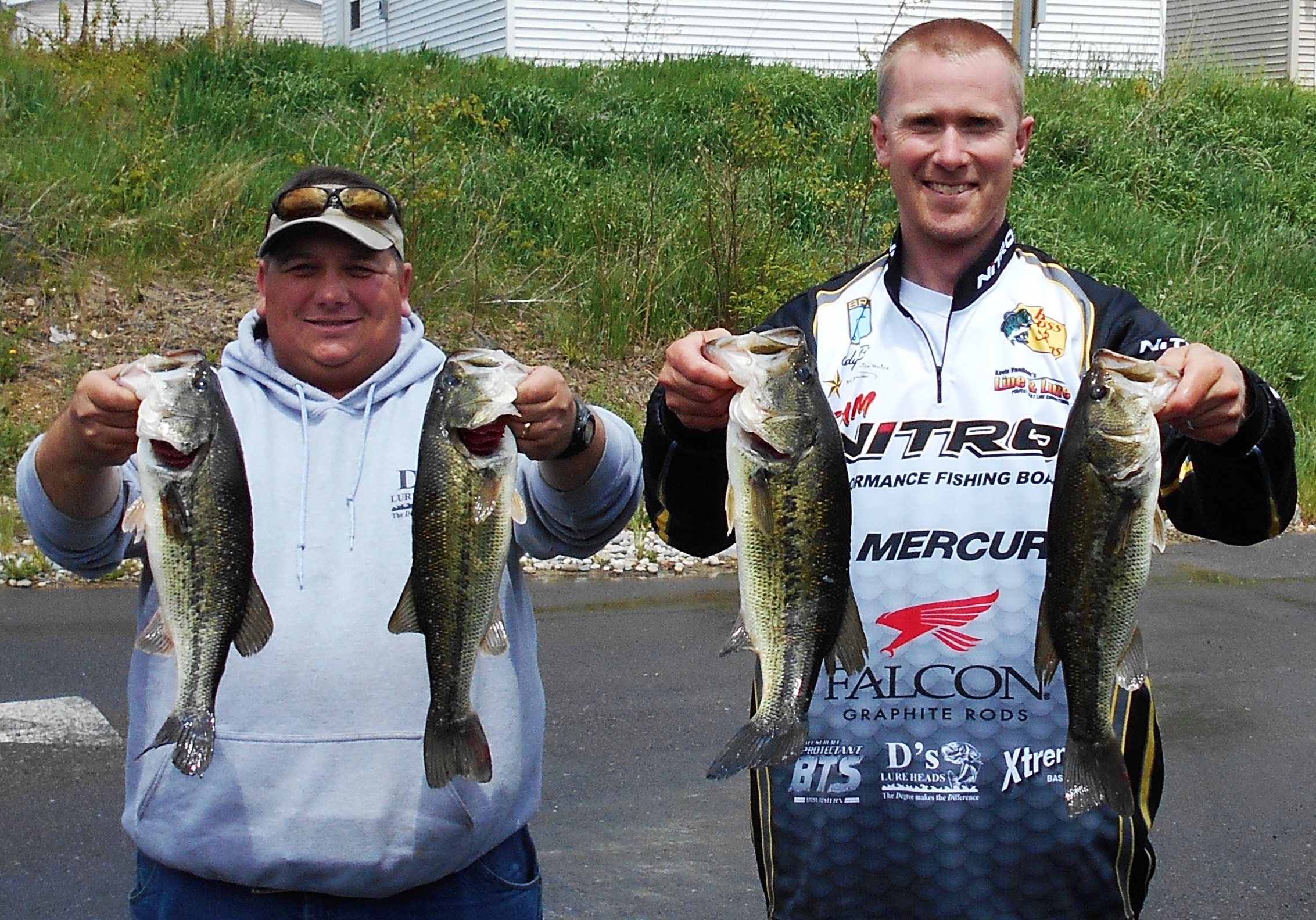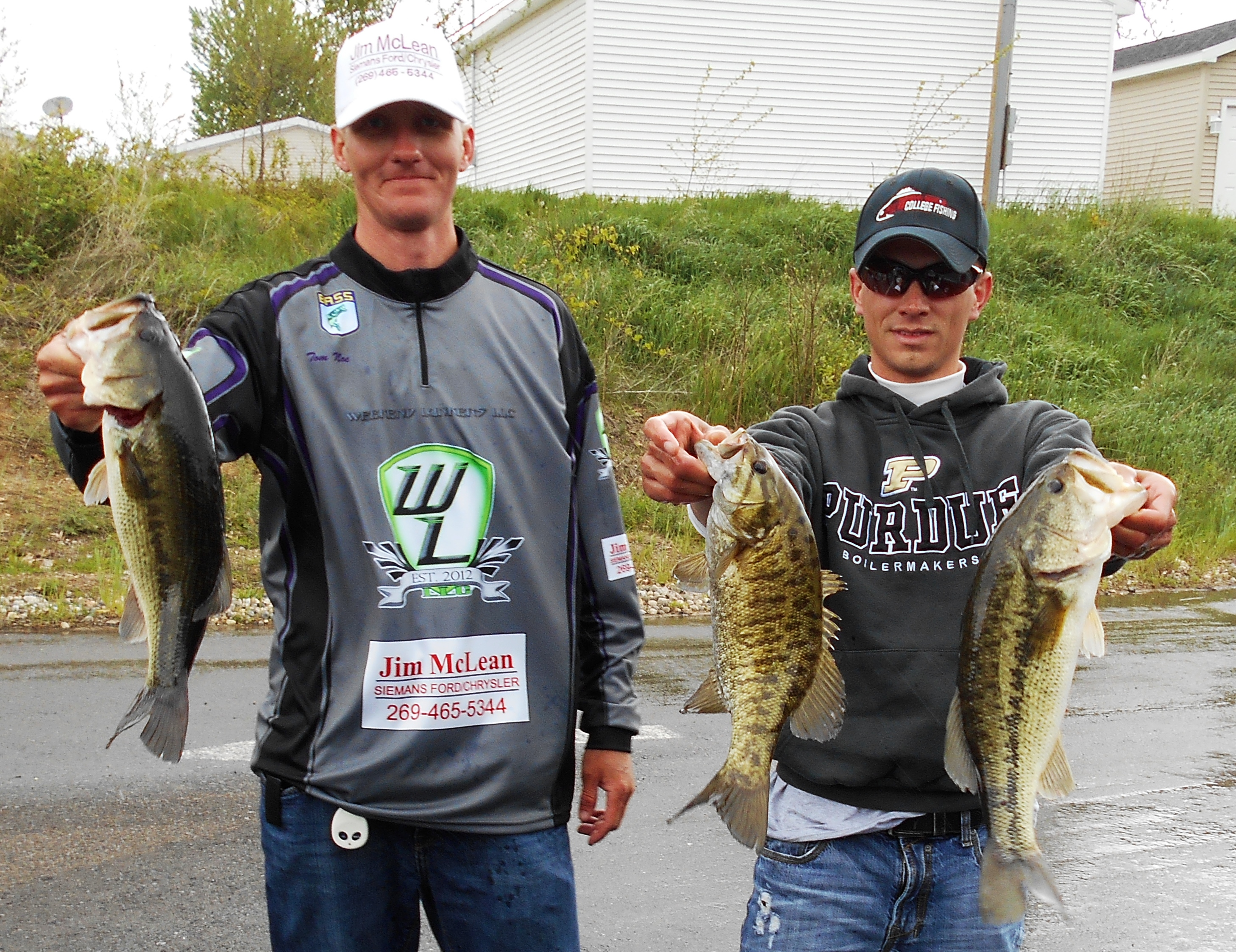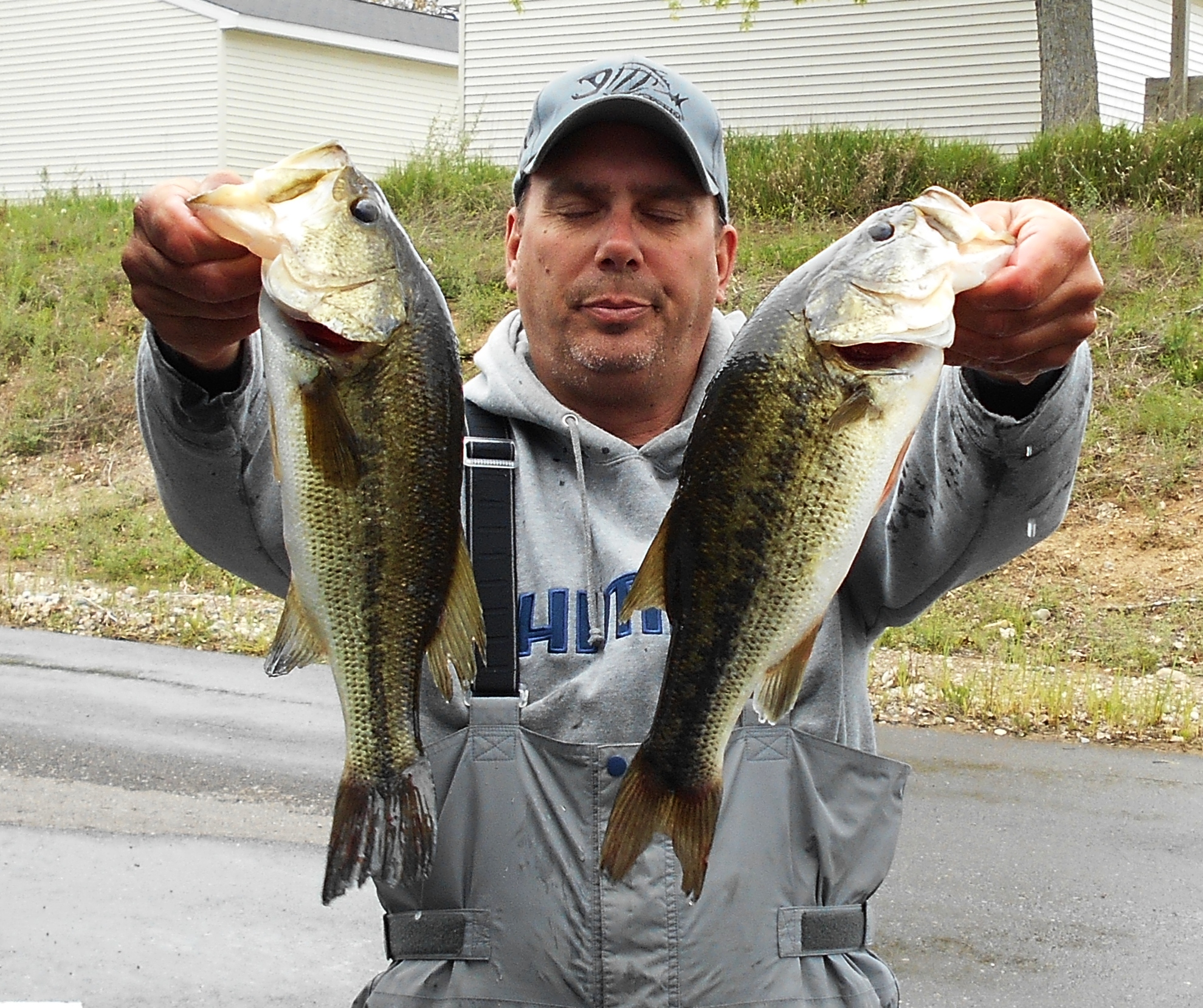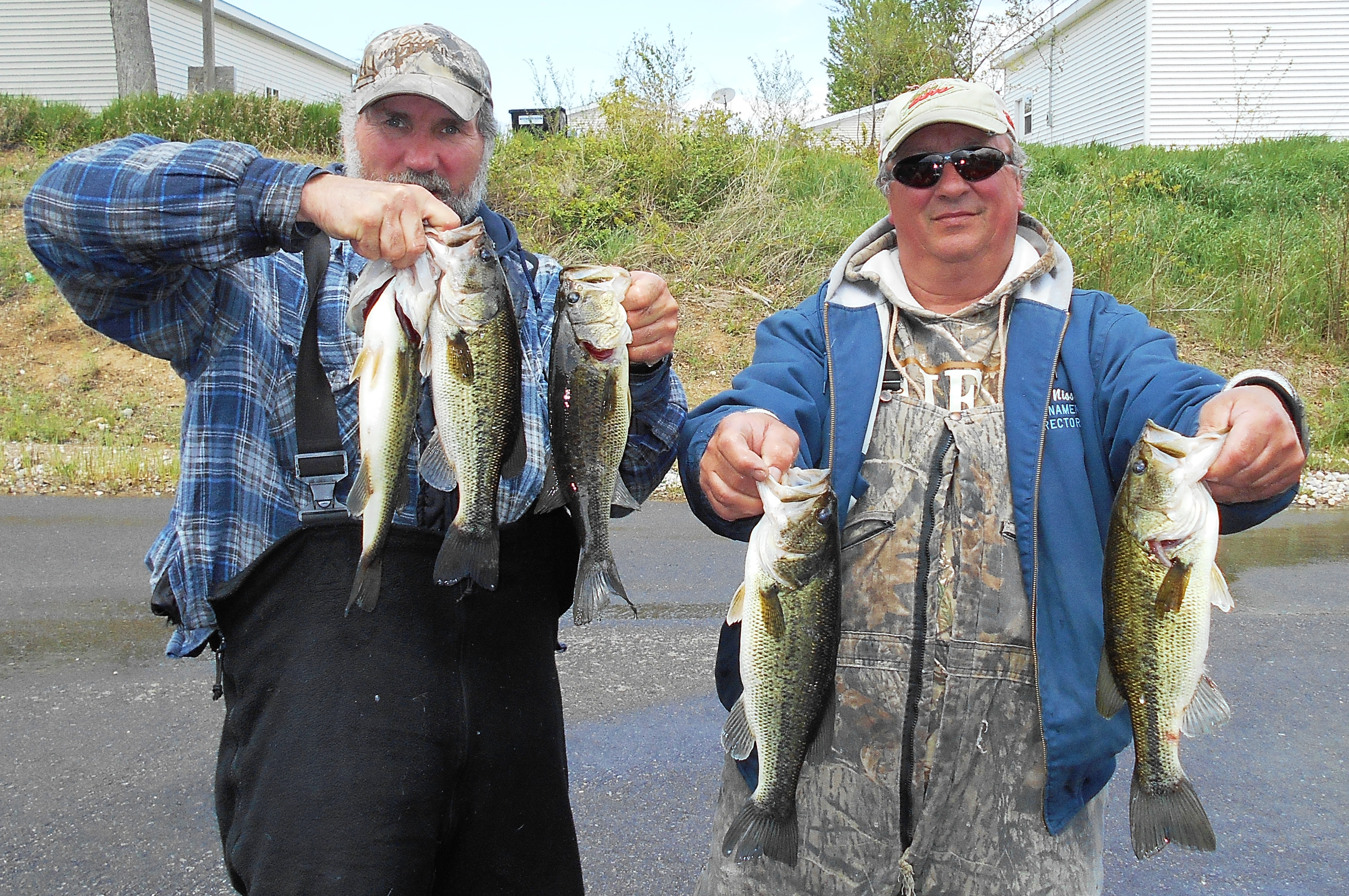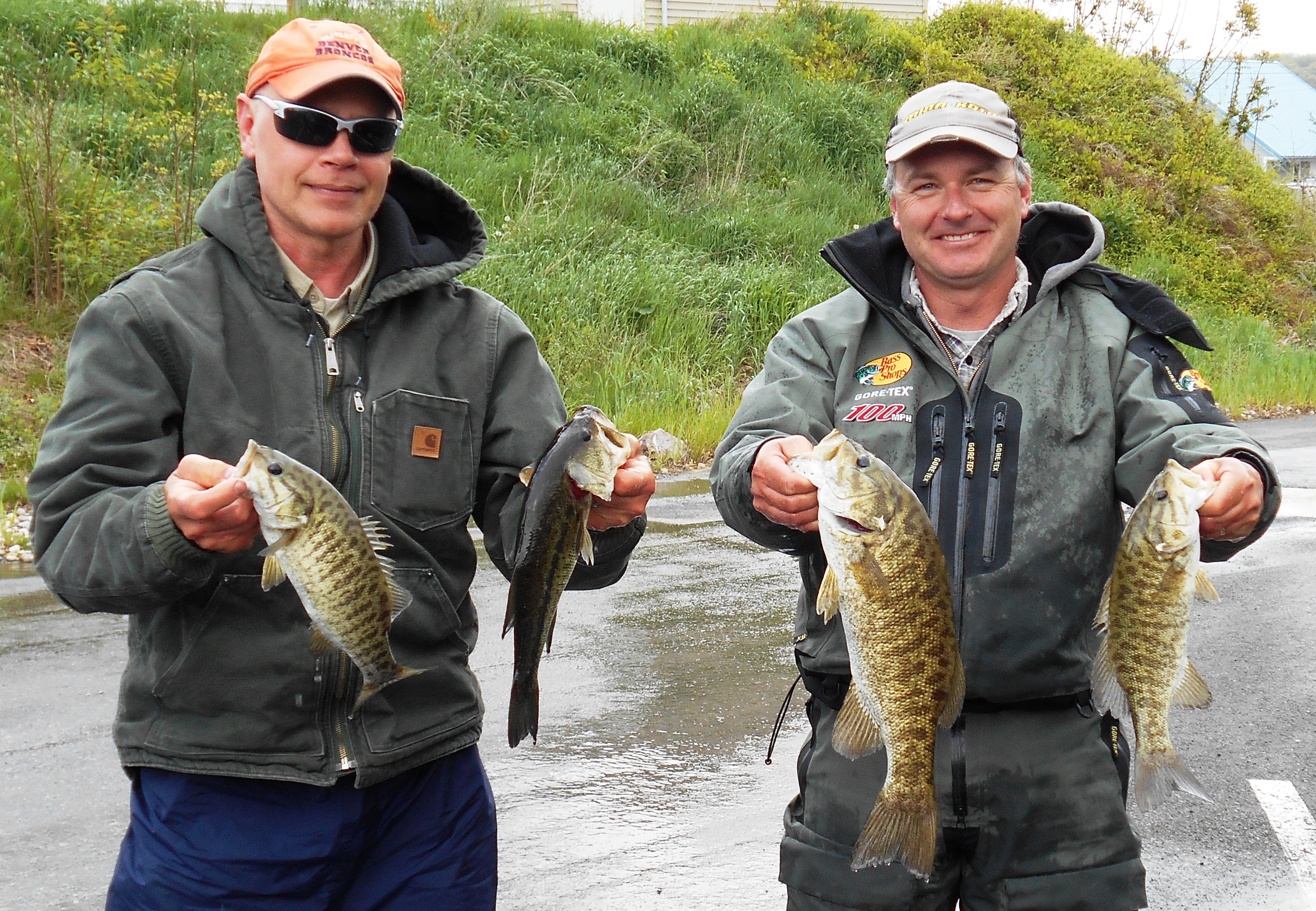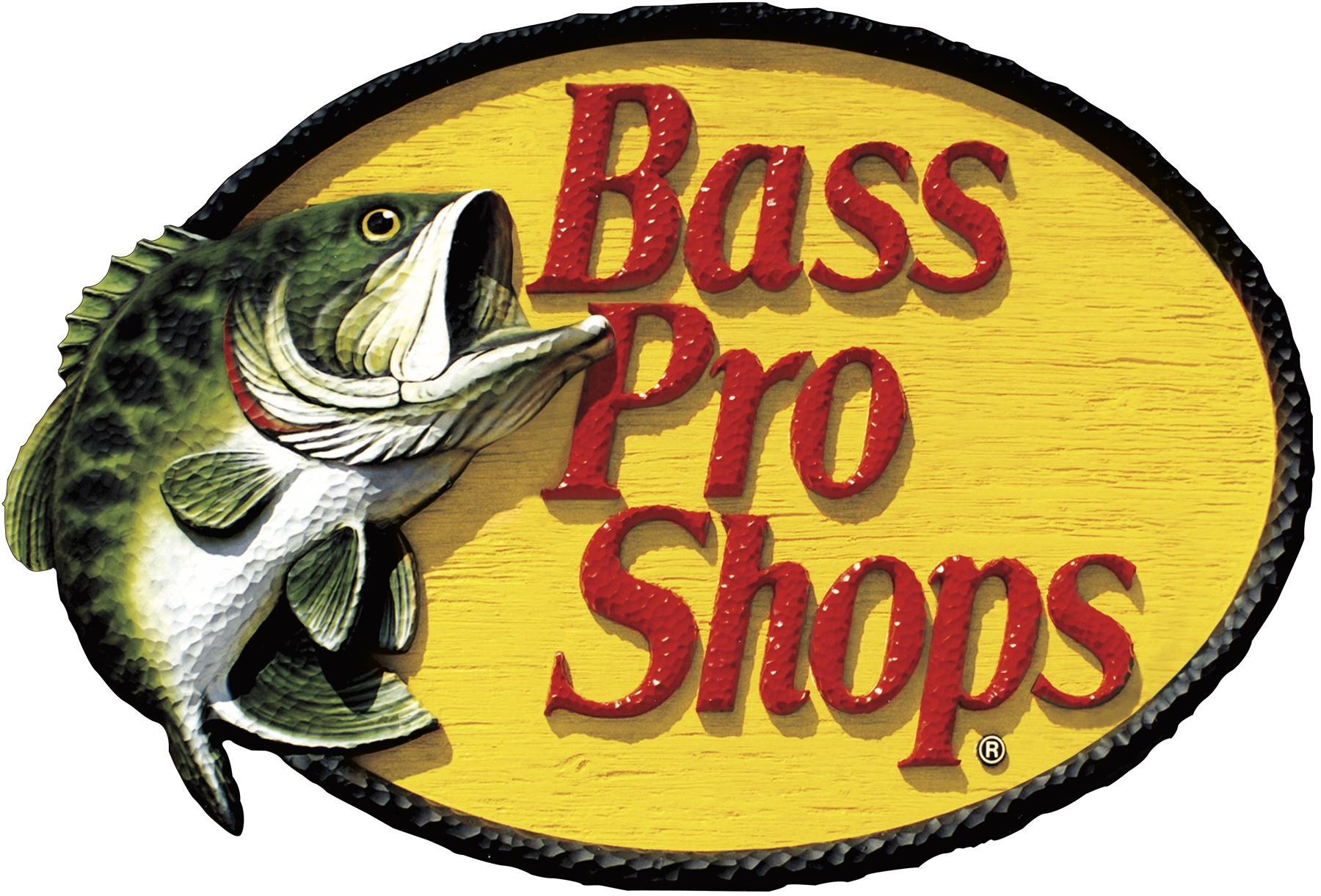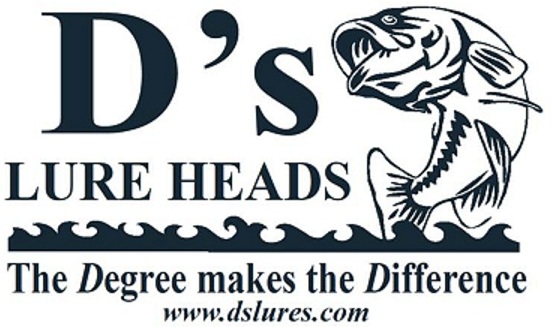 Tournament directors assumed the fishing could not get worse than the Wawasee event where only 9 of the 66 teams weighed limits, but Lake James did not want to be outdone. Of the 55 teams at Lake James, only 6 weighed limits. The cold front that brought temperatures nearly 20 degrees lower than the seasonal average eliminated many of the bedding fish found in practice and the main lake bite never materialized. Regardless, the event was dominated by spawning fish: the entire top 5 caught their fish off beds. What the tough fishing has done, though, is make the Standings tight. No team is out of reach for a top 10 finish, and the top spot, which comes with

$400

and plaques, is anyone's ballgame.
1st Place:

After a sixth place finish at Lake Wawasee and victory at James,

Darwin "Bear" Griva

and

Mike Klavinski

stand on top of the Standings. For two events they have relied on spawning fish and are proving themselves as experts. At Wawasee, they brought largemouth to the scales; at James, it was all smallmouth. Their 14.47 pound limit of smallies earned them $

816

.

Amazingly, they had their best five fish after just one hour and did it without their outboard motor! "Our motor had a malfunction, so we had to use our trolling motor to get to our fish," recalls Griva. The team had marked several quality

smallmouth on beds in practice and had to use their trolling motor to get to them.

Once positioning the boat, they tossed crawfish colored tube baits with ⅛ ounce jigheads to agitate them into biting. "A lot of our fish were about 200 yards apart, so after we caught one, we would just troll to the next," admits Griva. "Our best five fish were the first five we caught and we had them all within the first hour."

Their biggest, a 3.69 pound smallmouth, gave them fits. Griva recalls, "Mike hooked him once, but he came off halfway back to the boat. But 10 minutes later he hooked him again and landed him." An hour into the event they got their outboard motor working, but their fishing did not improve. "We only caught one more keeper for the rest of the day, and it did not help our weight."

2nd Place:

"We did nothing special," says

Ken Plencner

; however, 53 other teams may disagree. After all, they managed 10.59 pounds of smallmouth bass on a day when only 6 limits even came to the scales. Plencner and

Neil Vanderbeizen

are known for their success on Lake James and their familiarity came through in a big way.

"The weather was lousy all week for prefishing!" laughed Plencner as he recalled preparing for the event. "We looked for smallmouth on the beds because that's what we do here. We

leave the largemouth alone and gamble on the smallies here, but the weather was either rainy or windy every day. On Friday we finally found a few, but not with any size. We never saw a three pound fish all week," he admitted. "With our weight, we never imagined finishing so high."

They caught eight keeper fish throughout the day, but their biggest (2.95 pound smallie) came with just 20 minutes left. All of the fish were spawning between 2-3 feet of water. Their execution won them

$525

.
3rd Place:

Armed with just four largemouth,

Andy Buss

and

Mark Fennell

brought 10.21 pounds to the scale and earned

$379

. All four fish were caught off beds in a single channel with drop shot rigs and D's Lures tubes.

By 9:30 the team had their four fish and were confident that more would come up to spawn as the day warmed, but they were wrong. "It is disappointing too, because we had another area with bedding fish, but it was nearly 30 minutes away," admits Buss. "We decided to stay where we were because the

quality was good and we did not want to waste time running to another location." It was a decision they would regret as they never came across another keeper sized bass on a bed. "By the time we realized it was not going to materialize, it was too late."

The decision to focus on bedding fish was predetermined. "Prefishing was tough, [only shorts on the main lake] so when we found a couple spawners, and knew it was our only option," reveals Fennell. "We caught every fish we set up on, but the clock ran out on us," he acknowledged. "At 12:55 we found a fifth keeper on a bed, but as directors, we have to get off the water at least 30 minutes early." Buss claims, "If we had 20 minutes to work that fish, it would have joined us at the weigh in."
4th Place:

John Gipson, Jr.

and

Tom Noe

are the only team to boast a Top 5 in the first two events. Their 10.06 pounds won them

$262

, but they also weighed the second heaviest fish of the event, which won them another

$110

, making their total winnings

$372

. It seems to be a pattern as they also weighed the biggest bass at Wawasee.

They too had just four fish and like other teams in the Top 5, they targeted bedding fish on both the main lake and in channels. Three of their keepers bit an ⅛ ounce black jig tipped with a white crawdad trailer. This color combination was put together to help them see the bait on the bed. The big fish was tricked on a drop shot rig.

5th Place:

The 2013 Classic Champions,

Ron Fabiszak

(left) and

Ron Nelson

, are back at it again. In less than two seasons, they have now bagged five Top 5 finishes. Here their limit of largemouth and smallmouth taken from both the main lake and channels weighed 9.63 pounds to win them

$233

.

Four of the five fished weighed came off of beds with either a flipping jig or centipede. Their lone other keeper was also their smallest fish, "As we were cruising through a channel I tossed a chatterbait and caught our smallest keeper," admits Nelson. "We argued rather or not it would even keep, but it ended up being an

important fish." Indeed, as it likely increased their finish by several spots. The team never culled.
6th Place:

Dan Powell

and

Dave Nissen

(left) weighed an 8.9 pound limit to win

$204

.

7th Place:

Brothers

Heath

and

Darren Wagner

(right) weighed a mixed bag of smallmouth and largemouth weighing 8.41 pounds and take home

$175

.

9th Place:

Rick Thatcher

and

Stan Bebout

brought three fish weighing 7.41 pounds for

$102

.



10th Place:

R & B veterans

Craig Chupp

and

Dave Miller

caught four keepers weighing 6.62 pounds and won

$87

.

Money Mouth Baits Big Bass: A 4.70 pound largemouth caught by

Aaron Krider

and

Bob Bruick

was worth

$440

. The fish was fooled by a Lucky Craft Pointer in 28 feet of water.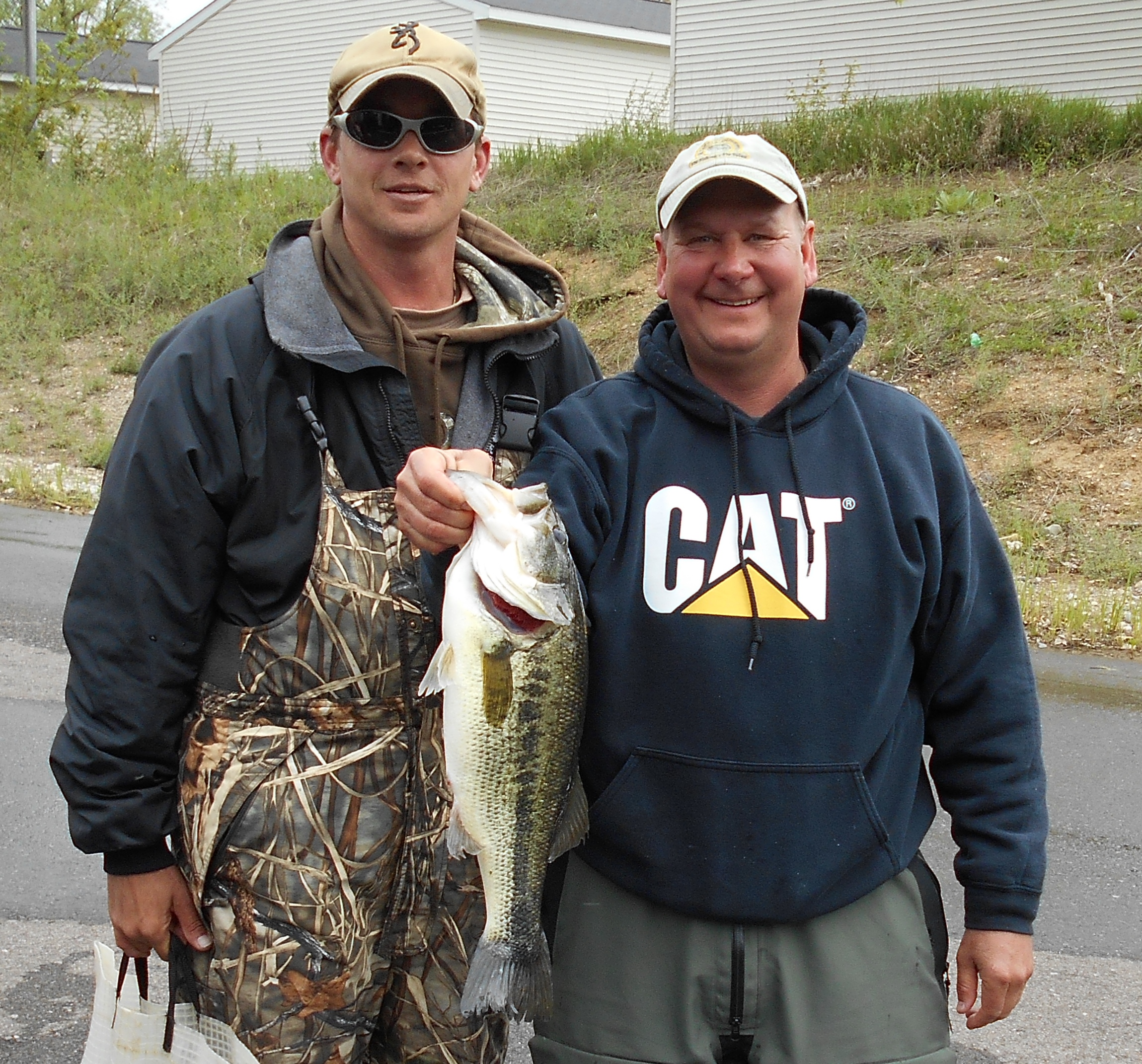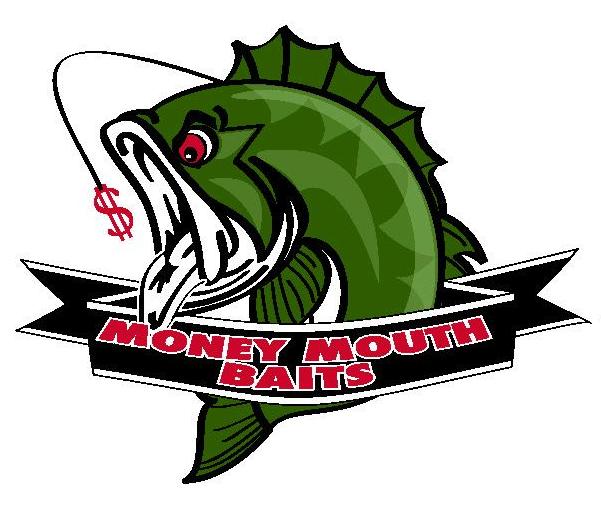 D's Lures Award: Finishing 11th place with 6.38 pounds,

Matt Gardenour

and

Josh Ware

won a tackle pack and t-shirts.

Bass Pro Shops Award:

Kevin Rathke

and

Don Amari

finished 15th place with 5.82 pounds and won an Extreme reel provided by the BPS store in Portage, Indiana.
Solar Bat Sunglasses Incentive: Finishing in 20th place with 4.23 pounds,

Don

and

Joe Dimarzio

qualified for the Solar Bat Incentive worth

$200

in cash. Make sure you are qualified!

Starboard Choice Marine Challenge: With just 3.59 pounds and a 22nd place finish, Mitch Bair and Scott Sizemore are eligible for a prize worth

$90

.

Click on results for PDF file.
Click on image to enlarge.