Hamilton Lake
April 15, 2017
7:30 - 2:45
1st Place: Bear Griva and Mike Klavinski

Returning to the top of the R and B East points board are Bear Griva and Mike Klavinski. Mike had to miss the season opener last year when Bear, with the help of sub Jeromy Antrup, brought to the scales 17.37 pounds of fish. This year the team continued right were they left off last year by winning their third consecutive R & B Bass Circuit tournament! Their bag at Hamilton places them in the record books with the second Heaviest Tournament Weights and securing all three spots of this category for the eastern division.
2nd Place: Tyler Baker and Joel Bone
​It took no time for newcomers to make an impact in the R & B. Baker and Bone are one of three in the Top 5.

​​Weight: 15.78



Pattern:

Crankbaits on the windiest shorelines of the lake between 5-6 feet of water. The best areas were where the breakline came close to shore.



Baits:

6-8' diving crankbaits
​

Click HERE for a .pdf of the Hamilton Results​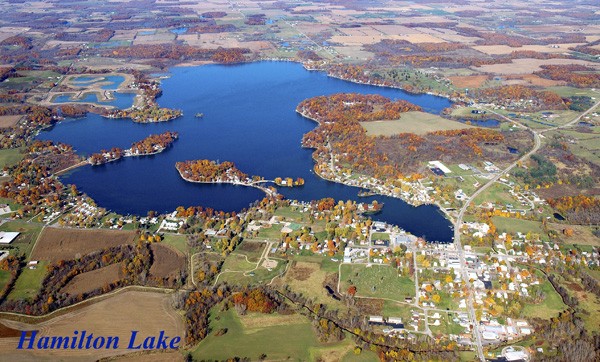 4th Place: Mark Farver and Steve Kline

​After winning both Open Tournaments this spring, this team stays hot. They have amassed 17 Top 5 Finishes - more than any other team in R & B History, and also rank 4th on the All Time Money Winners list.



Weight:

14.37



Pattern:

Fish were caught along breaklines and also on flats; however, 8' of water was the magic depth in both.



Baits:

¼ ounce black/blue jigs and swimbaits.

​​

8th Place: Rick Sawer and Denny Cook
Rich and Denny return to the leader board at Hamilton from last year. This year the two brought 10.87 Lbs. in five fish with a big bass of 3.17 Lb. The team ended up taking home $85.00.
2nd Big Bass : Heath Wagner and Andrew Quillen

Heath and Andrew brought the second larges bass to the scales at 5.03 Lb. For their efforts the team ended up taking home $82
Eastern Division Opener

The R & B Bass Circuit returned to Hamilton Lake for its 2017 opener. For the second year in a row, the East division drew Forty-one teams and again this year R and B Records were broken.
​Last year it took 17.37 Lbs. to win, this year that number was raised to 19.39 Lbs. ​Adding to the number of "Heavest All Time R and B Weights" that the east already held.
A new All Time Big Bass record was set for the R and B with a 6.75 lb fish.​​
With the winning weight higher then last years and a new record Big Bass one might think fishing must have been easy. The fact of the matter is it was exactly the opposite. It was an extremely tough day for many anglers. Overall we weighed in 45% less fish this year then last year.​ leaving many of us beat-up and discouraged. A big congratulations to those 12 teams bring in a limit. Nice Job!
In addition to the Rod Bender Baits certificate, the two took home

$713.00

for their first place finish.​​​​
5th Place: Eric Estep and Jason Ritchie
Weight:

14.28

Pattern: The team targeted pre-spawn bass in water less than 4 feet deep on flats. They kept the trolling motor on high and covered "lots" of water



Baits:

Lipless crankbaits and spinnerbaits

How it Happened: During practice they concluded fish would be active in shallow water, and the morning bite confirmed this intuition as they had four keepers after

6th Place: Kevin Warner and Kelly Warner
The Warner brothers returned to the R&B Podium at Hamilton, with 12.43 Lbs for $130.00. The strategy last year was "Just Covering Water".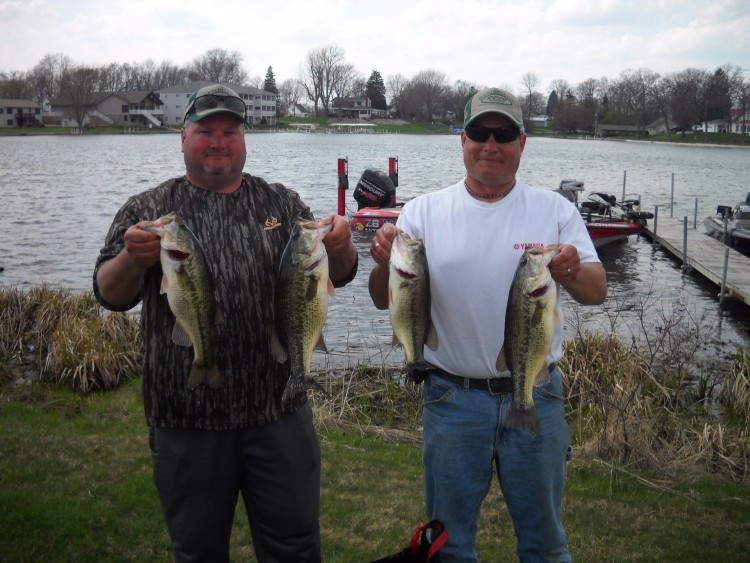 7th Place: Paul Hollabaugh and Don Bobay
Paul Hollabaugh demonstrates how he
spent the day scooping up Don's fish by retrieving $110.00 for their 7th place efforts.
​​
Another team to return to the podium from last year at Hamilton, Don and Paul brought 11.98 Lbs. to the scales.
We apologize for the lack of a picture of the two with their fish, but those of us who know Paul wouldn't want our picture taken with him either! Don we understand...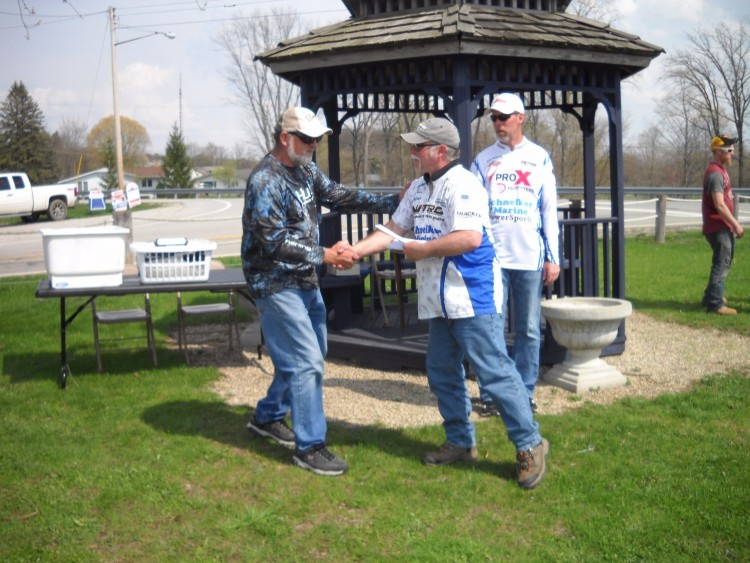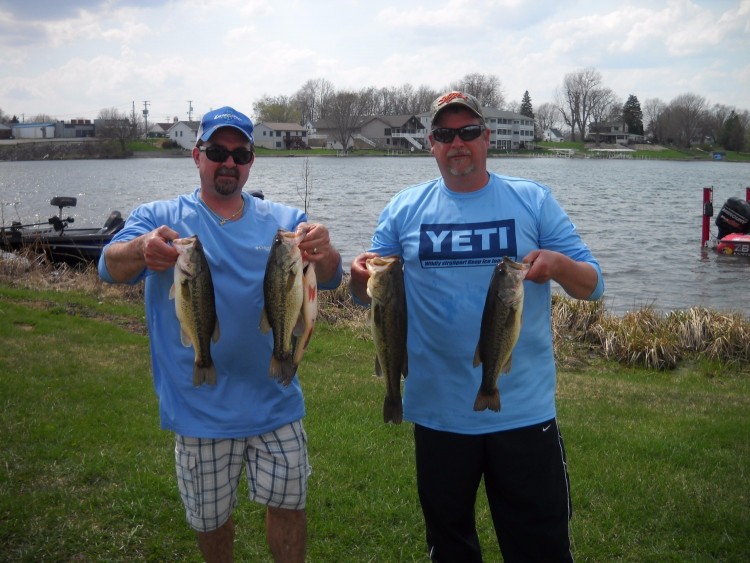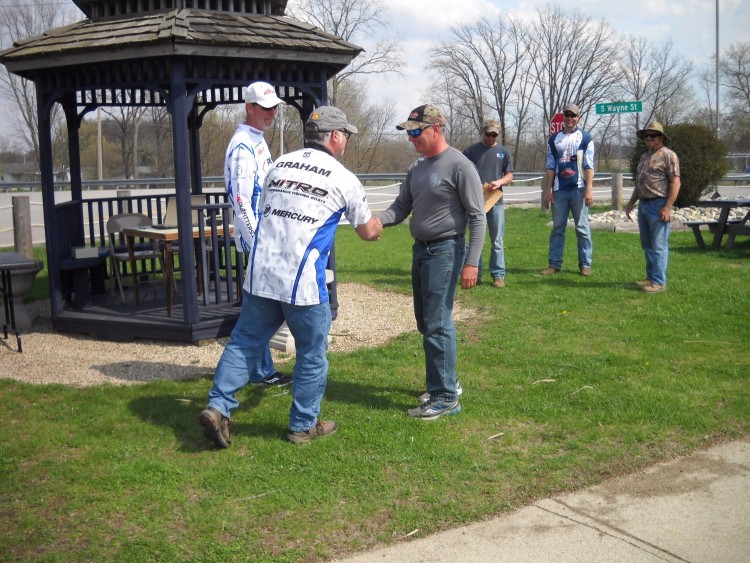 3rd Place: Troy Taylor and Ryan Deveau
​
​Weight: 15.45

Pattern: They targeted staging fish along a shoreline in 12 feet of water. The bank was approximately 80 yards.

Baits: Umbrella rigs and lipless crankbaits



How it Happened:

Two weeks prior, the duo found a special stretch of shoreline holding fish. Once the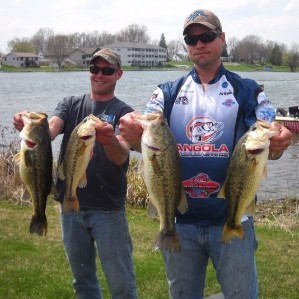 Anchoring their top place finish was the Largest Bass to be weighed in during an R&B tournament! The Largemouth Bass tipped the scales at 6.75 pounds. The previous Record, held by the team of Chip Harrison and Tom Irvin at 6.61 pounds, was set on Webster Lake and has stood since 2011. This fish gave them an additional

$328

.

​​

Winnings:

$1041
Weight:

19.39; Native Pride Tackle Big Bass - 6.75

Pattern: Prespawn bass relating to three stumps in one small area on a flat.



Baits:

Homemade spinnerbaits by Quin Hoyer and lipless crankbaits. Big Bass came from the spinnerbait. As another boat was approaching, Bear tossed the spinnerbait towards the boat to create distance and the big fish loaded up. It came from a spot "in the middle of nowhere."

How it Happened:

The Wednesday night previous to the tournament, the team won a weeknight tournament with 16 pounds on the exact same spot. They caught that limit in one hour before leaving it with the R & B tournament in mind. On Saturday morning, Klavinski caught a 5 pounder on his fourth cast with a lipless crankbait and picked up two more in 15 minutes. Shortly after, Bear landed the Native Pride Tackle Big Bass. Their limit was completed at 8:44. This spot only produced 5 bites. Throughout the day they caught another limit of fish with jigs, but they did not help their total. The victory was earned in just 44 minutes.
How it Happened:

They kept the trolling motor on high and covered a vast amount of water. It took four hours to get a limit, and only caught 3 more keepers throughout rest of day.

Winnings:

$216​​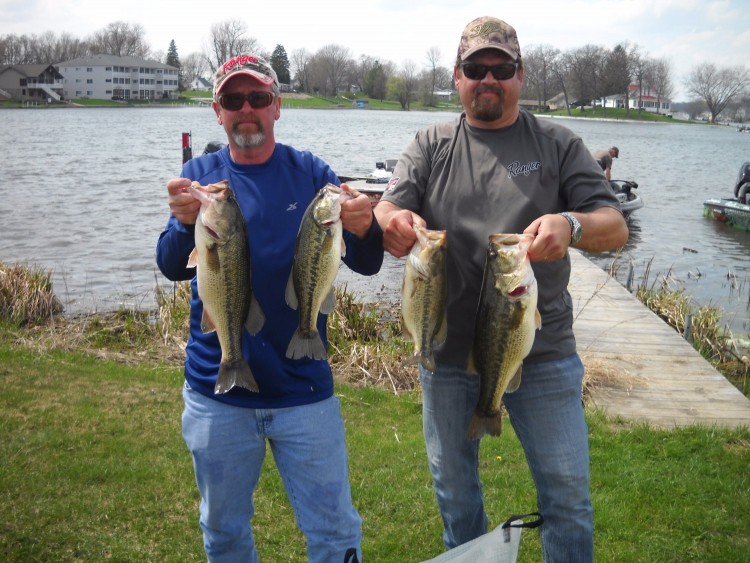 How it Happened:

At 11:00 the team had zero success in shallow, mid, and deep water. As the wind intensified and desperation sank in, they pulled out crankbaits and went to the windiest banks of the lake. Success was instantaneous. In the next 3.5 hours they boated 15 keeper bass.

Winnings:

$432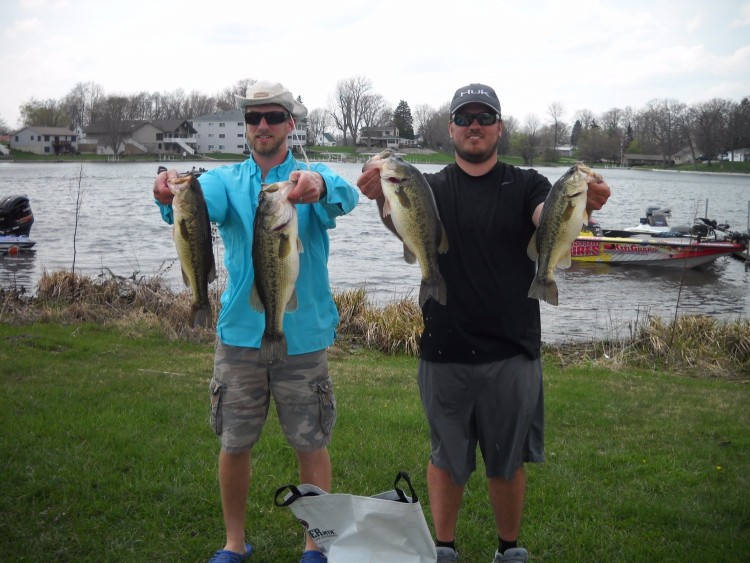 tournament began, it only took 90 minutes to catch their first limit and another hour to catch a second limit. However, that was it. They never landed another fish after the first 2 ½ hours of the tournament.

Winnings:

$324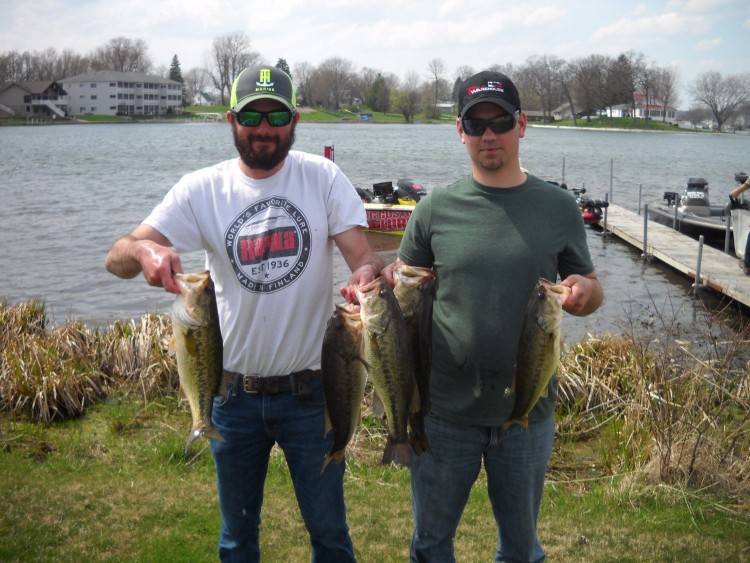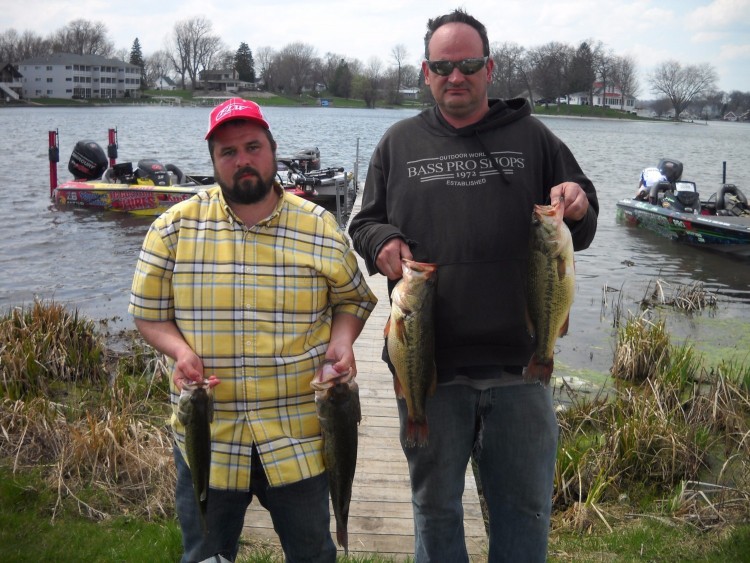 th
ree hours. They went on to land 7 total keepers by combing the waters with the aforementioned baits.

Winnings:

$150​