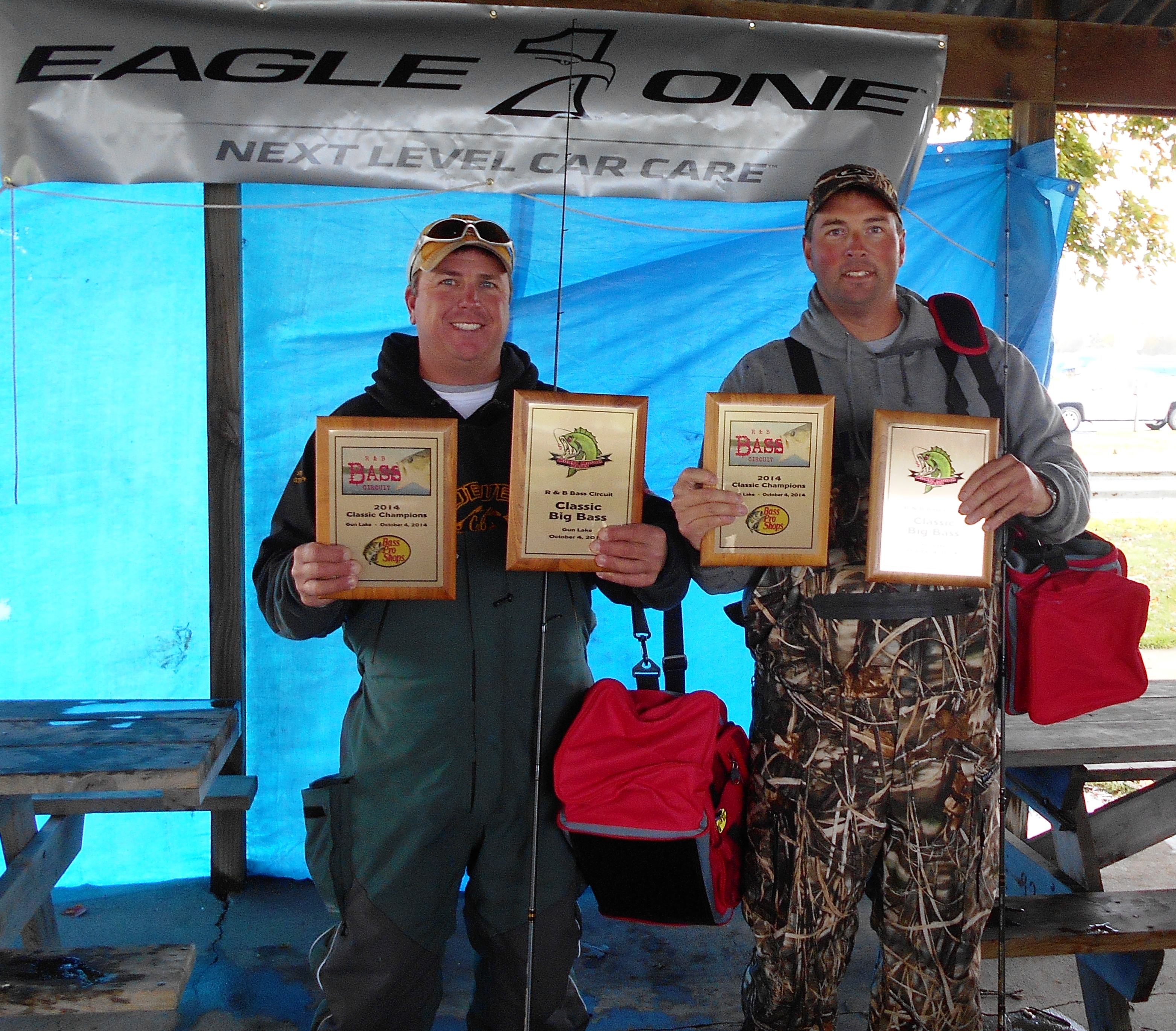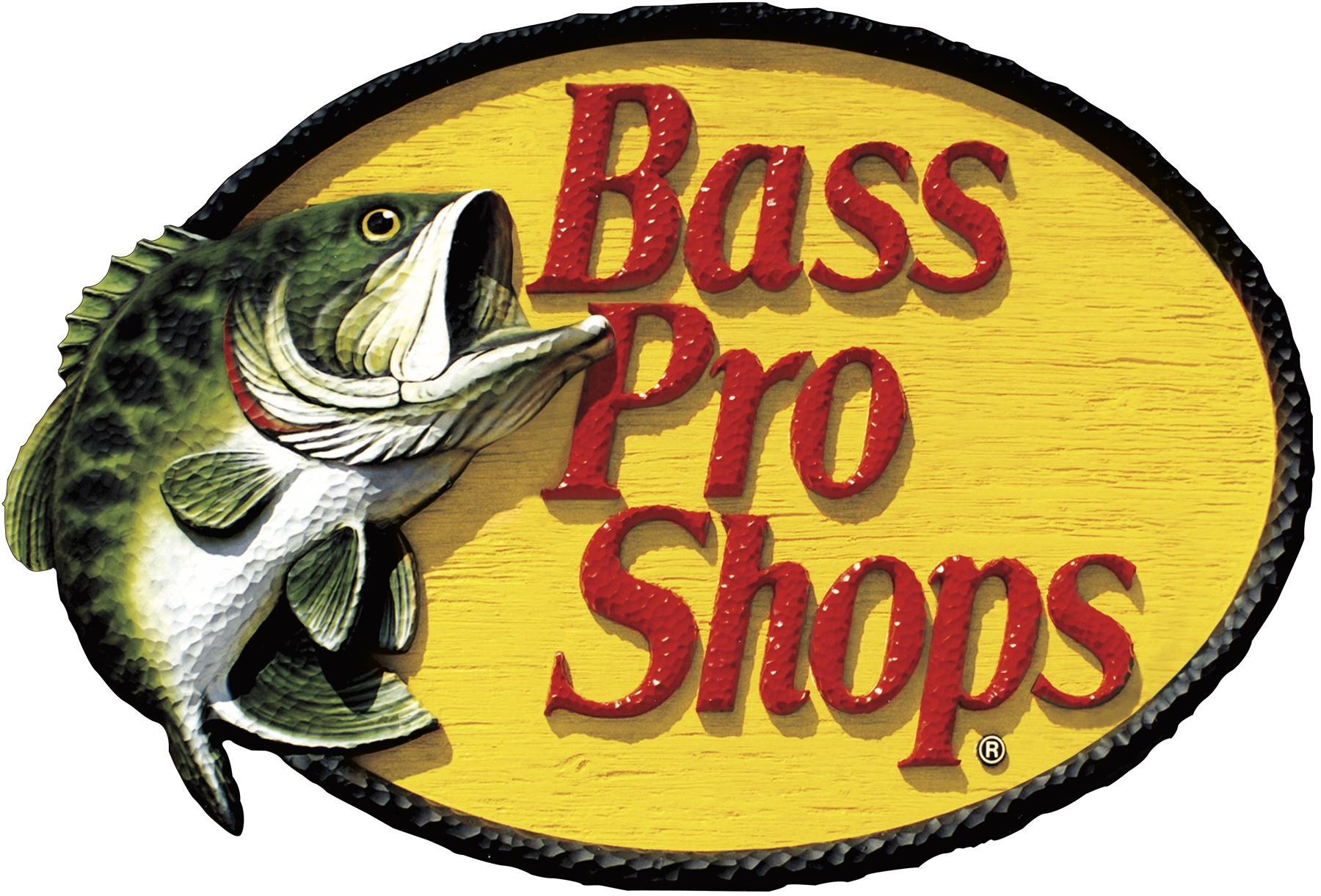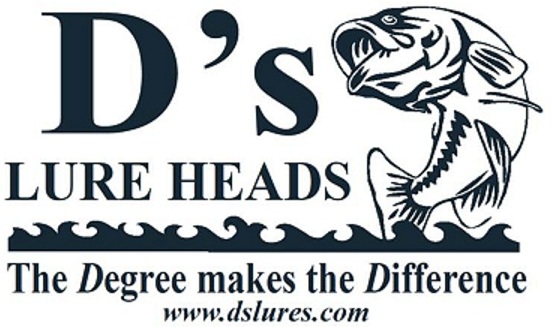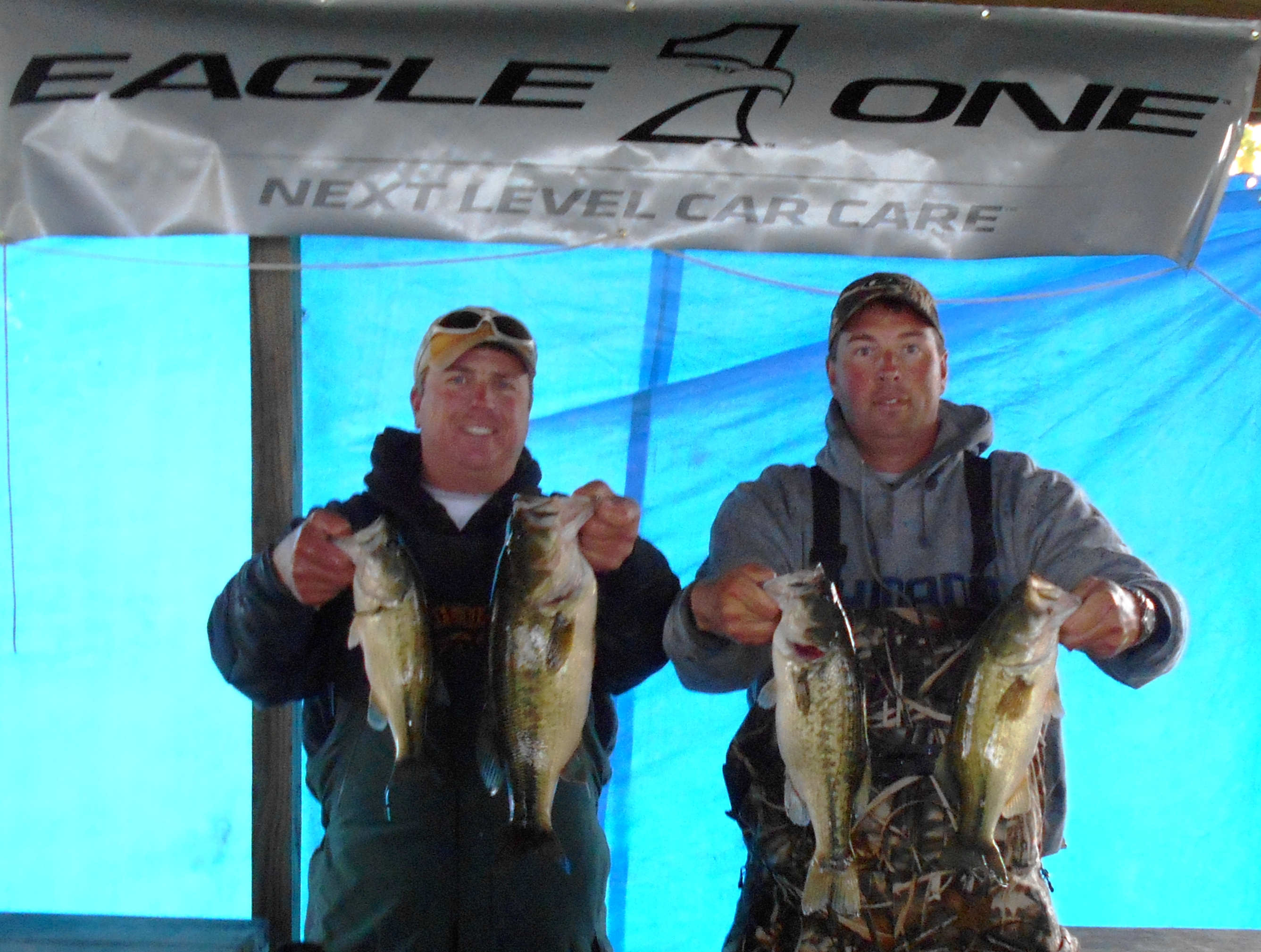 1st Place:

It is eerie really. Not just that it was done, but by the similarities it was done. In 2011

Tony Kaser

and

Jason Dittmar

won the classic and big bass held on Gun Lake. Repeating that this year with a larger field and horrendous weather was an improbable task. Yet, they did, and that's the non eerie part. Digest this: their winning weight in 2011 was 12.11 pounds. In 2014 it was 12.15 pounds. Their big bass in 2011: a 4.17 pound largemouth. In 2014, an identical 4.17 pound largemouth.

Their victory also highlights the growth of the R & B. At that time, the

$1,355

payout was the biggest in R & B history. Four years later, their victory was again the biggest payout in history with

$2,500

in cash and another

$600

in product

While Dittmar believes, "We should go to Gun Lake every year!" it was not exact deja vu. The spot that produced the winning sack in 2011 only produced a single sub-legal fish. "We tried it in practice [Friday]," admitted Kaser, "But did not catch anything, so we had to go to new water."

What they found was a decent bite in shallow water: between 2-6 feet. The fish bit tubes, Erie Darters, and crankbaits, but the crankbait bite fizzled during the tournament. "Most of our fish came off of D's Lures tubes with ¼ ounce jigs," Kaser revealed.

"We got a few on Erie Darters (¼ ounce jigs) too, but nothing bit the crankbait." They worked both watermelon and green pumpkin colored baits.

Kaser has no idea what made their area so unique, "We were up on a flat that had grass, but so did everywhere else! I believe the weather helped the shallow bite, but don't know how."

The victors had their limit by noon, but then saw the bite in two feet of water erode. They worked their way out to six feet of water where they landed the Money Mouth Baits Big Bass in an area

that, "Had absolutely nothing! No weeds or other structure. It was just there in the sand," insists Kaser. Moments later, Dittmar landed a six pound walleye from the same spot. "It was a bit weird."

No kidding Kaser. Weird, eerie, dominant, they all apply. What is indisputable, though, is the victory, and now they are

$2,500

richer.
2nd Place:

Kevin

and

Kelly Warner

put together an 11.12 pound limit to claim a fat

$1,000

and

$600

of product from Bass Pro Shops because,as Kevin said, "We wussed out!" He made no bones about it, "After 90 minutes of that stuff [rain, wind, sleet] without any fish, we were cold and wanted to get out of the wind, so we headed for the channels." It was a brilliant move.

After observing the majority of the field throwing slow baits and they themselves failing with the same presentation on the main lake, they dissected the channels by burning spinnerbaits, "They ate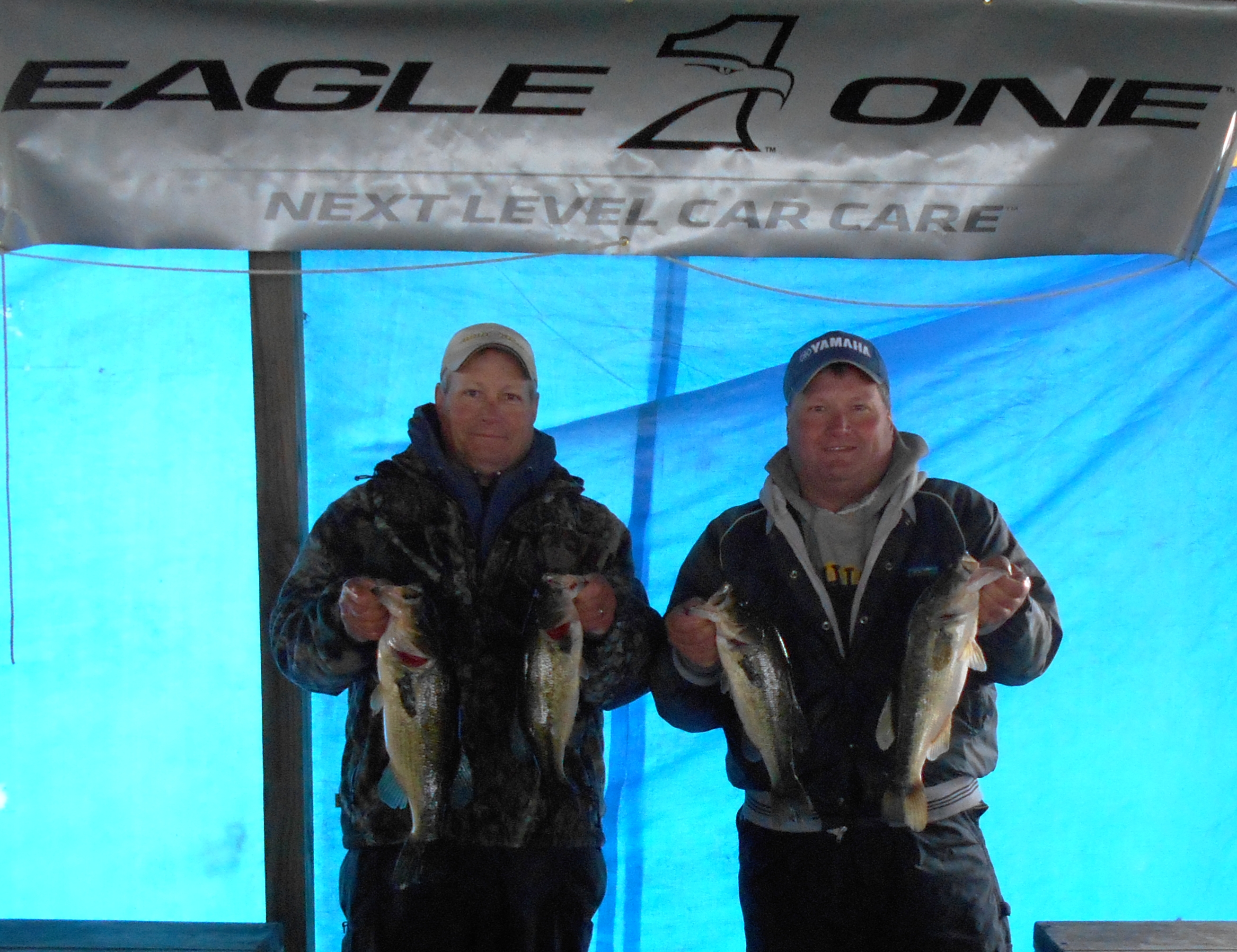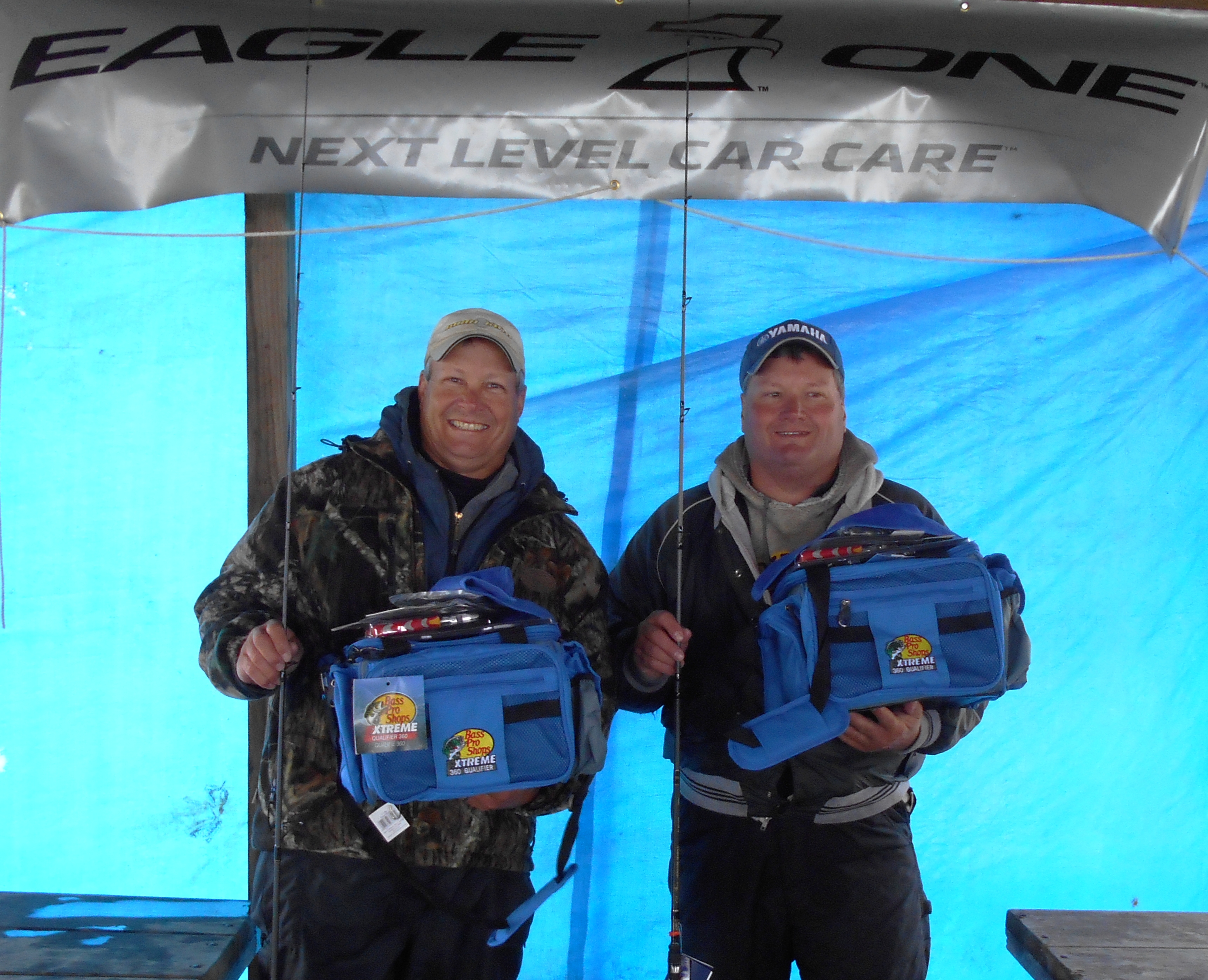 them up!" exclaimed Kevin. They went on to net eight keepers, "We retrieved them just below the surface." Color was not important, but the blade was, "I added a whip blade and it makes a big difference," Kevin revealed.

The pattern produced quality, "We only caught a handful of short fish doing this. When we got bit, it was a good one."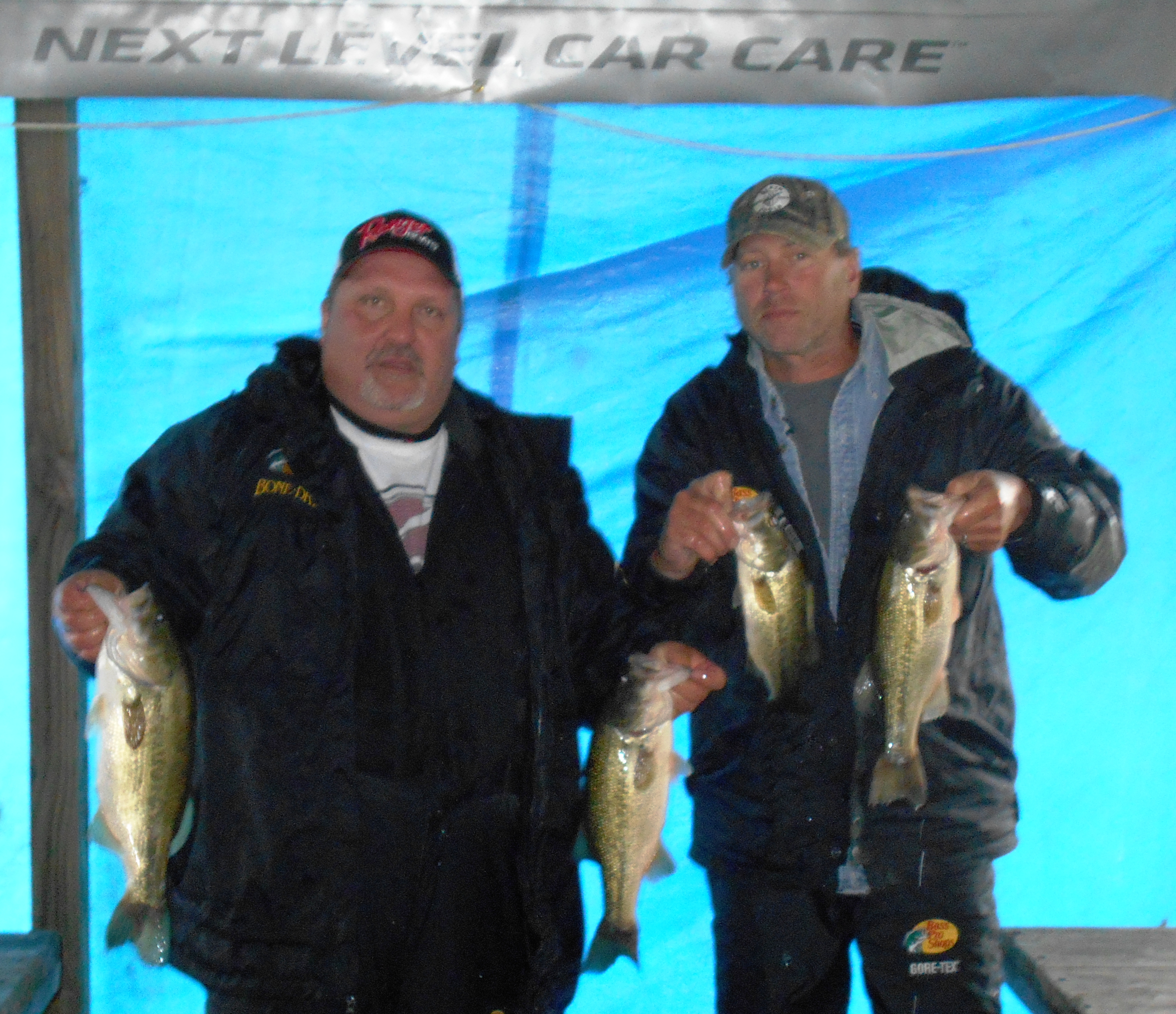 3rd Place:

Perhaps the team who benefitted the most by the stingy bite throughout the season was

Tom Seljan

and

Jim Wheeler

. Without so many teams struggling, their qualification to the classic would have been unlikely. As it was, with just four tournaments, they qualified and took home

$800

from Gun Lake after weighing a 10.48 pound limit.

But don't believe it was an easy task, "We caught six fish all day," Wheeler lamented. "After three hours we had not caught a single fish." In practice the team found fish holding on the outside edge of weeds between 10-13 feet of water around submerged islands, but it was not happening during the tournament.
"Out of frustration I threw my jig out deep and caught a fish in about 20 foot of water," Wheeler admits. "And that clued us in." They spent the remainder of their time between 15-20 feet of water with homemade black jigs with a Poor Boy's Baits chunk trailer. However, it did remain difficult as bites were extended periods of time in between and no two fish were closer 100 feet.

They were not sure what was holding the fish, "The weed edge was at 13 feet, so we were catching them well away from them. There was not any structure we could find holding the fish."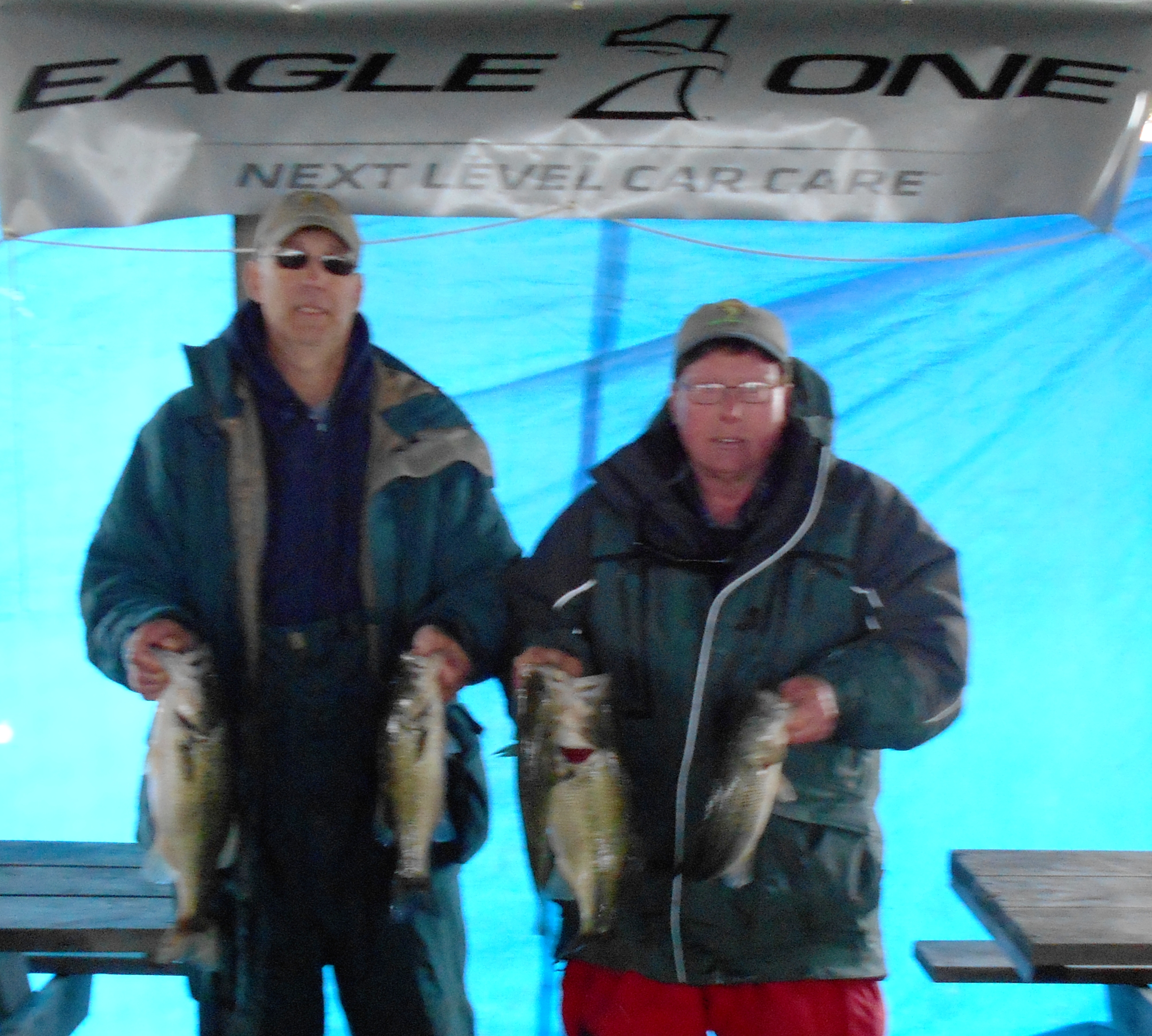 4th Place:

Backing up their runner-up finish at Diamond Lake,

Rick Thatcher

and

Stan Bebout

landed another Top 5 with a 10.29 pound limit to win

$700

.

Thatcher claims, "We had a bad practice. Our best day, by far, was the tournament." While they caught fish all day, their keepers came in spurts. "In the first 30 minutes we had three keepers, but we did not get another until 12:30. We got three more before 1:30 and that was it."

They caught all of their fish on Poor Boy's Erie Darters in the Mango

Magic color scheme matched up with ¼ ounce jigs on points and breaklines with sparse weeds. "Early in the morning the wind was coming out of the southwest, but it changed to the west and the keepers stopped biting," revealed Thatcher. "We then moved around to an area with less wind and got our limit plus one."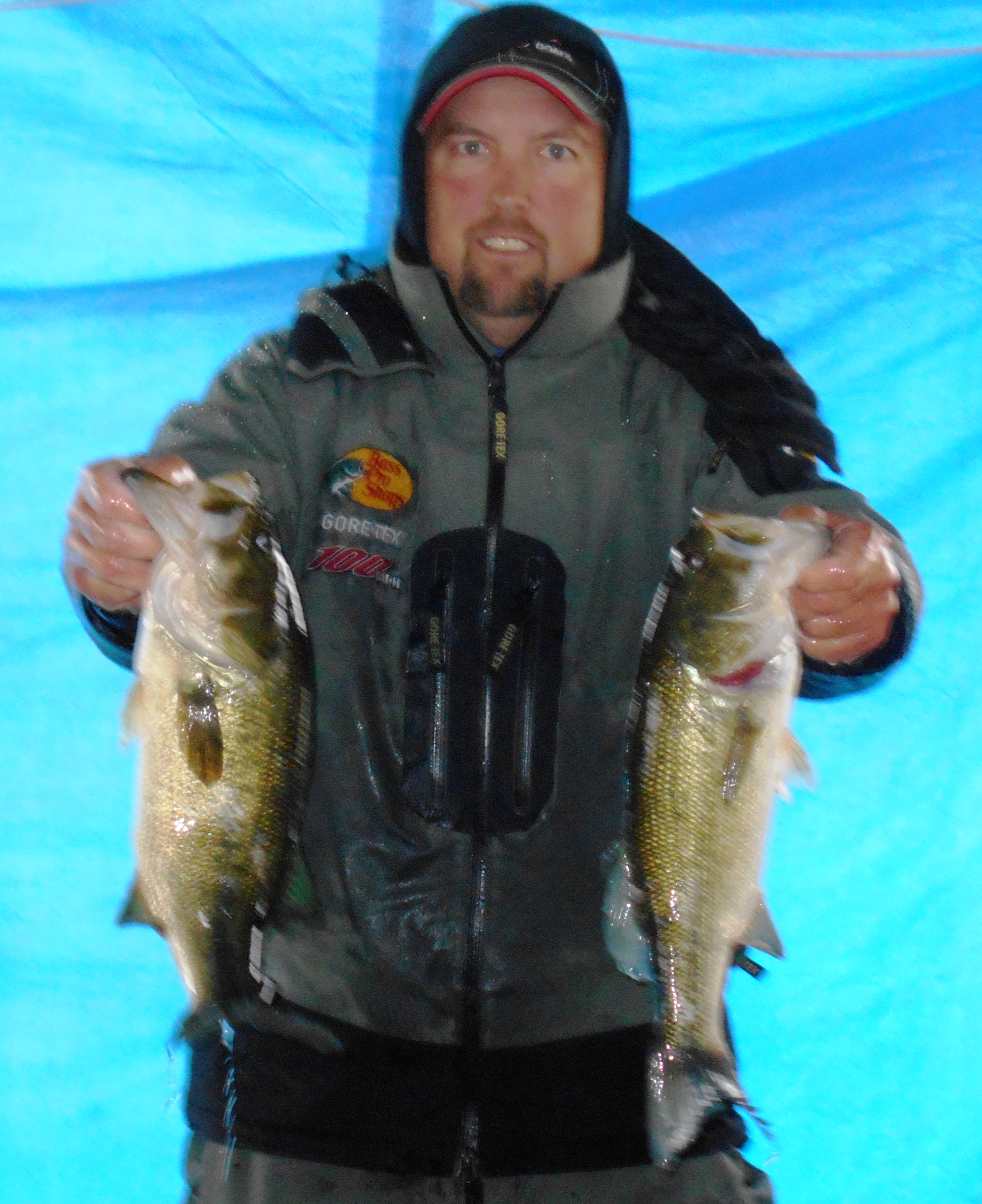 5th Place:

Picking up where he left off (victory at Diamond),

Ron Nelson

fished solo and still brought a 9.82 pound limit to claim

$550

.

Knowing bluegill and bass were on the flats, he considered how the cold front would impact the predator-prey relationship, "The bass are up eating the bluegill in the shallow water [2 feet], but the cold front pushed the bluegill into the deeper ditches on the flats, and the bass followed."

After locating the ditches he slung gold and black Strike King Sexy Shad lipless baits and watermelon colored jigs into them. The result was seven keepers, including several other bigger fish that came unbuttoned. Nelson and partner

Ron Fabiszak

now rank #2 on the All-Time Money Winners List and #3 on the Top 5 List.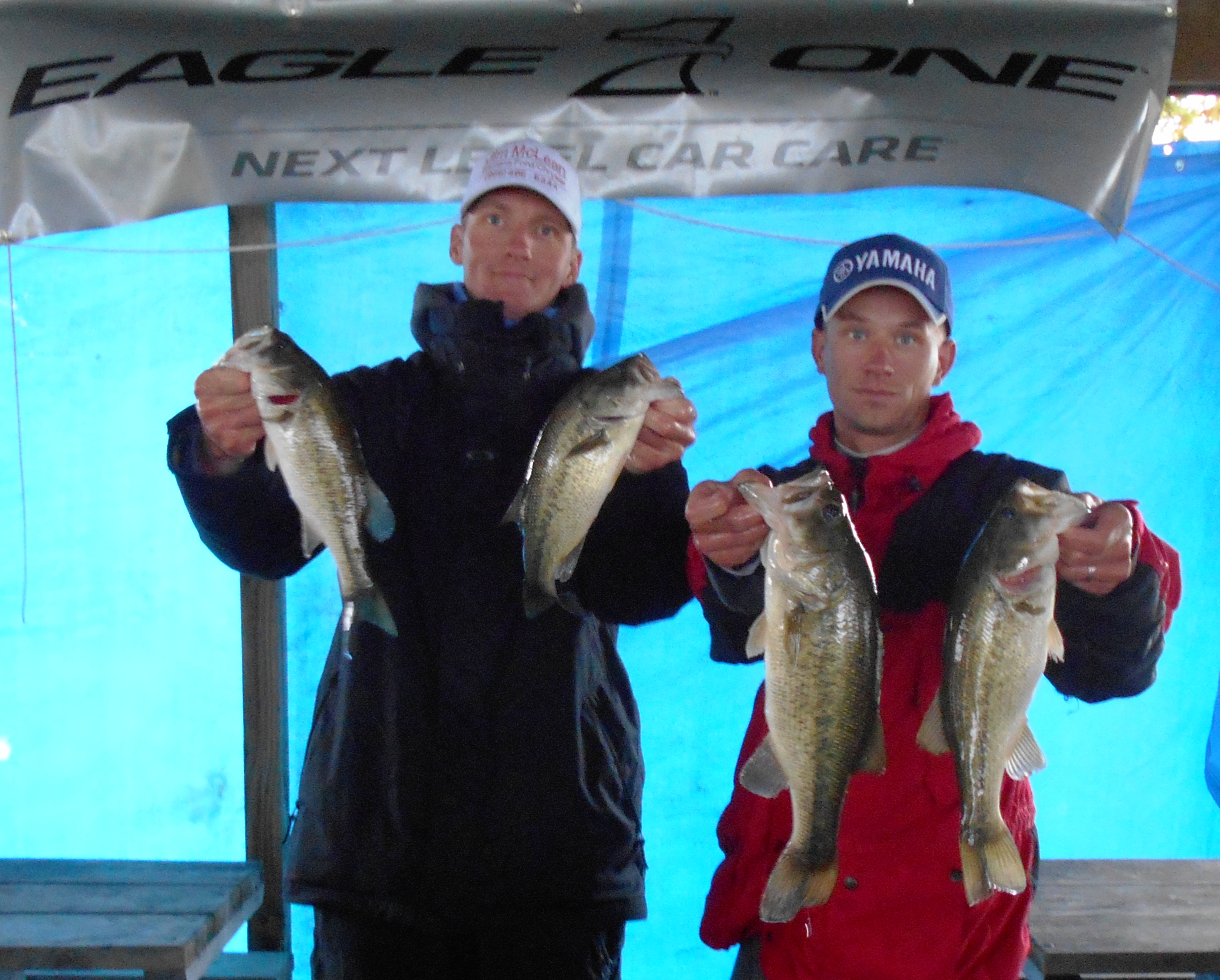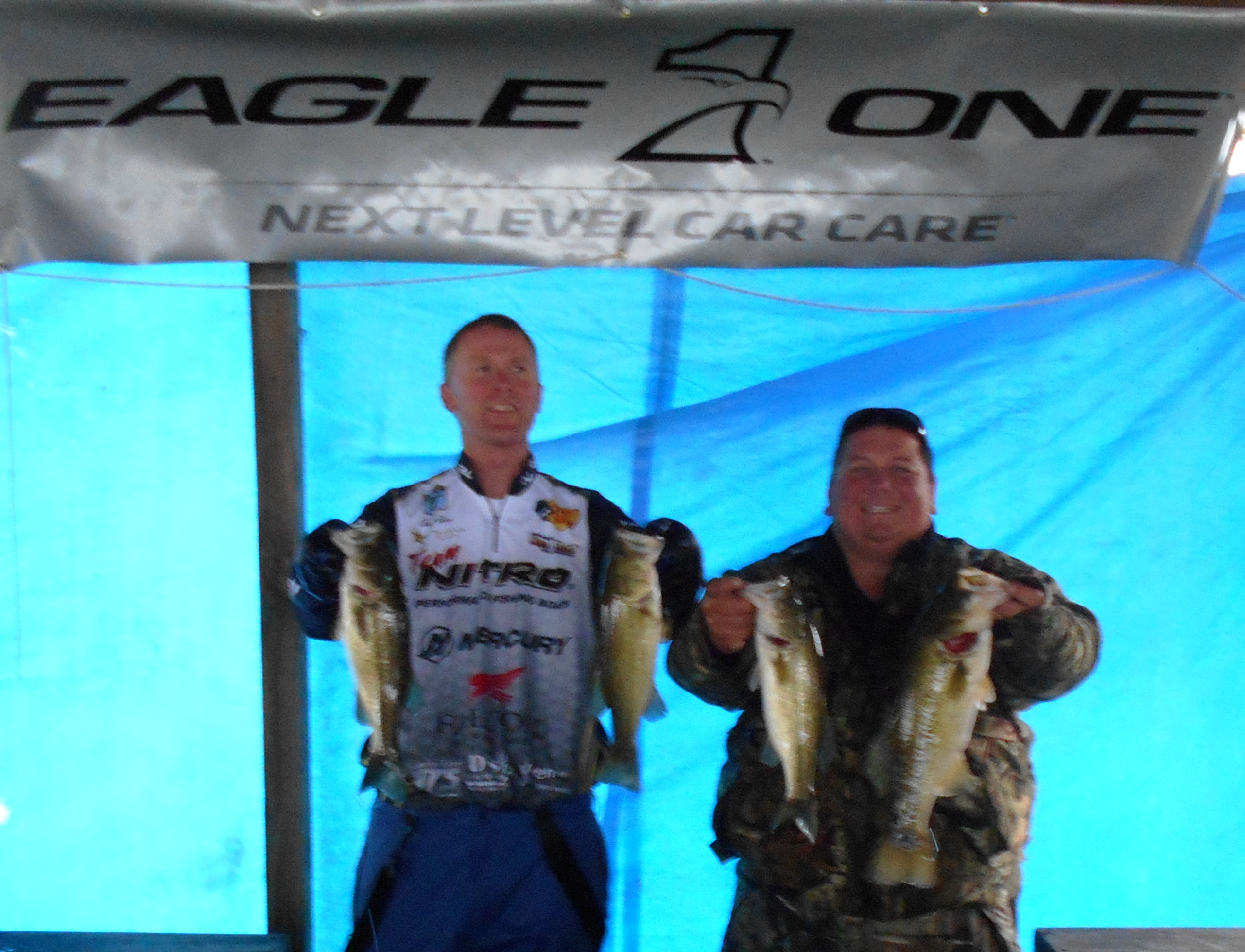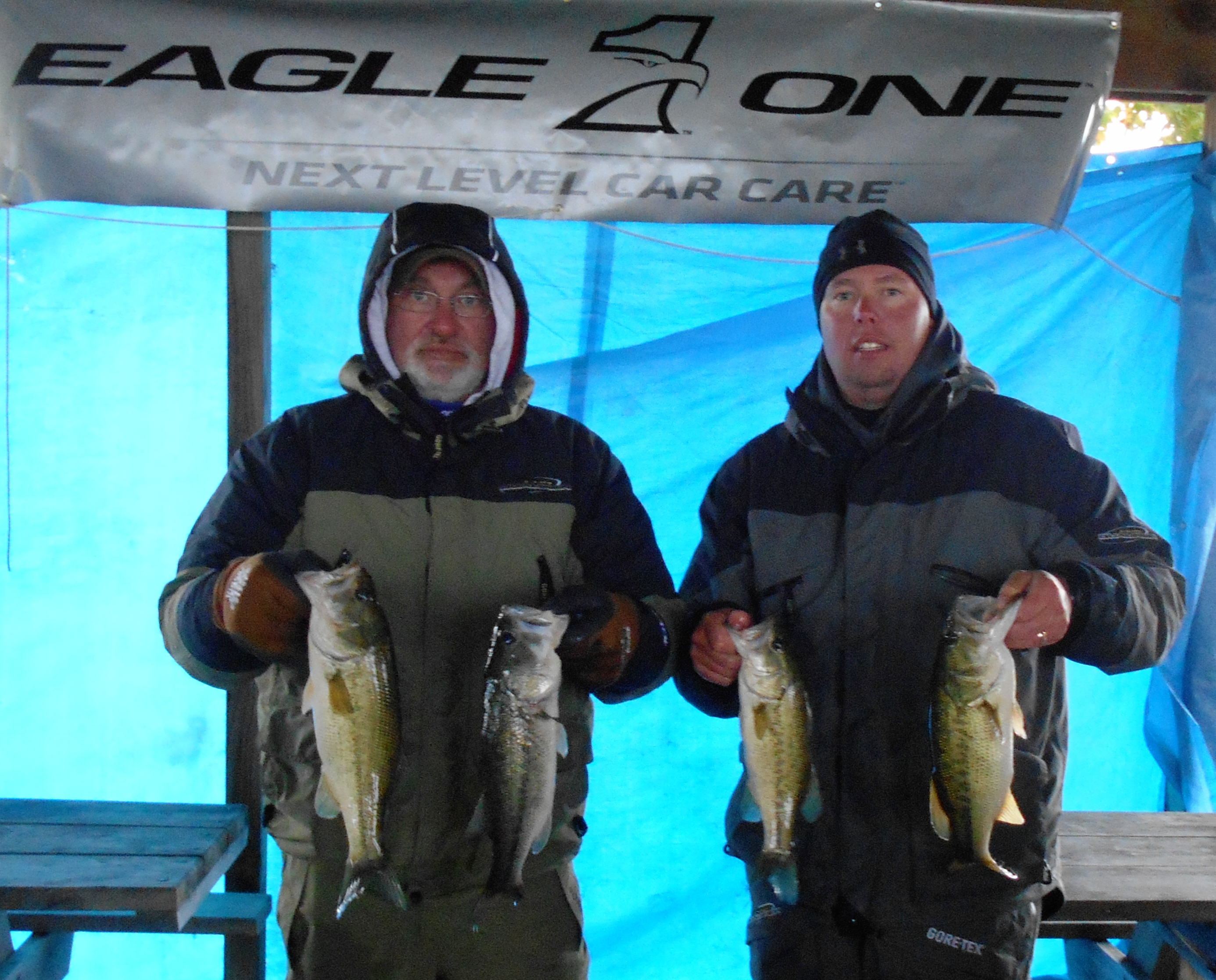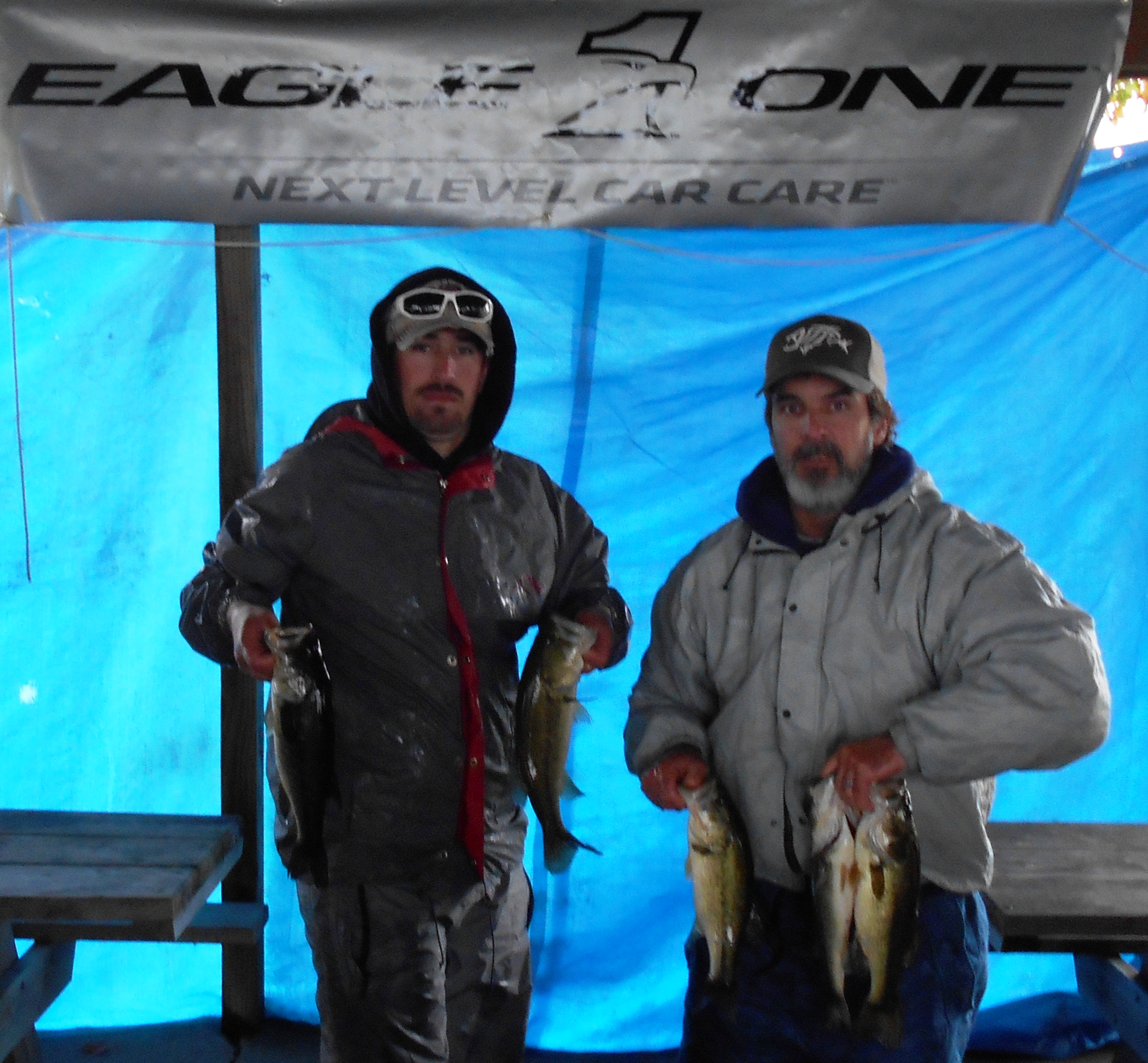 6th Place:

For the sixth time this season,

Tom Noe

and

John Gipson, Jr.

(left) finish in the money. This time their 9.04 pounds won them

$500

.



7th Place:

Tournament Directors

Andy Buss

and

Mark Fennell

(right) caught 9.02 pounds to claim

$450

.

8th Place:

Four fish weighing 7.53 won

$350

for

Steve Prange

and

Josh Stalcup

(left).



9th Place:

A limit of fish weighing 7.45 pounds scored William Thompson and Charles Leader

$300

(right).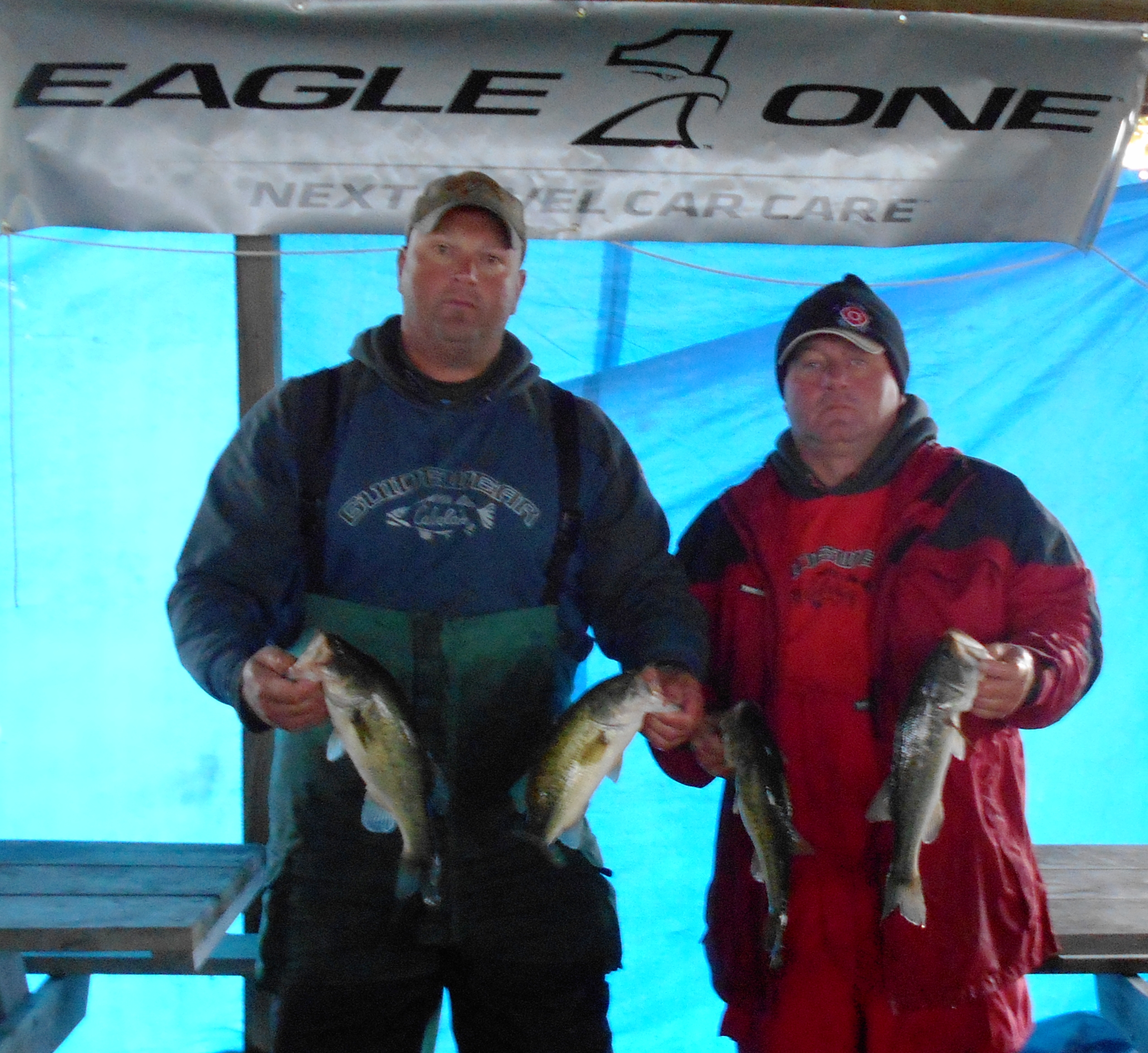 10th Place:

Jon Hall

and

John Marquardt

(left) brought a limit of bass weighing 7.03 pounds to claim

$260

.



D's Lures Award:

Mark Farver

and

Steve Kline

weighed 6.75 pounds to win over

$100

of merchandise but were not present to to collect. It was handed down to the next team.

2nd Big Bass:

The second largest fish weighed was worth

$400

.

Mitch Bair

and

Scott Sizemore

(left) weighed a 3.86 pound largemouth to claim the prize. On top of that, they also took home the

D's Award

.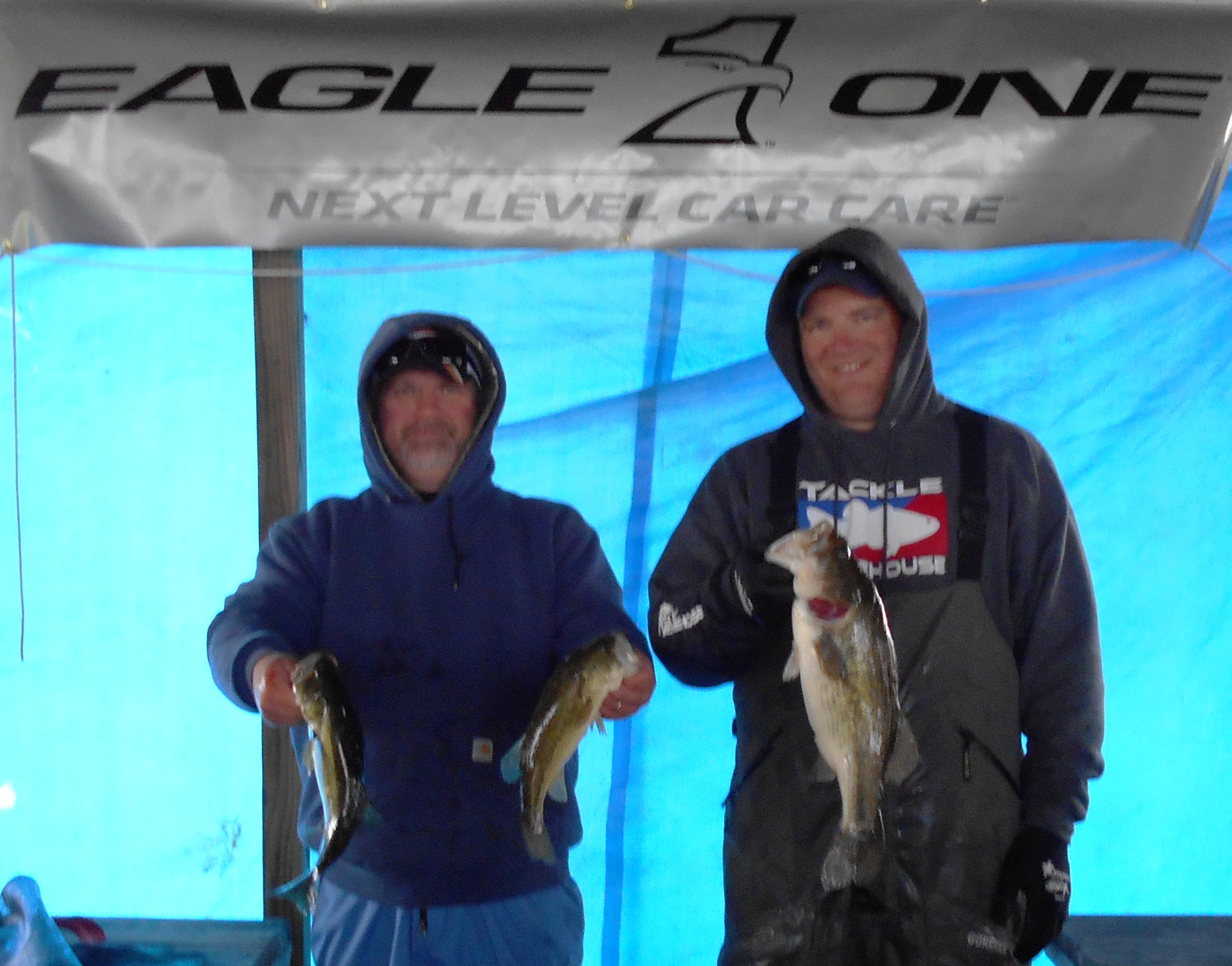 Starboard Choice Marine Challenge: With 4.61 pounds and an 18th place finish,

Steve Januchowski

and

John DuPont

(left) are eligible for a prize worth

$90

.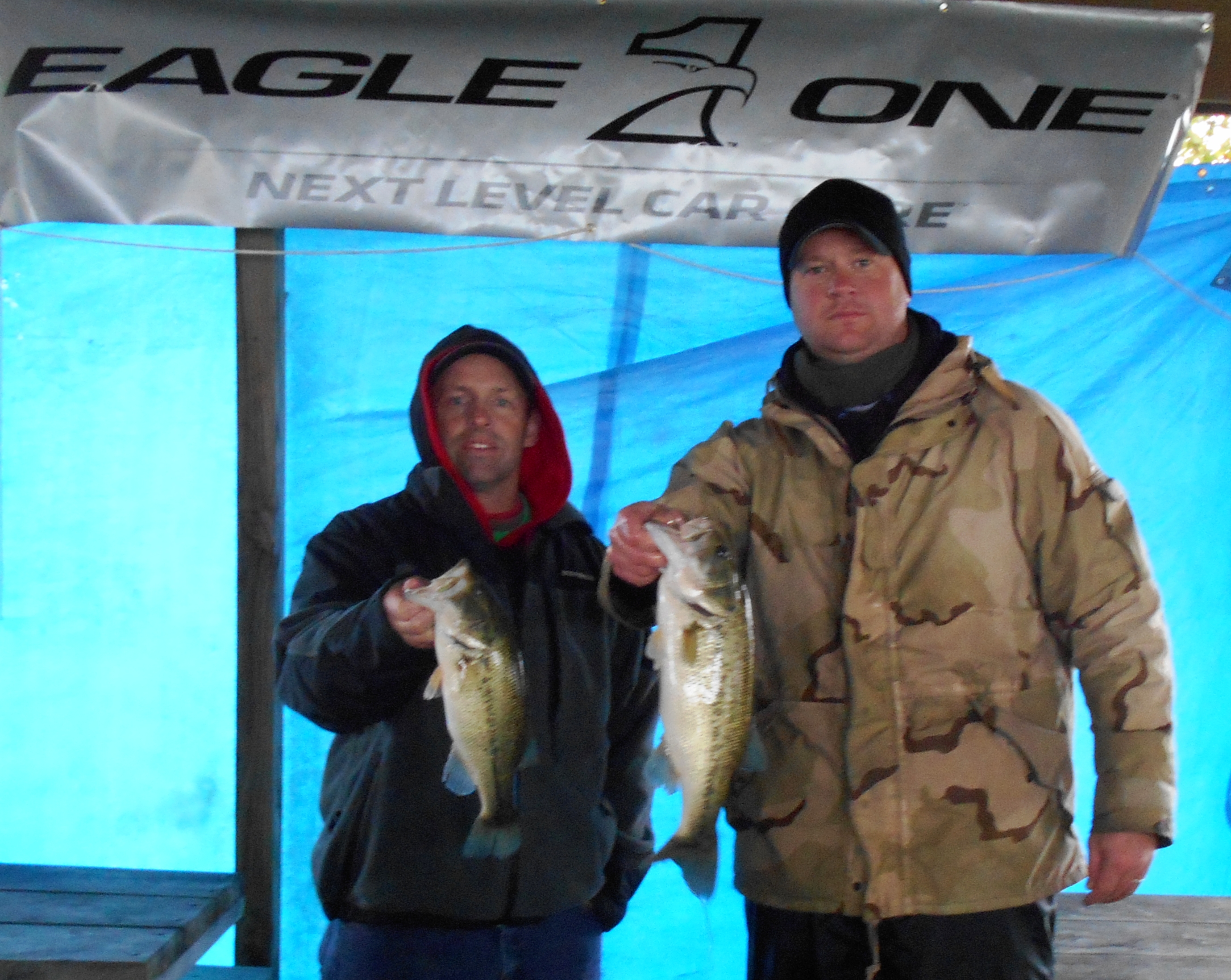 Solar Bat Sunglasses Incentive: Finishing in 20th place with 3.89 pounds,

John Leader

and

Tom Bell

(left) qualified for the Solar Bat Incentive worth

$100

in cash.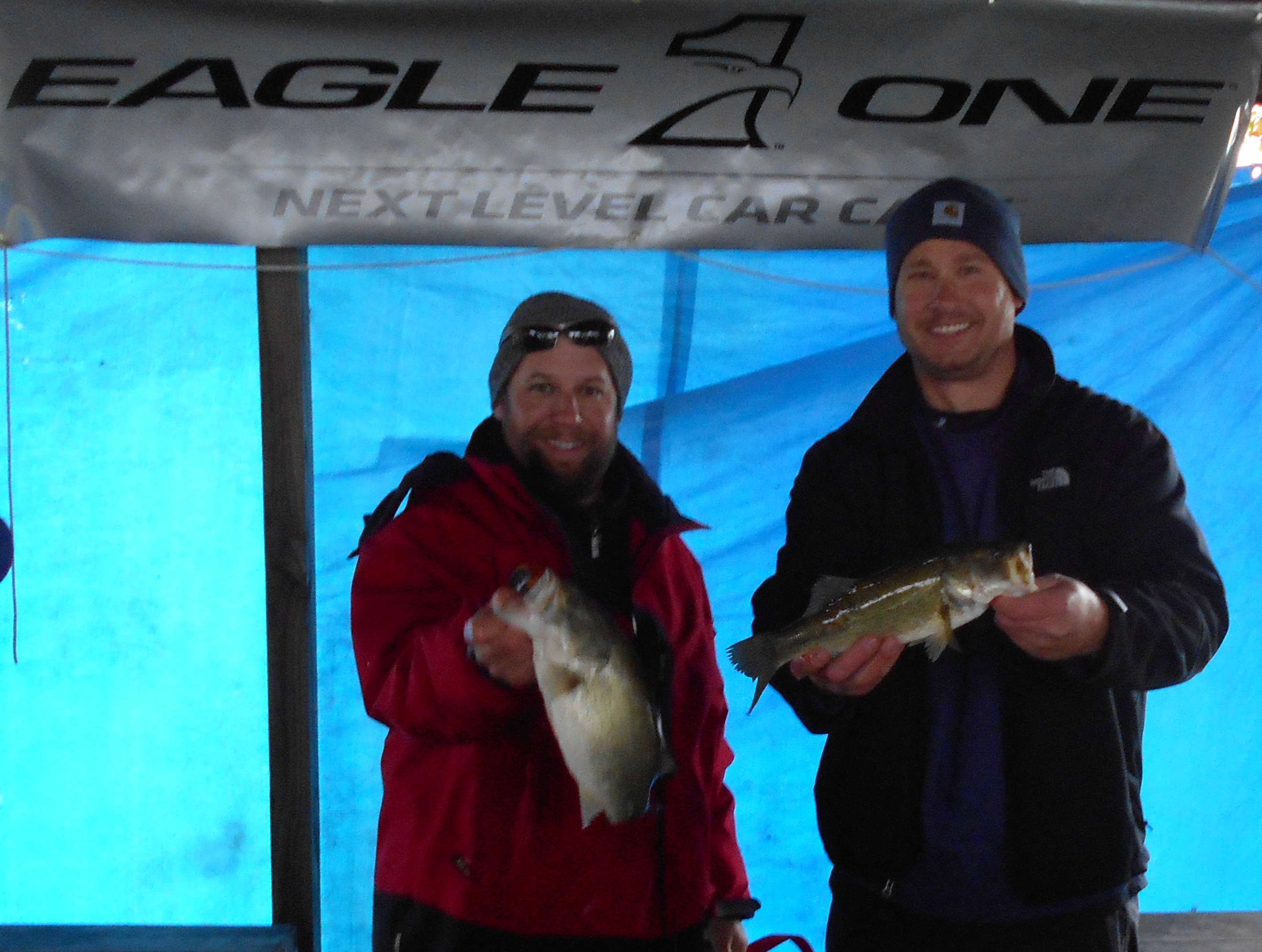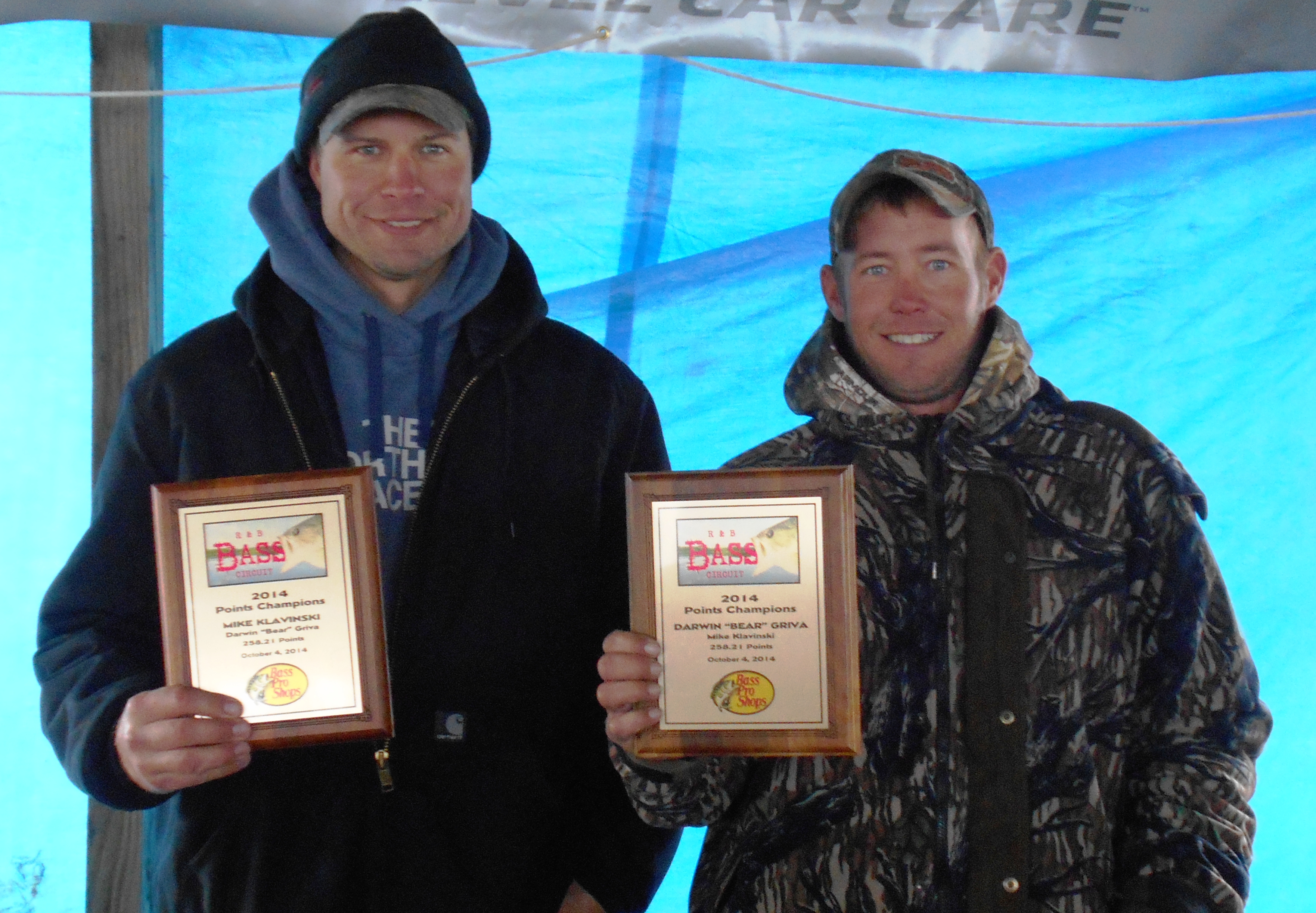 2014 Points Champions:

Despite fishing several bodies of water for the first time,

Mike Klavinski

and

Bear Griva

won took control of the Standings after the second event and never looked back. At Gun Lake they collected

$400

and plaques for their efforts. They now "bear" the honor of defending the title for 2015.

Click

HERE

for a pdf file of the Classic Results.