Dominating 2013



By: Andrew D. Buss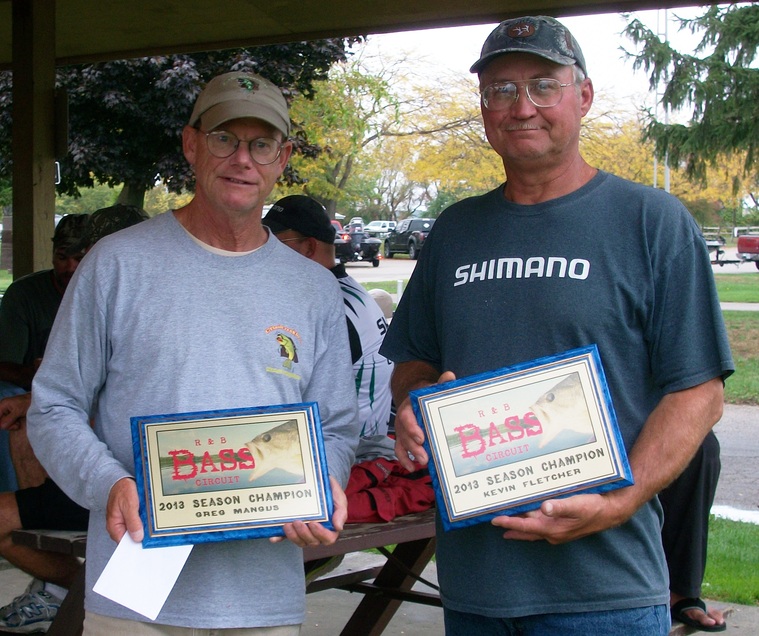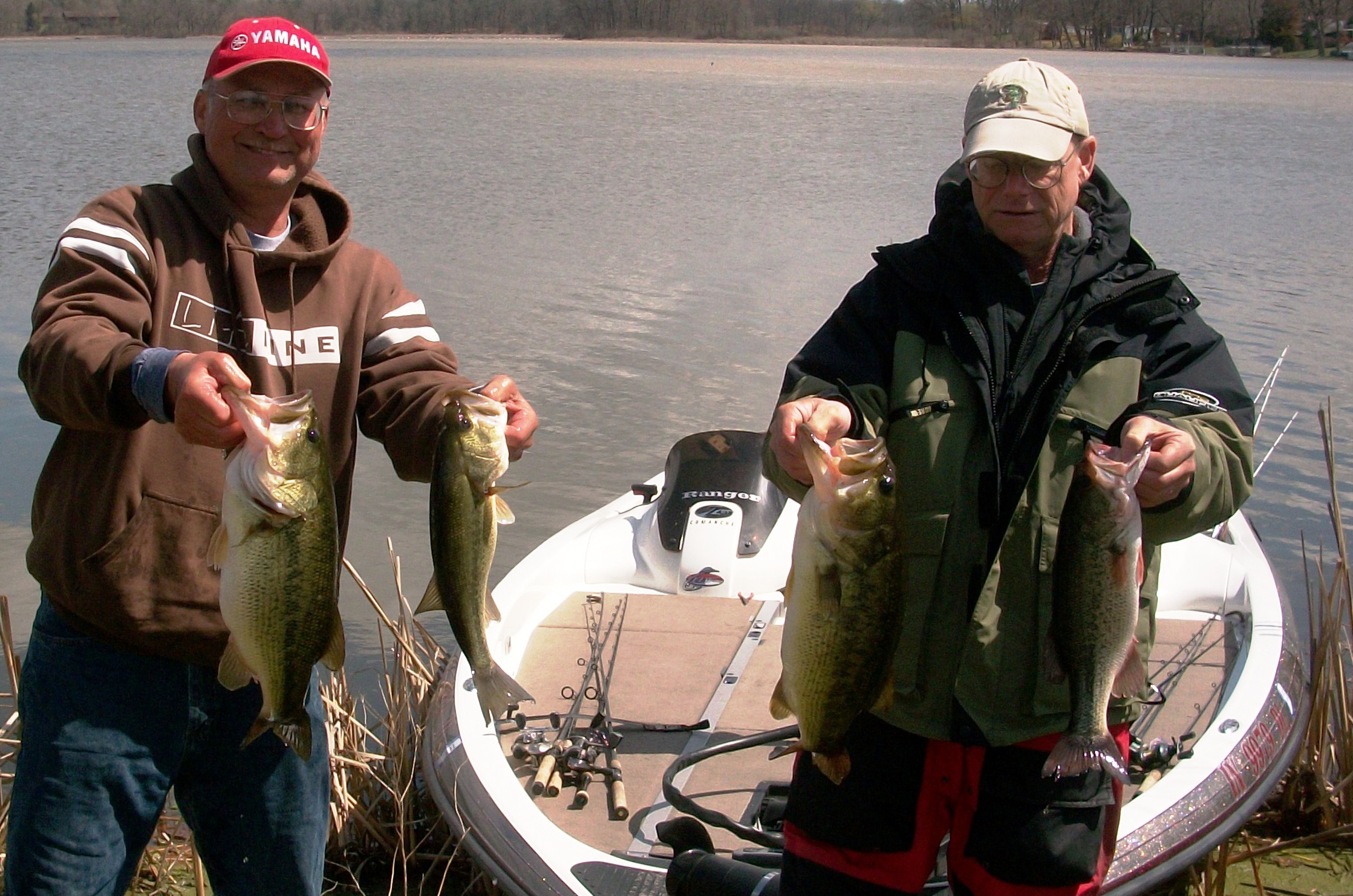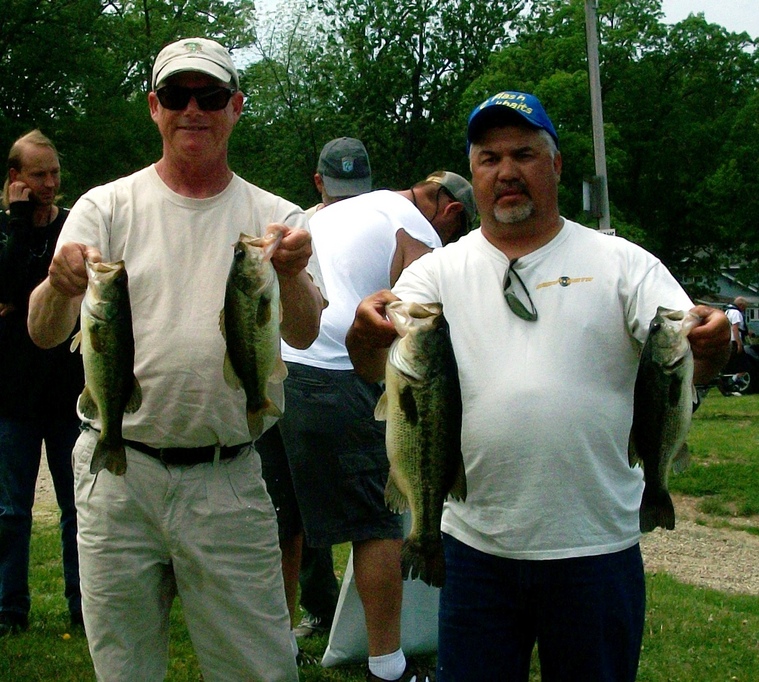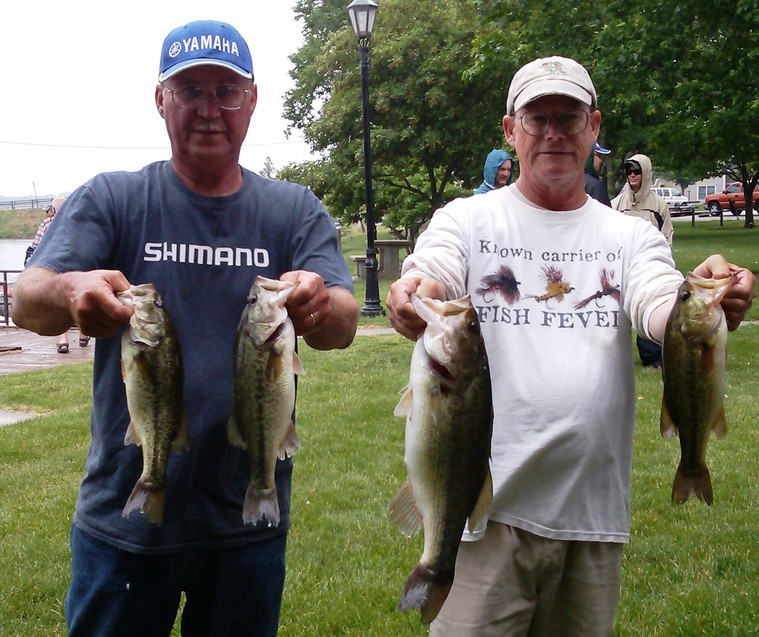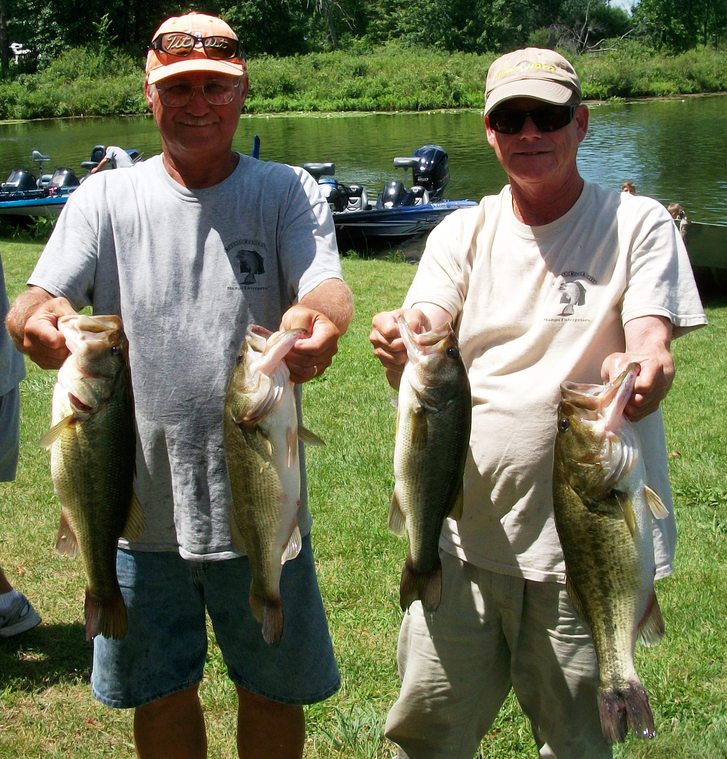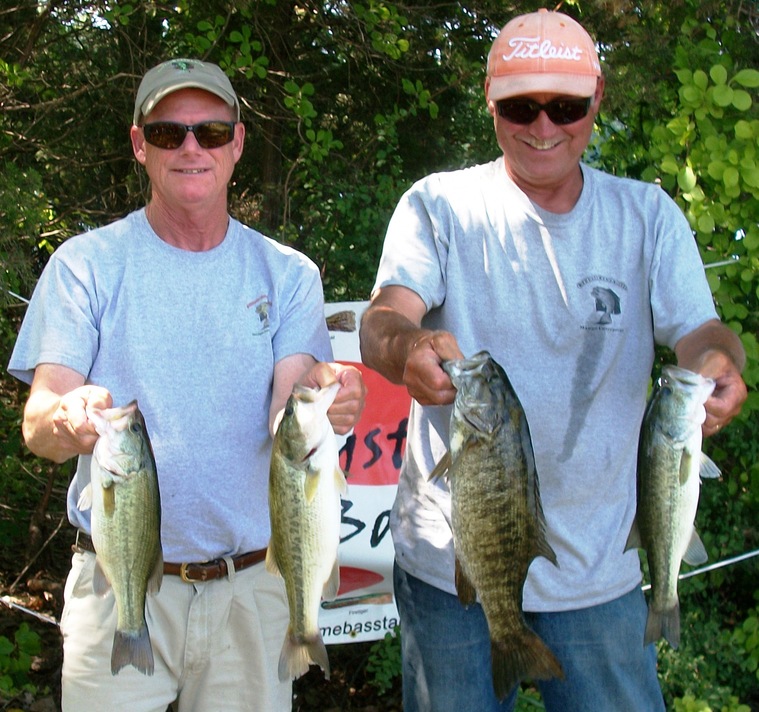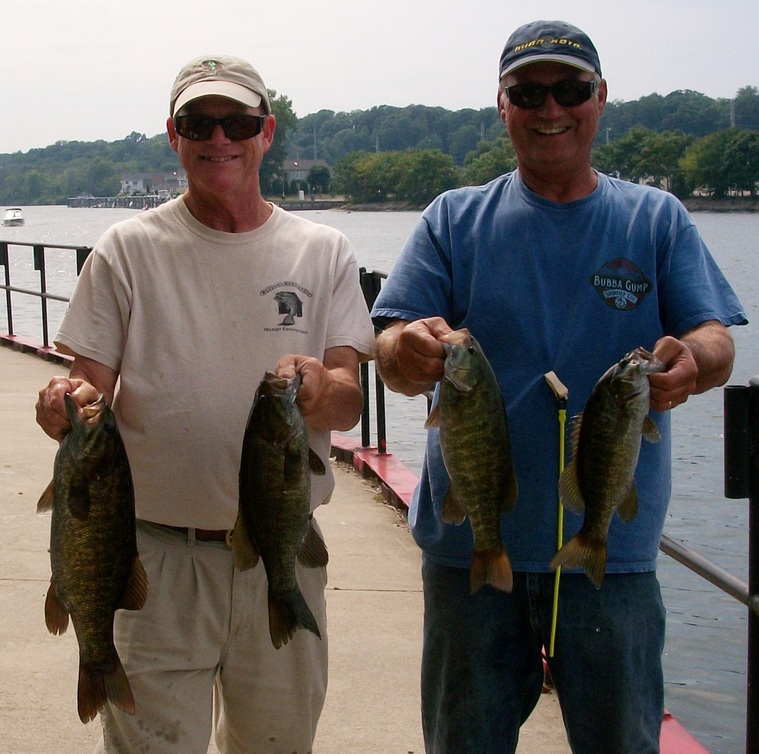 A challenge was made a year ago for a team to release the stranglehold Teddy Bradley and Mark Fennell held on the R & B Bass Circuit. After winning the points in successive years (2011 & 2012), they had established themselves as the premier team in Michiana. Perhaps an answer to prayer, or just a casualty of time, Bradley took a job that cut into his Saturday fishing time, thus his absence from the 2013 field opened the door for a new team to claim the honor and a team did more than claim.

What ensued was a performance even the two time champions had not come close performing. Welcome to the throne

Greg Mangus

and

Kevin Fletcher

! After finishing in the

top 5 of each event (never before done), they shattered the record of most points in a season by more than 34! They are nearly synonymous with the R & B record books, now boasting the most top five finishes (12 - five more than second place), second for most victories (3), and have won

$6,639

(

$2,299

more than second). Their performance at Randall Lake in July was the biggest blowout in history and also the second heaviest weight ever recorded. The 77.55 pounds they brought to the scales is also a record.
Fletcher (left) and Mangus began the season with a second place at Webster Lake by landing over 15 pounds despite snow, strong winds, and significant mud.

The champions' consistency went under the radar early in season as it was overshadowed by Ron Fabiszak's three consecutive victories. But these victories were not enough to hold off Mangus and Fletcher because their finishes kept them dangerously close (2nd at Webster; 2nd at Tippecanoe, 4th at Wawasee). A single slip up at Randall allowed them to claim the lead and they never relinquished. In fact, they gained at each successive tournament winning by a total margin of 58.95 points.

Patterns and baits were chronicled in the Tournament Results throughout the season, thus this article will focus more on their theories, philosophies, and thoughts on team tournament fishing. To view their success of 2013 click on the links below:

While the monumental margin of victory suggests simple domination, they are quick to point out the season had a number of challenges. Fletcher admits, "It seemed at each tournament, plans A, B, and C failed. At no tournament did we show up and just catch them." He credits most success to their mental approach, "We just had to grind it out and keep trying different areas to land five keepers. Its just like what Mike Iaconnelli said, 'Never give up.'"

In two of the six tournaments, the champions landed just five keepers, and six in another. Challenges and obstacles were always present. Mangus points out specifically, "The mud at Webster ruined a lot of our best water. At Tippecanoe, I was with a substitute." Furthermore, practice leading up to Randall Lake had Mangus wondering if he could catch a keeper. Conditions at Austin, blue bird skies along with a glass calm surface, made the bite ridiculously hard. At Benton Harbor, the lake fish they caught in practice disappeared. Yet, the team succeeded

Mangus fished with a substitute on Tippecanoe and finished second. His consecutive second place finishes were overshadowed because of Fabiszak's and Nelson's consecutive victories.
because of their ability to adapt to the challenges at hand.

According to Mangus, their mental approach is anchored by Fletcher's positive attitude, "I have fished with a lot of great anglers," admits Mangus, "but Kevin never gives up. He has the best attitude of anyone I have ever fished with. He never worries about not catching fish. I have never seen the pressure of catching fish change him or his approach. And because of this, I just always know he is going to catch a big one."

While most teams set goals of weighing in a limit with a certain weight, this team sets a different goal. "Winning is not the goal," Mangus professes. "Be the best we can be at each tournament is the goal. If we do this, winning will take care of itself." Fletcher quips, "A good day for us is when driving home, we felt like we covered all of our bases so there are no questions or regrets. It is not measured by winning or losing."

The mutual respect they have for each other's skills impacts how they approach each day, but this was not always the case. Fletcher recalls, "Twenty years ago, [when fishing with Mangus] I would say, 'Whatever you want to do today,' and I would just go along. Today, it goes both ways." "Trust" is the most important element of teamwork to Mangus. "You have to trust each other's ideas, and then do them. We are constantly feeding off of each other's ideas, and we never say 'No' to each other." Fletcher reveals that after fishing together for 20 years, "I still learn something from [Mangus] on every trip," and Mangus claims the same.

"The most influential fishing experiences for me," admits Mangus, "is having been able to fish with a lot of other fishermen. You can learn from anyone, especially if they do something different. If your partner is confident in a technique or

Despite Fabiszak's & Nelson's three consecutive victories, they could not shake off Mangus and Fletcher as they logged a top 5 in each event as well.
season, pay attention to them and learn. This can make you a more diverse angler." In order to find a compatible partner, he encourages fishermen to determine what they want to do with their partner first. "If you want a partner who will make you comfortable, find partners who fish the same as you. But if you want to improve as an angler, find a partner that is diverse and flexible."
On top of Fletcher's list is preparation. "It is everything," he claims. "Some things you cannot control, but many you can. For example, I cannot remember the last time a fish broke my line. When that happens, one of two things happened: either bad line or rod. Each of these can be avoided 100% of the time." He adds preparing tackle and checking everything on the boat beforehand is essential and now habit.

Part of their strategy includes utilizing each other's strengths. Few have the experience on the Randall Chain that Mangus has, thus they took his boat and mostly followed his lead. However, those roles were reversed on the St. Joe River for the same reasons. Furthermore, Mangus admits Fletcher is more efficient at working docks, so when targeting them, Fletcher will run the trolling motor regardless of whose boat. It is vice versa when they sling crankbaits.

Experience is not merely a collection of data, it is used. They both

A record setting performance at Randall Chain was the end of Fabiszak's and Nelson's reign. New leaders were on the board and they never let up.
have a ton and use it to break down every fish bite. Fletcher admits, "When we get bit, we analyze it to the tiniest detail, even if it is a short fish. Where was it? How aggressive was the bite? What structure was it by? What other structure is near? and we analyze the bait the same way." Mangus emphasizes the importance of learning a lake intimately, "If we recognize the fish are by cabbage weeds, we need to know where else it is. You figure this out in practice."

Both anglers assert having a diverse set of techniques is critical in maximizing decision making. Analyzing a fish bite might tell them to change baits or even location. However, in their six Top 5 finishes, the team credited the jig as their main tool in five of them. "2013 was unique," Mangus professes. "I try the jig everywhere I go, but it is not always the best option. For the past five or six years, the crankbait has been responsible for the majority of my biggest sacks, but the jig seemed to work more consistently this year."
The champions should be smiling after the Austin Lake tournament. They tied for fifth place, but their big fish placed them above Steve Kline and Mark Farver.

They also credit the jig for being a diverse bait. "Fish really key on bluegills and crawfish around Michiana, and the jig can mimic both," explains Fletcher. When fish are keyed on bluegill, he works the jig with fast hops or swims it. However, when mimicking crawfish, he works it slowly or even drags it along bottom.

Mangus also points out how weeds make it a good choice, "So many of our lakes have a lot of weed. The jig is about as weedless as it gets. So it is one of the few baits you can work effectively in weeds."

Winning the

R & B Bass Circuit

points was a three year goal. They were runner-up in 2011 and tenth in 2012. Each of these years, a pair of tournaments "sank their battleship." This was not the case in 2013, and both are happy. Fletcher speaks for both, "Without a doubt, this is a big accomplishment. We feel 50%, or
more, of the field at an R & B tournament can win." Mangus adds, "This is the best circuit in the area and has the best competition. It is an an accomplishment just to be towards the top."
Greg Mangus

and

Kevin Fletcher

have long been considered a top team in Michiana. Winning "the best circuit with the best competition" arguably makes them the top team. But adding to their influence on our area is their reputation as people. The

2013 Points Champions

are also heralded as humble anglers who help others regardless of skill level. A review of the mass information they have made available for R & B members on this website confirms this. They are ambassadors for the sport, and they kicked our butts all year with a smile.